'Game of Thrones' Director Explains Scene Between Jon Snow & Ghost
Warning: spoilers ahead.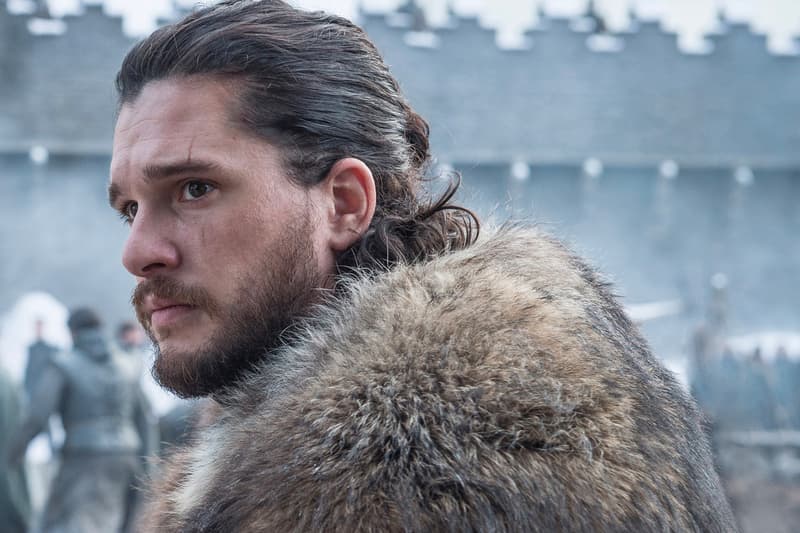 "The Last of the Starks" was a heartbreaking Game of Thrones episode to say the least. Along with the burning of those who died during the previous episode, major characters left Winterfell to face Cersei and her army in King's Landing—one of them being Jon Snow. Bidding his goodbyes to Sam, Gilly and what remains of the Night's Watch, he seemed to have forgotten one beloved character: his direwolf, Ghost.
Fans were quick to call him out for his treatment towards Ghost, especially furious at Snow's decision to abruptly give him up and just ride out of Winterfell without giving the direwolf a proper goodbye. Followers of the show let out their frustrations on social media, reminding showrunners and other watchers that Ghost was the character's most loyal companion, from staying next to Jon's lifeless body in season six to recently losing an ear during the Battle of Winterfell.
In the midst of the fans' annoyance toward that scene, director David Nutter expanded on their decision to keep the two away from each other: it's an extremely difficult process. Real wolves are filmed and scaled up during these scenes, and unfortunately, can only act in certain ways. "Since the direwolves are kind of CG creations, we felt it best to keep it as simple as possible," Nutter explained in a recent interview. He continued, "Keeping Ghost off to the side, I thought that played out better. Then he just walks off by himself, he turns to Ghost and has this moment with Ghost that I thought was very, very powerful."
Game of Thrones airs every Sunday night exclusively on HBO.
In related news, watch this behind-the-scene video for "The Last of the Starks."