Jordan Peele, Samuel L. Jackson, Chance The Rapper & More React to John Singleton's Passing
The multifaceted director was loved by many.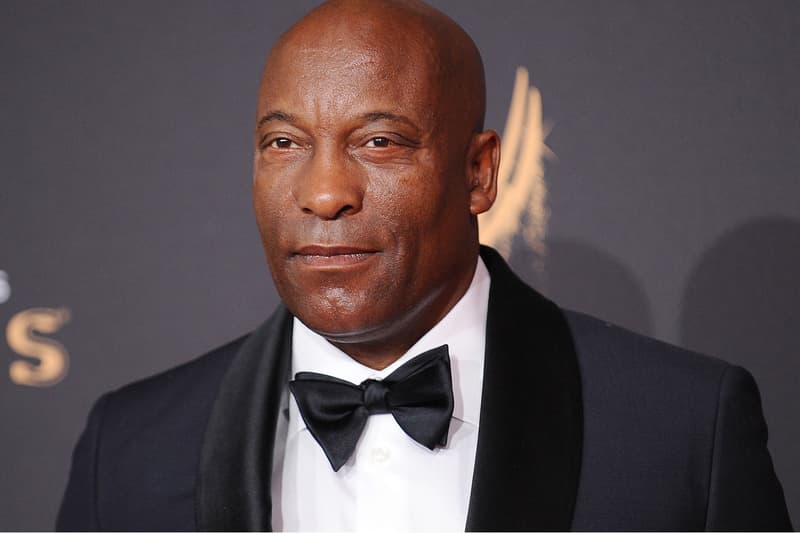 On Monday night legendary filmmaker, producer and screenwriter John Singleton passed away at the age of 51. The iconic director was taken off of life support after suffering from a stroke earlier in the month which left him in a coma.
"We are grateful to his fans, friends and colleagues for the outpouring of love and prayers during this incredibly difficult time," his family said in a statement. "We want to thank all the doctors at Cedars Sinai for the impeccable care he received."
Singleton was known for his critically-acclaimed projects including 1991's Boyz n the Hood which garnered him the title of the youngest (at 24) and first African-American to earn an Oscar for Best Director. He was also behind 1993's Poetic Justice, 1995's Higher Learning, 1997's Rosewood, 2000's Shaft reboot, 2003's 2 Fast 2 Furious, and the FX series Snowfall.
Having made such a strong impact on the entertainment and music world, some of the industry's heavyweights including Jordan Peele, Samuel L. Jackson, Chance The Rapper, and Snoop Dogg, among others have given their condolences to Singleton. View some of the reactions to John Singleton's passing below.
RIP John Singleton. So sad to hear. John was a brave artist and a true inspiration. His vision changed everything.

— Jordan Peele (@JordanPeele) April 29, 2019
Mourning the loss of a collaborator & True Friend John Singleton. He blazed the trail for many young film makers, always remaining true to who he was & where he came from!!! RIP Brother. Gone Way Too Soon!

— Samuel L. Jackson (@SamuelLJackson) April 29, 2019
Rest up John Singleton. We never met, but Remember The Time literally changed my life. Thank you so much. God Bless you

— Chance The Rapper Owbum ? (@chancetherapper) April 29, 2019
I was discovered by a master filmmaker by the name of John Singleton. He not only made me a movie star but made me a filmmaker. There are no words to express how sad I am to lose my brother, friend & mentor. He loved bring the black experience to the world. ..Us at Cannes '90 pic.twitter.com/CaRKjZtjgB

— Ice Cube (@icecube) April 29, 2019
This is me & john Singleton on text in 2017 talking about doing a three six mafia biopic If this would had happened we would have won another Oscar for Best Picture John Singleton is a genius he knew the culture he helped us all I love you bro pic.twitter.com/yYo62kOSdv

— juicy j (@therealjuicyj) April 29, 2019
R.I.P John Singleton thank you for helpling me if It wasn't for you I wouldn't be a Academy award Winner I gonna miss you bro I love you my prayers for your family we will never forget! YOU ARE LEGENDARY ??

— juicy j (@therealjuicyj) April 29, 2019
Not only did John make movies for us and our culture, he made one of the most iconic videos ever! It showed the world what Egyptians really looked like! Again I say, THANK YOU! May God bless the soul of John Singleton. pic.twitter.com/RAEm61vw0a

— COMMON (@common) April 29, 2019
Rest In Peace John Singleton.

— Pell (@PELLYEAH) April 29, 2019
Thank you for everything! ??? pic.twitter.com/0PhjcNe9su

— DJ POOH (@DJPooh) April 29, 2019
There aren't many of us out here doing this. It's a small tribe in the grand scheme of things. He was a giant among us. Kind. Committed. And immensely talented. His films broke ground. His films mattered. He will be missed. And long remembered. Thank you, John. #RunIntoHisArms pic.twitter.com/wKfOaCGFuA

— Ava DuVernay (@ava) April 29, 2019
God Bless this guy.
John Singleton Damn.
Such a nice guy.Talented guy.Generous
Gave so many people there Big Breaks.
What a nice loyal guy he was.#johnsingleton
Literally gave me the opportunity of my career. Was so supportive t& was my biggest fan making Higher Learning pic.twitter.com/c2xSCXfg2C

— MichaelRapaport (@MichaelRapaport) April 29, 2019
He made wondrous art with his talent. His legacy will live on. We lost a giant today. Heaven gained one. May he Rest In Peace. #JohnSingleton https://t.co/NKQ5pJVwdU pic.twitter.com/iOyUAWE6gf

— Rev Jesse Jackson Sr (@RevJJackson) April 29, 2019
John Singleton, thank you for giving us ALL the classics!!! ? R.I.P. pic.twitter.com/zl2HlPCNNk

— Mila J (@MilaJ) April 29, 2019
R.I.P John Singleton thank you for helpling me if It wasn't for you I wouldn't be a Academy award Winner I gonna miss you bro I love you my prayers for your family we will never forget! YOU ARE LEGENDARY ??

— juicy j (@therealjuicyj) April 29, 2019
Stars in the universe that burn the brightest, live shorter lives than others. And with their high-energy light, they transform all that basks in their luminosity. Farewell John Singleton (1968-2019).

— Neil deGrasse Tyson (@neiltyson) April 29, 2019
Rest In Power, my friend. One of the greatest to ever do it. Thank you GOD for blessing us with this gift better known as John Singleton. Having trouble finding enough words to share just… https://t.co/SlQGwDEHU7

— Regina King (@ReginaKing) April 29, 2019