Azjah Announces Debut Album 'Princess Diaries' & Drops Its Lead Single, "Loved Ones"
One of the most talented young female artists on the West Coast.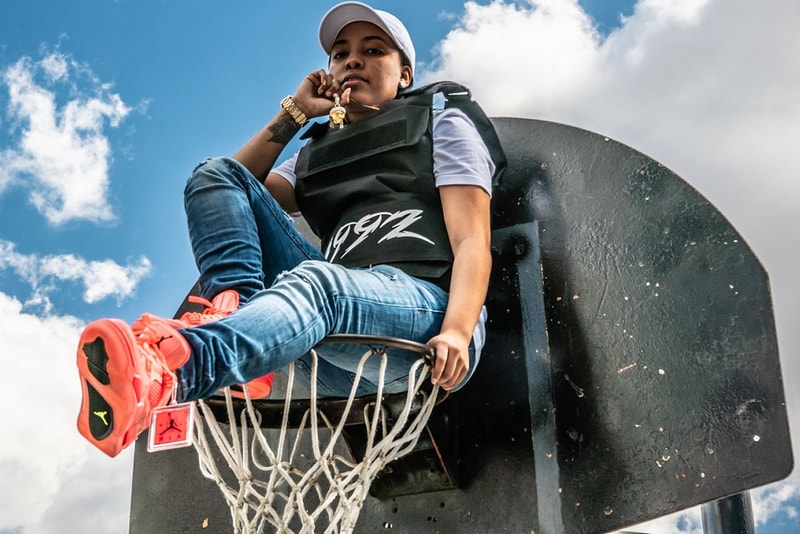 Fast-rising Compton rapper Azjah is announcing plans for her first full-length studio project, Princess Diaries. Scheduled to see release on April 26 via EMPIRE, Princess Diaries is made up of 12 new tracks, including a collaboration with 1TakeJay. To introduce the effort, Azjah is serving up its powerful lead single, "Loved Ones."
"'Loved Ones' was created strictly off of emotions and how I was feeling at the time. I wanted to give my respects to all my loved ones that have passed away and make sure they weren't forgotten," Azjah tells us, revealing the back-story behind 'Loved Ones' and her reasons for releasing the song as her debut LP's lead single. "I originally was going to drop a banger first from my upcoming project Princess Diaries, but after Nipsey passed away, the whole mood of LA changed. We lost a legend and I know 'Loved Ones' is something the West needs to hear right now. 'Loved Ones' is just one of the many heartfelt songs on my project dropping on 4/26, in the meantime I want to show my respects to the city and Nipsey Hussle."
You can check out Azjah's new single "Loved Ones" and the tracklist for her upcoming album below, while Princess Diaries is scheduled to see release on April 26 via EMPIRE.
Azjah – Princess Diaries (Tracklist)

1. "Don't Hit Me" (prod. by Moshuun)
2. "Time For It" (prod. by Moshuun)
3. "On A Mission (Feat. 1TakeJay)" (prod. by Matt Bricks)
4. "Loved Ones" (prod. by Uncle Bari)
5. "Spotlight" (prod. by Streets and Tricky)
6. "Back n Fourth" (prod. by DTB)
7. "Seen It All" (prod. by Uncle Bari)
8. "Ride For Me" (prod. by DTB)
9. "Waste Time" (prod. by Bizkit n Butta)
10. "Testimony" (prod. by DTB)
11. "Play Bout Me" (prod. by DTB)
12. "Calabasas" (prod. by Dre Eazyy)