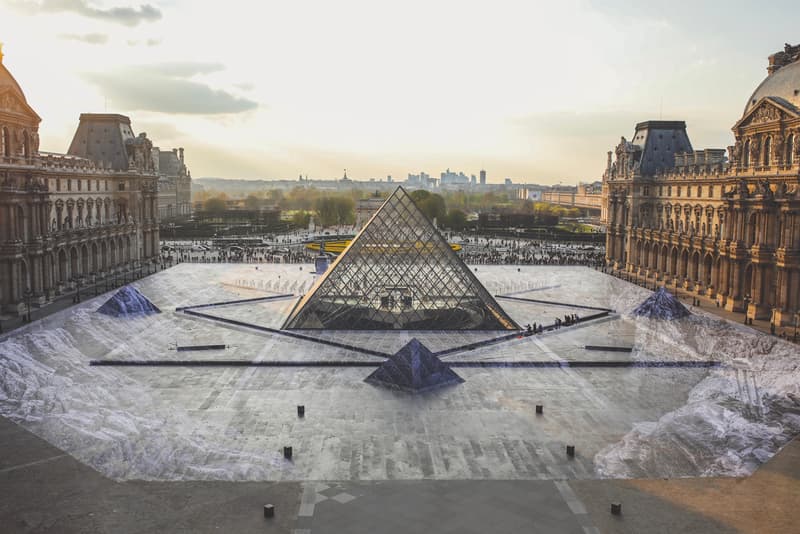 French Artist JR Transforms Musée du Louvre With Massive Optical Illusion
To commemorate late influential filmmaker, Agnes Varda.
---
To celebrate Paris' iconic Musée du Louvre pyramid's 30th anniversary and to honor late influential filmmaker Agnes Varda, the museum enlisted French street artist JR to overhaul the building's exterior with an optical illusion pasting. The new collaborative effort between the new parties was executed from March 26 to March 29, officially debuting on March 30 to the general public. The artist previously asked for volunteers to come and join in on the installation titled "The Secret of the Great Pyramid," and after recruiting nearly 400 volunteers for the effort they've finally finished.
This isn't the first project JR has done alongside the museum, and back in 2016 they made the Louvre's pyramid vanish by blending it in with the surrounding buildings. With the new installation, JR transformed his signature style into a much bigger scope, making the iconic building look as if it has been swallowed by a crevasse.
Check out the optical illusion above. For more related news, Mizuma Art Gallery & Kaikai Kiki Gallery talked to us at Art Basel Hong Kong 2019.