UPDATE: De La Soul's Catalog Postponed From Release Amid Dispute With Tommy Boy
The group have taken to Instagram to address the news.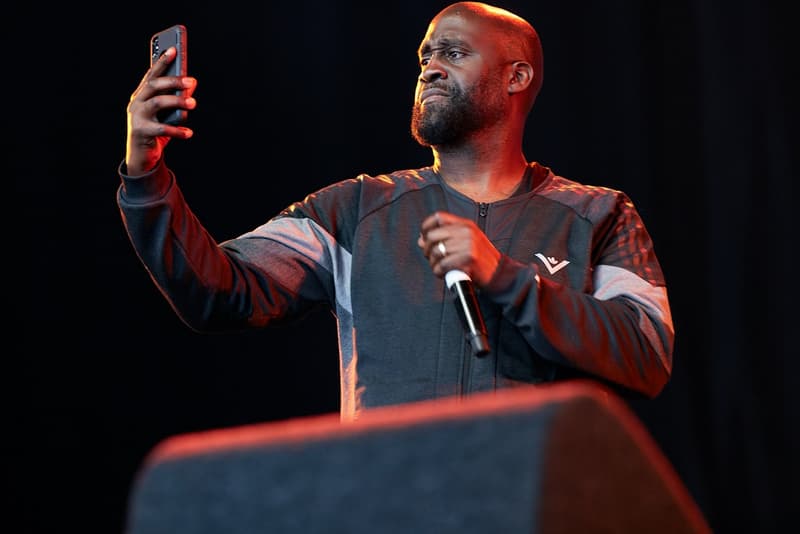 Update: Tommy Boy Music will postpone the release of De La Soul's catalog on streaming platforms following public backlash and dispute over royalties, Variety reports. The members of De La Soul were highly critical of the label, noting that they were receiving "unbalanced, unfair terms" by the record label.
"Because Tommy Boy has not had the opportunity to sit down together with De La Soul and finalize our negotiations — something we've wanted to do for months — we have decided to postpone the digital release of their catalog scheduled for tomorrow," a rep from Tommy Boy said in a statement issued to Variety. "We know fans are eager to hear these amazing recordings and we are hopeful for a quick resolution."
Hopefully, this will be solved soon and fans can bump their favorite De La Soul tracks in honor of the iconic trio's 30th anniversary of their classic debut album 3 Feet & Rising.
Original Story: The first six studio albums in De La Soul's seminal catalog, such as 3 Feet High and De La Soul Is Dead, are scheduled to hit streaming platforms for the first time in history. However, as the artists themselves have revealed, the deal that brought the music to streaming services isn't far from fair; their former label Tommy Boy will reportedly take around 90% of the profits. The group have taken to social media to voice their concerns with the news, and will soon take to Sway In The Morning to fully express their displeasure.
"For our fans to finally be able to stream and/or download our music will be a dream come true! The reality for De La… what an ugly greedy nightmare," DE La Soul posted on Instagram. "#threefeethighandrising #delasoulisdead #buhloonemindstate #stakesishigh #aoimosaicthump #bionix Tag and let @tommyboyrecords and @dodo_011.1 know how you feel #respecttheculture #respecttheart #respecttheartist. More news to come on Sway In the Morning, tune in."
"Don't feed the Vultures, support and respect the culture #30years If you wanna support De La Soul, cop the #grinddate and #anonymousnobody albums," De La Soul adds in another post to Instagram. "Coming soon: #delasoul @realpeterock and @djpremier 2019!!!"
"We are being placed in the line of fire. @discogs @spotify @applemusic @tidal @googleplay @deezer @vinylmeplease @amazonmusic We understand respect and appreciate your support and business. We regret that you and fans have been place in the middle of this mess. De La Soul cannot afford negligent hurried business," reads another recent post to De La Soul's Instagram. "We are fighting for our livelihood. Imagine trying to settle a #phantom2millionddollardebt and now possible lawsuits lurking??? There goes that 10% Thank you @tommyboyrecords"
You can check out De La Soul's initial Instagram posts on the topic and Tommy Boy's response below. The group are currently working on a new full-length studio album with fellow East Coast legends Pete Rock and DJ Premier.