DC's 'Shazam! 2' Gets a Release Date
A sequel is happening.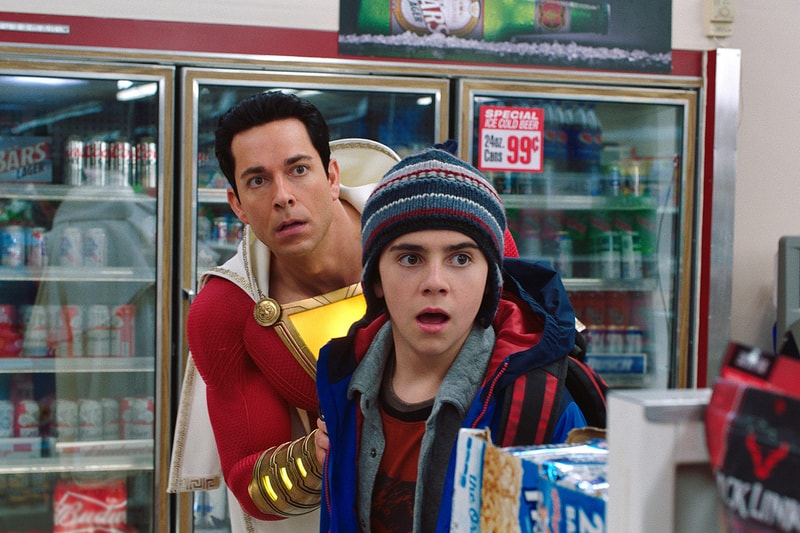 The Zachary Levi-led superhero film Shazam! was only released earlier this year, however that hasn't stopped Warner Bros. and DC Films from announcing a release date for Shazam! 2, which is slated for April 1, 2022.
Although the film didn't see a successful theatrical run compared to its other DC Extended Universe counterparts, Shazam! managed to win over the hearts of audiences and critics alike that saw it. Levi hinted that a sequel would go into production sooner rather than later, mainly because his co-stars are children and teenagers. "If we don't shoot another movie real quick, then they're just gonna be men," Levi said of his co-stars Asher Angel and Jack Dylan Grazer earlier this year. "There's no point in saying 'Shazam' to transform, they're already transformed! So that's all I can tell you about the sequel, but I'm very excited to get into it, making it, and I hope you all enjoy it when we do."
To refresh your memory, Shazam! followed a young boy name Billy who is granted powers by an ancient wizard that allows him to become a superhero when he says the popular magical word, "Shazam." The C.C. Beck and Bill Parker–created series dates back to the 1940's with Fawcett Comics before DC Comics bought the rights to the character and added him to their lineup in 1972. The film was scripted by Henry Gayden and Darren Lemke with Peter Safran​ producing.
With over two years before Shazam! 2 hits the big screen, it will be a while before fans can get a closer look at what's to come for the franchise. Shazam! 2 also arrives three months after Black Adam, which stars Dwayne "The Rock" Johnson as the titular antihero. Fans can also look forward to Black Adam on December 22, 2021.
In more entertainment news, Warner Bros. announced several other tentpole release dates including a July 1, 2022 date for The Flash starring Ezra Miller. The studio has also slotted the fourth sequel to The Matrix into May 21, 2021.
SHAZAM 2 gets a release date: 04/01/22

— Borys Kit (@Borys_Kit) December 12, 2019