The adidas Futurecraft Loop "Phase 2" Is Fully Recyclable
The second stage of adidas's bold push toward more sustainable footwear.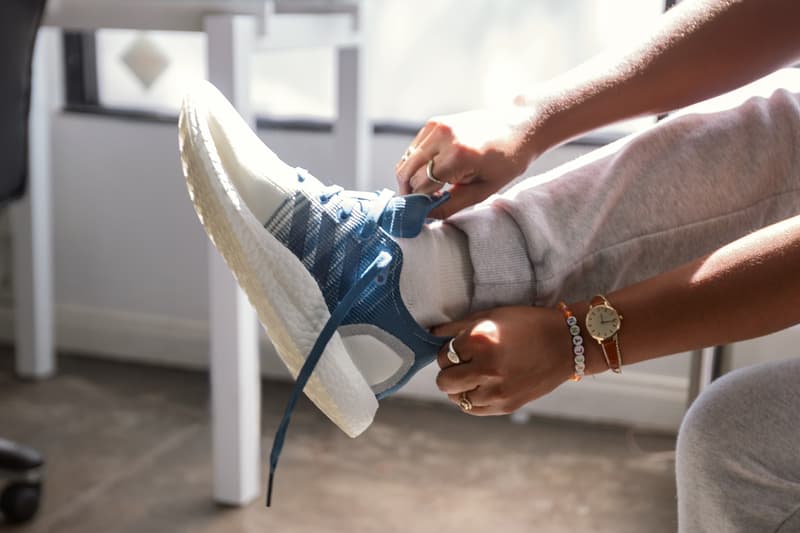 1 of 7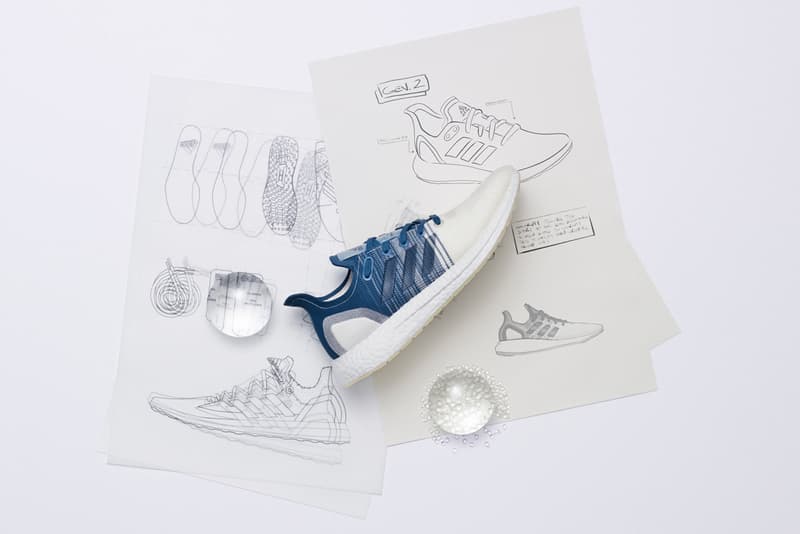 2 of 7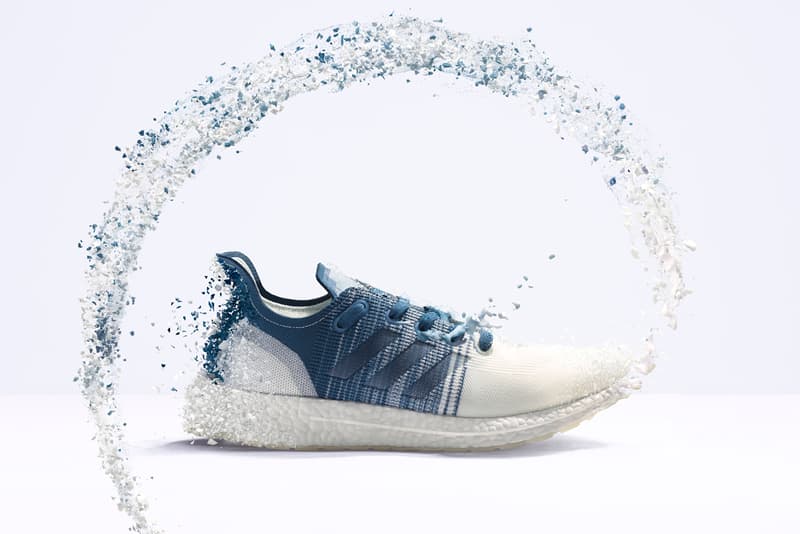 3 of 7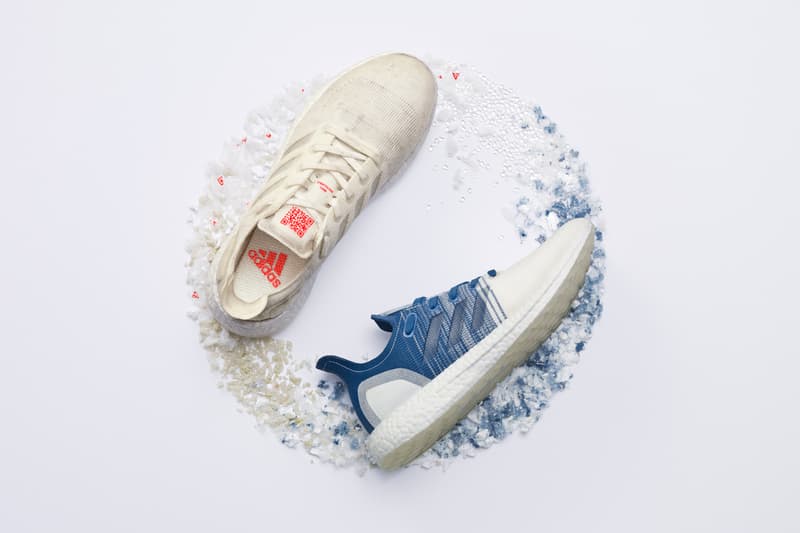 4 of 7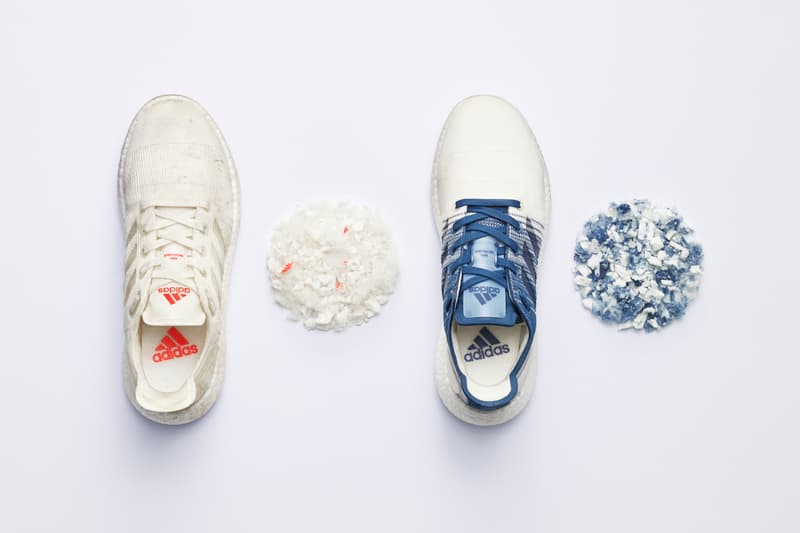 5 of 7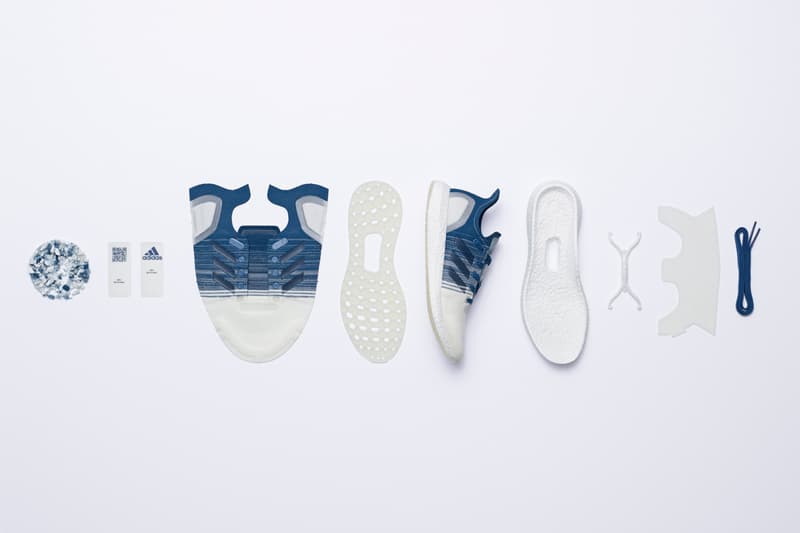 6 of 7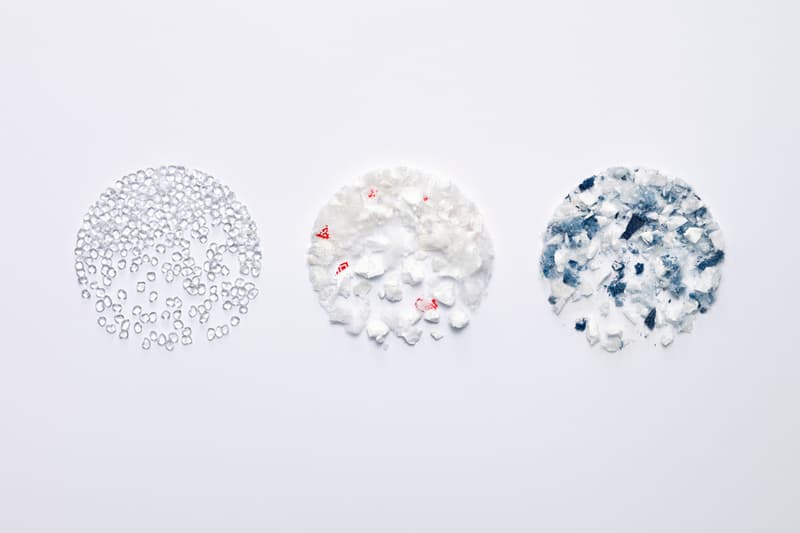 7 of 7
Continuing its push towards fully recyclable footwear, adidas is ready to begin the second phase of the Futurecraft Loop program after first debuting the tech this April. Constructed of plastic waste and wear-tested by an army of 200 individuals, the original version of the Futurecraft Loop was ground down and then remade into this second iteration, resulting in what adidas calls a "fully circular product" only eight months after the Loop program debuted.
The first-generation shoes were cleaned, melted down, and developed into new material to construct various parts of the "Phase 2" like the eyelets and outsole. The components of the shoe that could not be made of the recycled compounds are constructed of brand-new TPU. Where the first pair was a crisp all-white, this second style adds rich blue accents to show some of the flexibility that's present in the recycling process. Less than 9% of plastic waste is recycled, and this project aims to change that.
"It's a very big question, a global question and something beyond adidas: how do we manage end-of-life of product? It's never been done before and our whole approach is a beta test, so it's fascinating to be part of the journey. Our job is really about finding solutions – and this is an industry-wide problem that really needs a response. We have a lot of respect for our planet and for nature and really believe in the human capacity to innovate and find solutions," stated Amanda Verbeck and Tanyaradzwa Sahanga, two members of the Futurecraft Loop development team.
With a look, cushioning system and overall feel that's not so different from the popular UltraBOOST, the Futurecraft Loop series of footwear will be sent back to the same group of 200 testers for another go-around before being ground down and re-worked yet again. The eventual goal is to construct retail versions from 100% recycled material, and the technology is still fairly far off from being mass-marketed — it's slated to arrive in full during spring/summer 2021 — but it could very well reinvent the life cycle of athletic footwear as we know it.
Get a detailed look at the "Phase 2" above, stay tuned for more release info and for more sustainable footwear from adidas, check out Kanye West's new Yeezy Clog, made partially of algae.