Tesla Unveils Much More Affordable V3 Solar Roof
Cheaper than a new roof and then installing solar panels.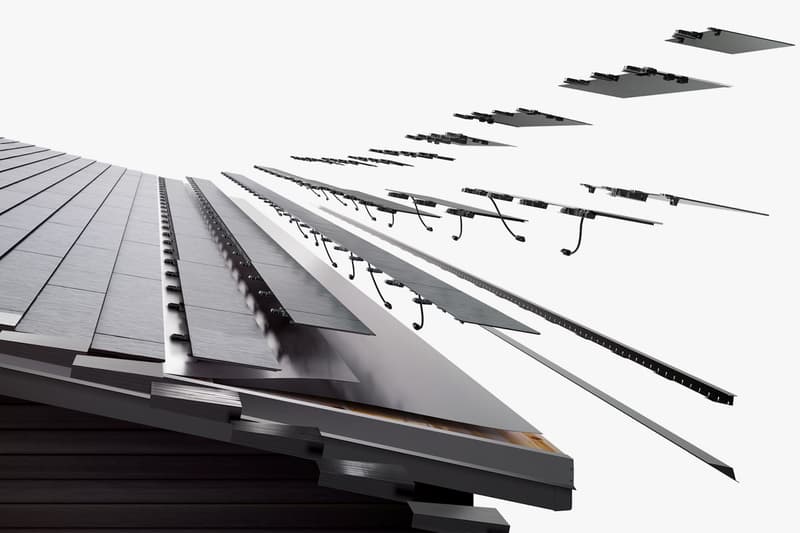 Elon Musk recently unveiled the third version of Tesla's Solar Roof, an all-in-one roof and solar panel coming in the form of tiles, catered for residential use. While the first two iterations had questionable reception, Musk explained that "Versions one and two we were still figuring things out," and that  "version three is finally ready for the big time." According to the CEO, the V3 model is now much more affordable and even "less than what the average roof costs, plus the solar panels." Tesla's website has a price estimator, which puts the price point for an average 2,000 square-foot house at $42,500 USD — or $33,950 USD after a federal tax incentive of $8,550 USD.
Despite its lower price point and increased accessibility, Musk did note that installation for the newest Solar Roof is "very non-trivial" and that the company will be running "installathons" in the beginning to make sure everything runs smoothly. The company aims to produce and install up to 1,000 roofs per week "in the next several months." Tesla will have its own team of specialized staff installing the Solar Roofs during the period immediately following release, but eventually hopes to outsource the process to third-party contractors as well. Musk claims that with correctly-trained personnel, installation of the Solar Roofs could be even faster than traditional roof shingles.
Tesla is currently already taking orders for its V3 Solar Roof. Those interested can head over to the company's website to learn more.
For more tech news, Apple has officially announced the AirPods Pro.