Here's a Full Recap of Microsoft's 2019 Surface Event
Unveiling dual-screen devices, wireless earbuds, and more.
1 of 8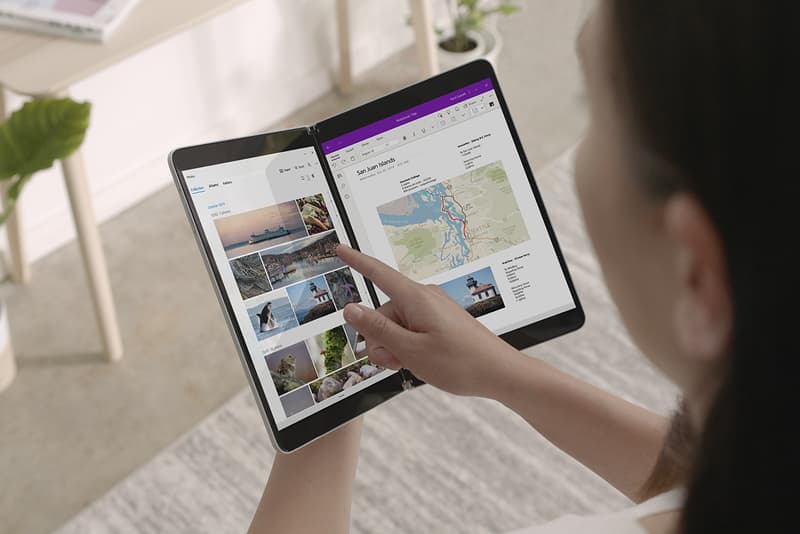 2 of 8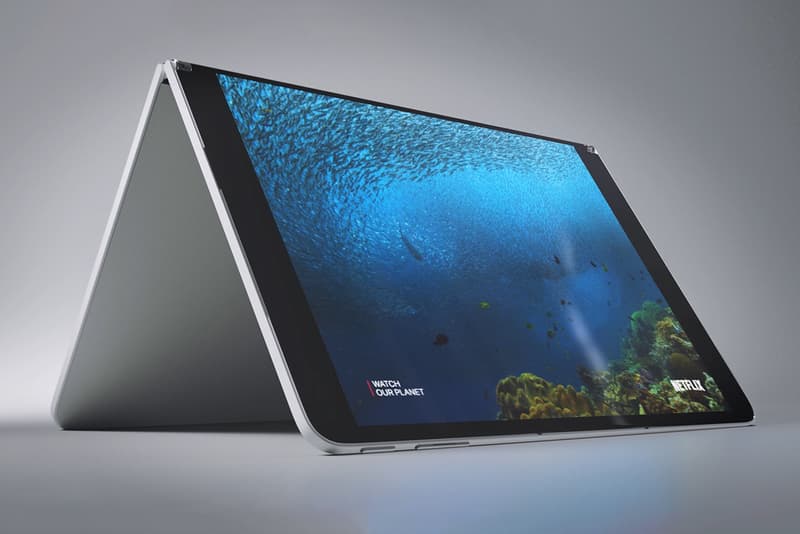 3 of 8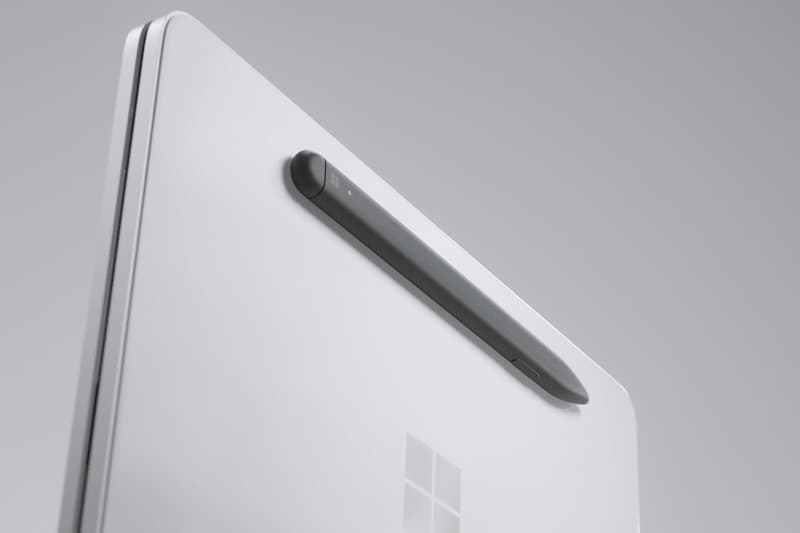 4 of 8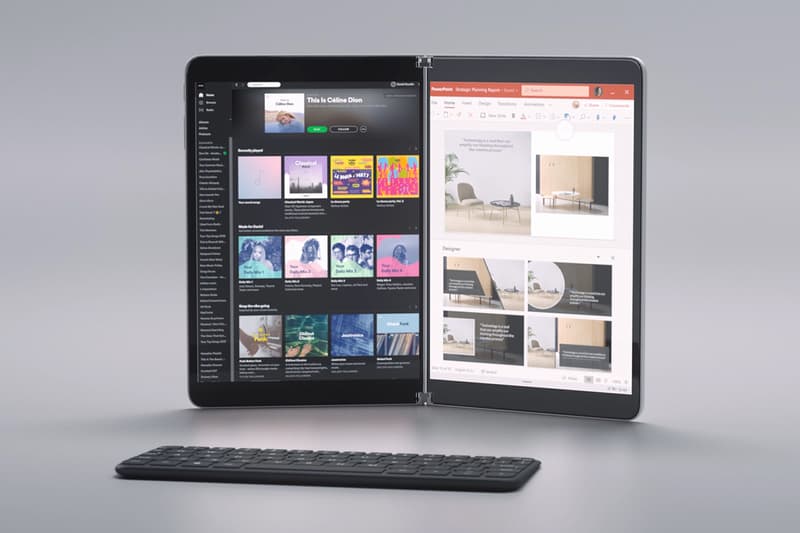 5 of 8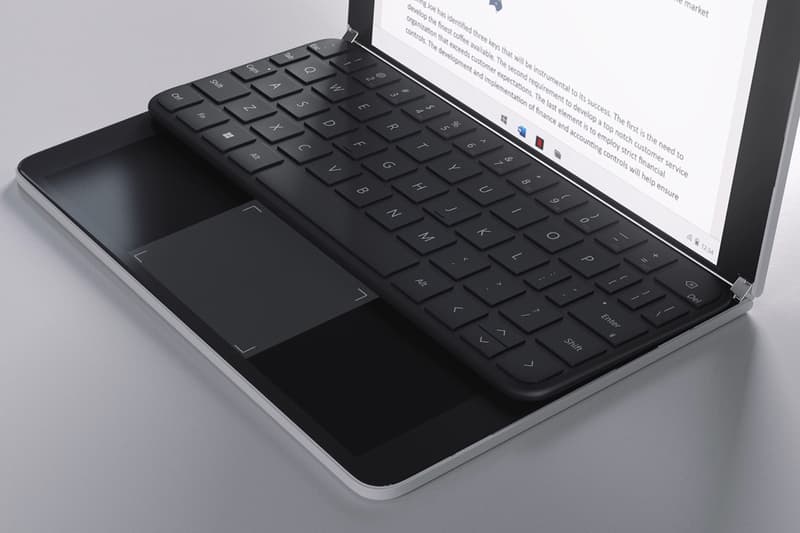 6 of 8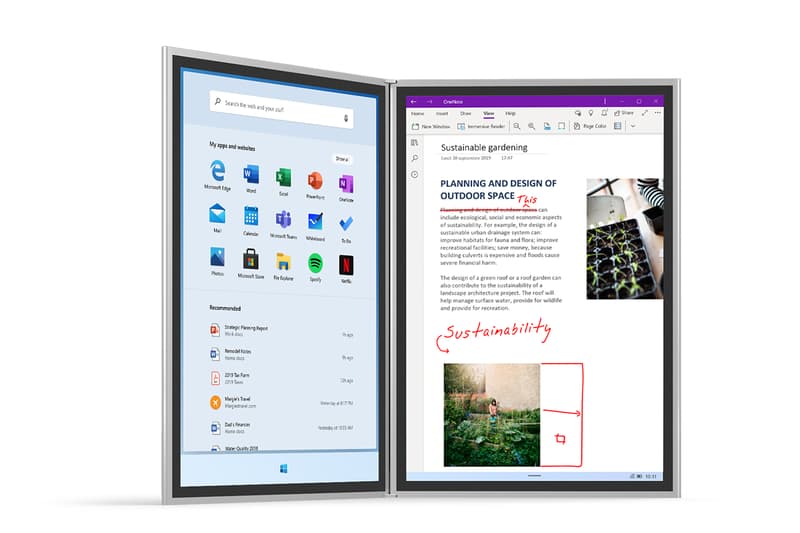 7 of 8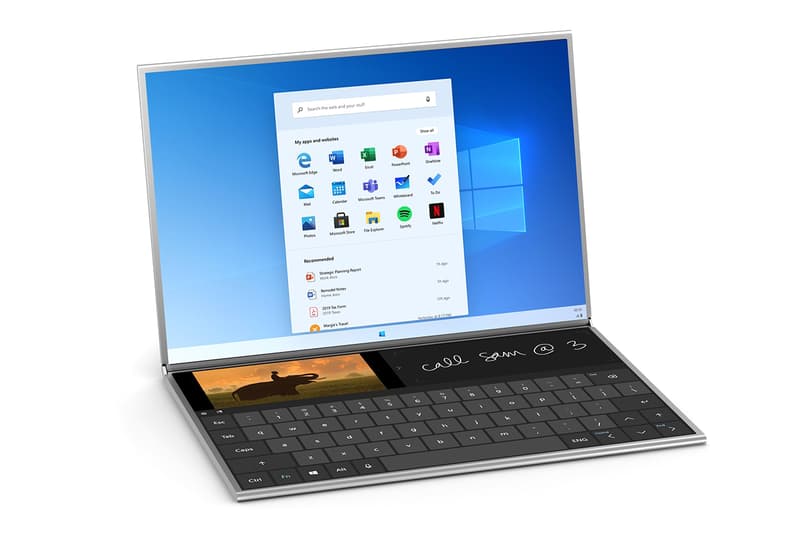 8 of 8
From earbuds to foldable tablets, Microsoft unveiled a variety of new offerings at its Surface event this morning. The most buzzed-about new product from the tech giant is the Surface Neo, a tablet-sized, dual-screen device that opens and closes like a folder. Microsoft opted for two separate screens connected with a hinge instead of taking the foldable screen route a la Samsung's Galaxy Fold. The device looks like a notebook when folded up, as each screen only has a width of 5.6mm.
Due to the versatility of its 360-degree hinge, the Surface Neo is able to fold into a variety of different configurations. When the detachable keyboard is magnetically attached to the body of the device, a "Wonderbar" appears. Offering more features than a standard touch bar, the Wonderbar allows users to stream video via the bar while keeping the main screen open for other functions. Apps can run separately on each screen or be displayed across both of them thanks to Microsoft's latest edition of Windows 10X, which was designed specifically for the company's upcoming dual-screen products.
In the same vein as the Surface Neo, Microsoft unveiled the Surface Duo, which also features a dual-screen design that utilizes an advanced hinge. The palm-sized device will also make use of Windows 10X, allowing it to process separate apps on each screen, or a single app across both. Many tech insiders are speculating that the Surface Neo will be released in the form of a phone due to its small, compact size.
Both the Microsoft Surface Neo and Surface Duo are still in production and are expected to release during the 2020 holiday season.
To accompany its updated Surface range and to rival competitor products like AirPods, Microsoft also debuted wireless Surface Earbuds. The new earbuds feature one-click pairing with other Microsoft products, as well as a variety of touch, gesture and voice-enabled command capabilities. Through a Microsoft Office 365 integration feature, users are able to do tasks like move through slides in PowerPoint and listen and respond to emails via the earbuds. They also offer Spotify integration for Android users. A powerful accompanying charging case can give the earbuds an approximate extra 24 hours of battery life. Upon release, the Microsoft Surface Earbuds will sell for a starting price of $249 USD.
in addition, Microsoft also unveiled performance updates to its Surface LapTop 3 and Surface Pro X.
Elsewhere in tech, Apple has announced that its AI-powered Deep Fusion photography feature is coming soon.