UPDATE: Don Q Responds to Tory Lanez' Diss In "This Is Your King (Pt. 2)"
Lanez gets bodied in the latest rebuttal.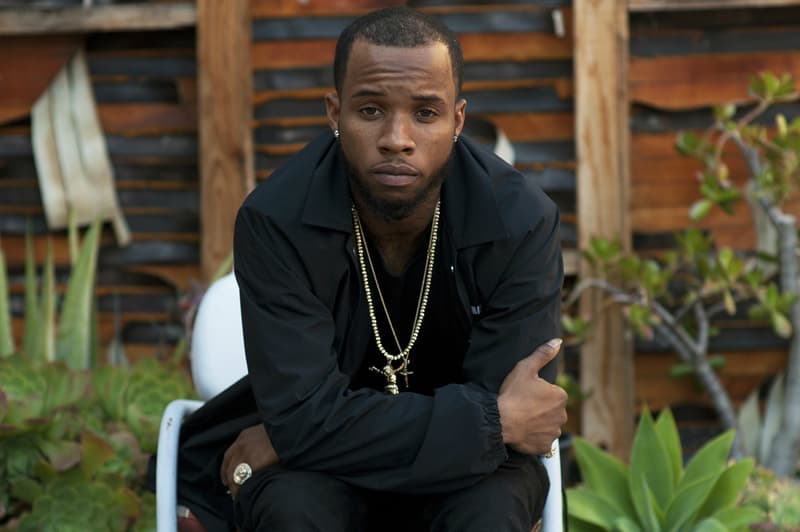 UPDATE: Don Q isn't holding back on his latest diss track aimed Tory Lanez. After Lanez claimed that he is the "best rapper alive," Don Q voraciously aimed his lyrical crosshairs on the fellow rapper, with the two exchanging hits ever since.
"Ain't no f*ckin' R&B n***a that's harmin' men n***a/What you gon' kill me with? A harmonyn n***a?/Oh this ain't what he predict (No)/I hope he mentally and physically fit/Lil' Tory, stay in your lane 'fore you flip off a cliff/I throw him in a headlock, this n***a fragile as sh*t (Frail as sh*t)/Craig Parks chasin' the dog then you slid through some sh*t/I'm talkin' real pain, you had a nine to five before your deal came (Yeah)"
Don Q doesn't even mention Lanez' name throughout the track, and rapping over a hard-hitting 90s-esque beat, the New York-based artist doesn't seem to be loosening his titan grip anytime soon.

Original Story: After Tory Lanez claimed that he is the "best rapper alive," Don Q sent a hit his way with a strong diss track titled "I'm Not Joyner." Today (Jan. 28), the Toronto rapper has responded with a haymaker aimed at the New Yorker spitta titled "Don Queen."
The record starts off with a sound clip of Nicki Minaj not knowing who Don Q was when Funkmaster Flex brought up Q's name during a 2018 interview. From there, it gets ugly, with Lanez rapping over the instrumental for Drake's "Duppy Freestyle."
"This ni*@a found Soulja Boy's Gucci headband and wore it in his cover art / Why battle with A Boogie's shadow?" Listen to the diss record above.
To make things even interesting, earlier in the day, Lanez jumped on Instagram Live with DJ Akademiks and claimed that he can body the entire Dreamville roster. J.I.D responded via Twitter, calling Tory Lanez out for talking reckless. This is going to get really interesting.