Man Steals Supreme London's Sign and Makes a Music Video
The infamous sign gets vandalized again.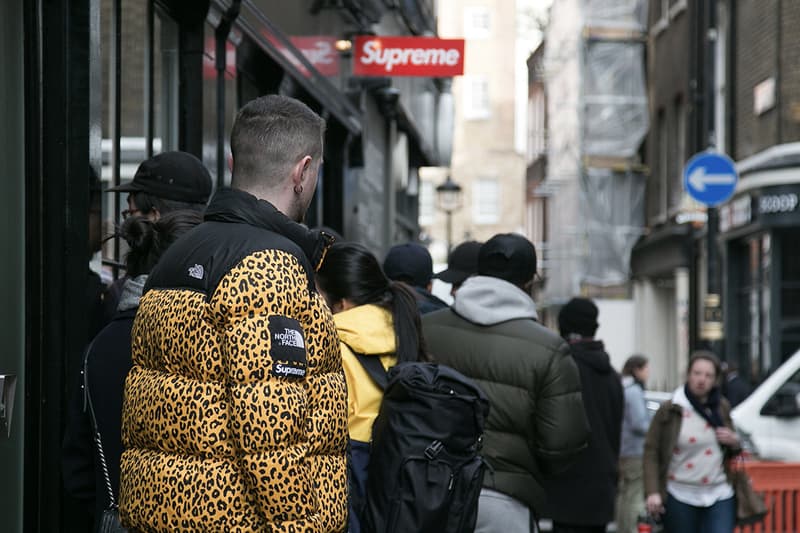 Last September, after a man was caught on surveillance trying to rip off Supreme London's sign, the red and white placard has become a target once again. This time around, a young man is seen successfully detaching the sign from the wall by effortlessly jumping to grab it, while a friend records the entire incident. Supreme Leaks News shared the video on Instagram, which clearly shows the culprit's face at the end.
Shortly after, user @realsudden posted an ad-hoc music video where he and his friends are seen brazenly bragging about stealing the sign and dancing with the stolen property. The last time this occurred, Supreme London offered a free BOGO crewneck to anyone who could properly ID the man. While the brand has not yet responded regarding this recent misdeed, we will post any updates as they come. In the meantime, take a look at two Instagram videos below.