Here's How Your Favorite Artists Celebrated Martin Luther King Jr. Day
From Pharrell Williams, Snoop Dogg, Common & more.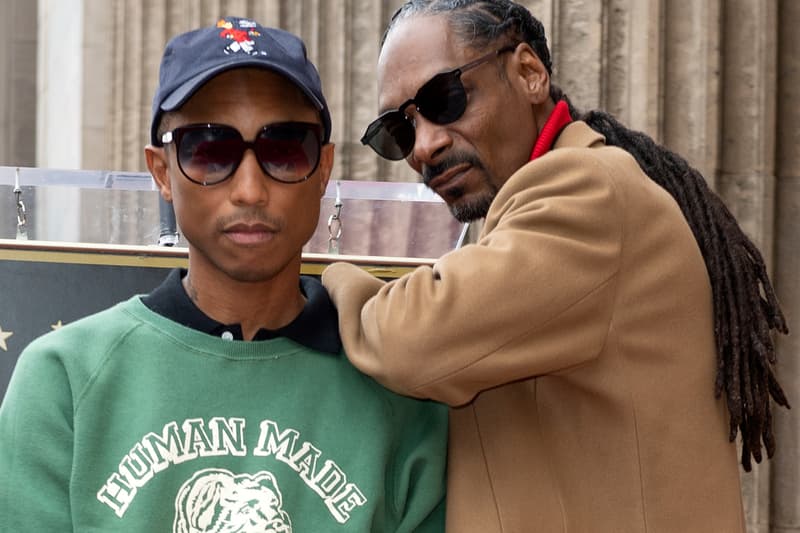 Today, January 21, Americans across the country celebrated Martin Luther King Jr. Day, honoring the life of the Civil Rights icon.
Known as one of America's greatest activists of all-time, King protested admirably against racism, the Vietnam War and was a true leader in the Civil Rights movement, having given some of the most iconic speeches that are still remembered today along the way.
To honor him, the music industry's biggest hip-hop artists took to social media to share messages on this special day. Pharrell Williams shared on Twitter, "We must accept finite disappointment, but never lose infinite hope. — Martin Luther King Jr. Honoring the doctor today #MLKDay" while Snoop Dogg simply posted a picture of King captioned with the prayer emoji. Check out the posts below which also includes the likes of Common, Swizz Beatz, Master P, Ja Rule, Big Boi, and more.
In related news, Cardi B apologized to Martin Luther King Jr.'s daughter over comedy skit.
We must accept finite disappointment, but never lose infinite hope.
— Martin Luther King Jr.

Honoring the doctor today #MLKDay

— Pharrell Williams (@Pharrell) January 21, 2019
— Big Boi (@BigBoi) January 21, 2019
KEEP CHASING YOUR DREAMS, MLK PAVED THE WAY"

If you can't fly then run. If you can't run then walk. If you can't walk then crawl. But by all means necessary no matter how old or young you are keep moving and keep chasing your dreams.#MLK #Dreams #mlkday pic.twitter.com/ITggNveiK6

— MASTER P (@MasterPMiller) January 21, 2019
"Our lives begin to end the day we become silent about things that matter" Dr. King. pic.twitter.com/ugUzZErosq

— COMMON (@common) January 20, 2019
"Injustice anywhere is a threat to justice everywhere" Dr. King. Join me on MLK Day at #MLKNow to celebrate the legacy of Dr. King! pic.twitter.com/fbutTJjGEz

— COMMON (@common) January 20, 2019
"An individual has not started living until he can rise above the narrow confines of his individualistic concerns to the broader concerns of all humanity" Dr. King #MartinLutherKingJrDay⁠ ⁠ #MLKDay⁠ ⁠ #MLKNow pic.twitter.com/0p8EaCQAri

— COMMON (@common) January 21, 2019