ScHoolboy Q Reveals His Favorite Rapper
The answer may surprise you.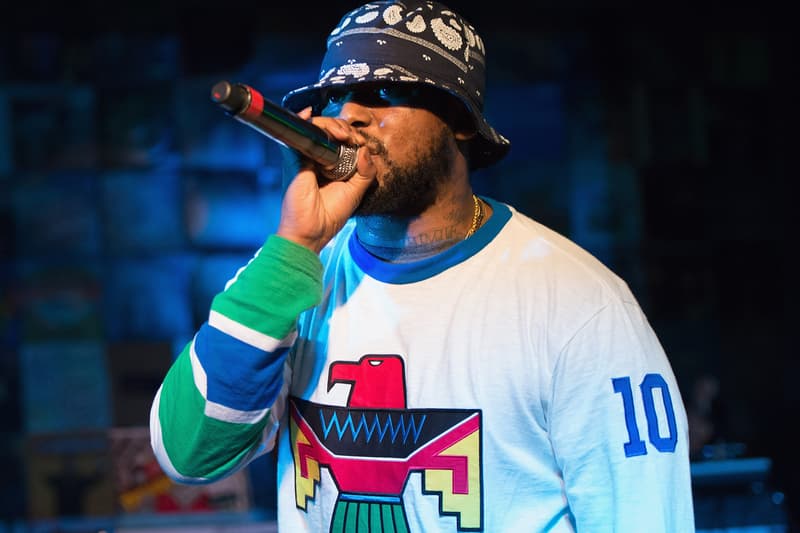 ScHoolboy Q recently sat down with fashion magazine/e-retailer SSENSE for a heart-to-heart and in the interview, "L.A. Rap's new elder statesman" addresses a variety of topics, including his fourth studio album, Blank Face LP, being a "renaissance man" in rap, fashion, family and music. One of the topics touched on is who his favorite rappers are — he lists his LA influences like Snoop Dogg, 2Pac, E-40, Dr. Dre and Too Short but also gives dap to Q-tip, Biggie and JAY Z. Schoolboy reveals that his favorite rapper is none other than legendary Queensbridge native Nas. Check out highlights from the interview below and check out the full article here.
A lot of people see you and Kendrick Lamar as representing the renaissance of L.A. rap. Is there anything that is specific to L.A. in terms of rap style?

Well, it's really a whole new sound, L.A. music right now, it's not sounding like L.A., they all trying to sound auto-tuned. L.A. music is really about a whole lot of street substance.

It's more about the content, the subject.

It's like I'm one of them old rappers now, because I listen to a lot of new L.A. rappers and I'm like, "Where is he from?" They like, "Oh, he's from Compton," or, "He from South Central," and it's like, why does he sound like he from Kentucky or Atlanta or some shit? [Laughs] But as far as me, Kendrick, we're just influenced by the people that did it before us.

Specifically, artists from L.A.?

Yeah, Snoop, Pac, E-40, Too Short, goes on for days. Q, Dre, but even Biggie, Jay-Z, Nas. My favorite rapper is Nas.

Aside from your daughter and your family, what do you miss about L.A. when you travel?

My dogs. Just being able to wake up and turn my game on and play all day. The weed, I miss L.A. weed. Waking up and not having to figure out what I need to wear, if it's going to be cold or hot weather.

That's got to be nice.

That's really it. And Shabu-Shabu.