Recap: MTV Video Music Awards 2010
recap-mtv-vmas-2010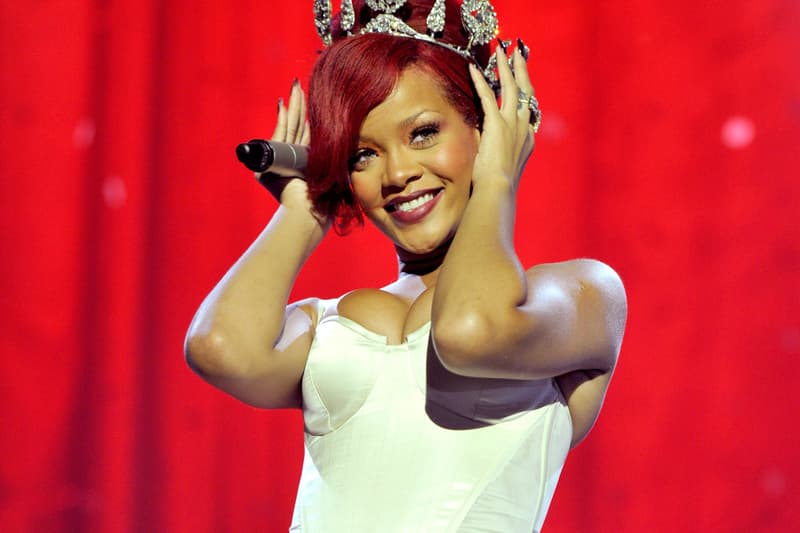 With plenty of debates, discussion and rumors ahead the 2010 MTV Video Music Awards went down at the Nokia Theater in Hollywood last night. As we have grown to expect from this award series, there have been numerous highlights that caused or will continue to cause plenty of heated talk. Find last night's news, videos and winners after the jump.
Obviously, the consequences of Kanye's last year interruption during Taylor Swift's acceptance speech drew everyone's attention. The young country singer turned in a ballad titled "Innocent" addressing the well-documented issue. By performing the song, she reached a hand to Kanye singing "32 and still growing up, lost your balance on the tightrope, it's never too late to get back".
Concluding the award show by premiering his new single "Runaway" Kanye West implied an announcement concerning the latest addition to his increasing G.O.O.D. Music-family. There have been more than just a few murmurings about whether or not Pusha T, one-half of hip-hop duo The Clipse has in fact signed with Kanye West. Rumors turned into facts once Pusha appeared on stage during Yeezy's set and dropped a verse on the debut of the new "Runaway"-single. The Virginia-native later confirmed the ehavy speculation to MTV News' Sway the heavy speculation himself:
I'm definitely signed with G.O.O.D. Music. I'm definitely doing my solo project through G.O.O.D. Music. The Clipse is definitely coming with a new Clipse project. We're definitely coming with the Re-Up Game project. The family is still here, man. It's just all about G.O.O.D. Music, straight up.
Not to forget this year's biggest award winners, Lady Gaga and Eminem scored big last night. By winning eight prizes including video of the year Gaga, clad in a dress made of meat, was crowned Queen of this year's VMAs. Most of her statuettes were dedicated to her video "Bad Romance", a futuristic clip featuring plenty of skin-baring scenes and bizarre costumes. This success has been indicated before since the new pop icon led the field with 13 nominations.
Eight-time nominee Eminem won a pair of awards for his clip "Not Afraid". In addition Marshall Mathers had the honor to open the show with a medley of his prizewinning hit and his Rihanna-collaboration "Love The Way You Lie".
Check out here further perfomance highlights from last night.
Nicki Minaj – Your Love/Check It Out (Live)
Justin Bieber – U Smile/Baby/Somebody To Love – Medley (Live)
Drake – Fancy (Live)
B.o.B – Nothing On You (featuring Bruno Mars) & Airplanes (featuring Hayley Williams) (Live)
Florence and the Machine – Dog Days Are Over (Live)
Robyn – Dancing On My Own (Live)
Linkin Park – Catalyst (Live)
N.E.R.D. featuring Ciara – Hot-N-Fun (Live)
Kanye West featuring Pusha T – Runaway (Live)
Full List Of Winners
BEST COLLABORATION
Airplanes, B.o.B featuring Hayley Williams
WINNER: Video Phone (Extended Remix) Beyoncé featuring Lady Gaga
Telephone, Lady Gaga featuring Beyoncé
My First Kiss, 3OH!3 featuring Kesha
Empire State of Mind, Jay-Z & Alicia Keys
BEST FEMALE VIDEO
WINNER: Bad Romance, Lady Gaga
Tik Tok, Ke$ha
California Gurls, Katy Perry featuring Snoop Dogg
Video Phone (Extended Remix), Beyoncé featuring Lady Gaga
Fifteen, Taylor Swift
BEST MALE VIDEO
WINNER: Not Afraid, Eminem
OMG, Usher featuring Will.I.Am
Airplanes, B.o.B featuring Hayley Williams
Find Your Love, Drake
In My Head, Jason Derulo
BEST HIP HOP VIDEO
Airplanes, B.o.B. featuring Hayley Williams
WINNER: Not Afraid, Eminem
Forever, Drake, Kanye West, Lil Wayne & Eminem
On To The Next One, Jay-Z & Swizz Beats
Pursuit of Happiness, Kid Cudi featuring MGMT & Ratatat
BEST NEW ARTIST
Tik Tok,, Ke$ha
In My Head, Jason Derulo
WINNER: Baby, Justin Bieber featuring Ludacris
Massive Attack, Nicki Minaj featuring Sean Garrett
The Ghost Inside, Broken Bells
BEST POP VIDEO
WINNER: Bad Romance, Lady Gaga
California Gurls, Katy Perry featuring Snoop Dog
Tik Tok, Ke$ha
Video Phone (Extended Remix), Beyoncé featuring Lady Gaga
Nothing On You, B.o.B featuring Bruno Mars
BEST ROCK VIDEO
WINNER: Kings and Queens, 30 Seconds To Mars
Uprising, Muse
Ignorance, Paramore
Dog Days Are Over, Florence + the Machine
Flash Delirium, MGMT
BEST DANCE MUSIC VIDEO
WINNER: Bad Romance, Lady Gaga
I Like It, Enrique Iglesias featuring Pitbull
Evacuate the Dancefloor, Cascada
Sexy Chick, David Guetta featuring Akon
OMB, Usher featuring Will.I.Am
VIDEO OF THE YEAR
WINNER: Bad Romance, Lady Gaga
Dog Days Are Over, Florence + The Machine
Kings and Queens, 30 Seconds To Mars
Telephone, Lady Gaga featuring Beyoncé
Not Afraid, Eminem
Airplanes, B.o.B featuring Hayley Williams