A-Trak Gives a Tour of His LA Home and Talks About His 20-Year Music Career
And how "Millennial streetwear" helped shape his personal style.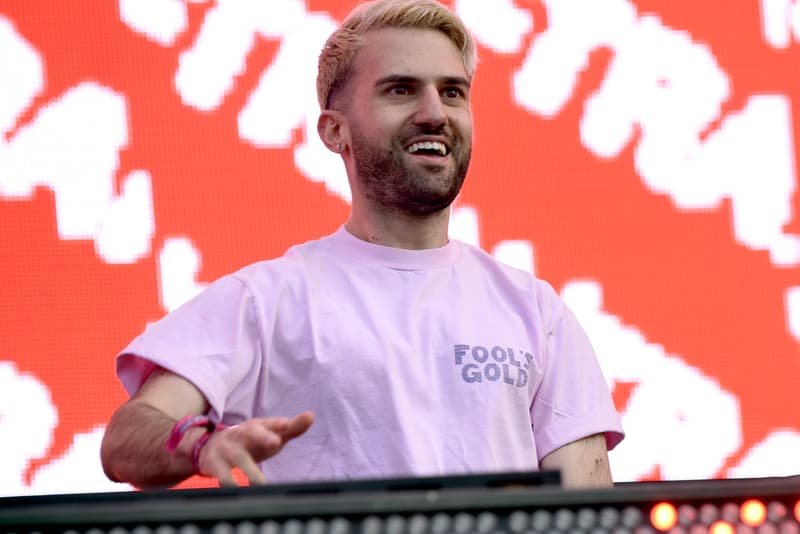 Renowned DJ A-Trak, otherwise known as Alain Macklovitch, has been buzzing in the music world for 20 years, having collaborated with some of the industry's biggest names, starting his own record label Fool's Gold, as well as receiving highest accolades from the likes of Rolling Stone, Billboard and the GRAMMYs. All of this began when he became the youngest person ever to win the DMC World DJ Championship at age 15.
Recently, the Canadian music mogul gave a tour of his LA home — which surprisingly has a decor theme that fuses elements of mid-century, minimalism and Bauhaus design — and spoke about his two-decade-long career, the future of music access, his artistic influences and how his personal style has evolved.
Check out some highlights below and head on over to SSENSE to read the interview in its entirety.
What are your next 72 hours looking like?

Tomorrow I'm in L.A. It's one of my 'catch up with everything' kind of days. A mix of trying to be a normal person, but also working on 18 things at once [Laughs]. Friday, 7 a.m. flight to San Francisco to do some radio interviews to promote my new single "Believe" with Quavo and Lil Yachty, then DJing that evening with my brother. We do a handful of shows per year under the name Brothers Macklovitch. Saturday I'm going to Western Canada to perform at Shambhala Festival, which is in the mountains kind of far from everything.

Do you ever go to festivals just to be an attendee?

The only festival I go to where I don't perform is Coachella. I go every year and if I can. Governor's Ball in New York, too. But usually if I'm at a festival I'm there to perform. It's very rare that I go somewhere not to DJ. If anything, I build my life around show commitments.

You've been A-Trak for about 20 years. There aren't many musicians who can match your longevity. How have you been around this long?

It's definitely important to figure out an organic, natural way to participate in the way music changes without it coming across as too much of a shift. I never want any of the progressions and moves that happen over the years to feel like a sharp turn. It has to feel natural and keep certain signifiers from the original identity, but there are definitely points in time where I take on new things or get excited about a new version of a sound or a scene. When trap music had one foot in hip hop and one foot in electronic, as a hip hop kid, I saw that as a natural progression for me. But when electronic music went from being indie to becoming a massive EDM commercial movement, finding my lane in that while keeping it natural was the most challenging.

Beginning with Napster and continuing to mega-streaming services like iTunes and Spotify, what do you think is the next step for music access?

A lot was said when Kanye released The Life of Pablo and continued to replace the versions of his songs for, like, two weeks after the release. The fact that he was still fine tuning the mixes post-release made his art a living thing. It was updated in real time for everyone around the world and I think that's going to continue to be a possibility for artists.
Legal streaming — like Spotify, Apple Music, Tidal — has really established itself. Spotify is the new radio. Radio stations look at what charts on Spotify to know what to play on the air. I think legal streaming will stay for a long time. The record industry is showing a profit for the first time in 15 years largely because of the popularity of legal streaming. It's changed the way people listen to music for the better.

And what of your own personal style? How has it evolved in correlation to the music?

Similar to music, style is almost always referential to a moment from the past. When I started entering DJ battles in the '90s, I wore a lot of technical outerwear, baggy clothes, and caps. As the mid-2000s came around my sets became more eclectic and my style kind of followed suit. Hoodies, varsity jackets, and baseball caps with Bo Jackson Nikes, Nike dunks, or Jordan 3s, 4s, or 5s. Millennial streetwear was really colorful, but in some ways, the first truly A-Trak look came out of that. Throughout the years, I became more interested in developing a palette and standing for something creatively. The more you have a clear stance of who you are and what you stand for, the more you are able to play with that. Part of being an artist is having the ability to have fun with who you are. But first you have to know who that is.
In case you missed it, A-Trak, Quavo and Lil Yachty dropped the bubbly single "Believe."