Miguel Sings More Than Just Loves Songs
The superstar walks us through his albums from 'All I Want Is You' to 'War & Leisure,' his definition of success and so much more.
MIC/LINE (formerly named Sound Check) is HYPEBEAST Radio's music-centric show that looks to deliver in-depth conversations with your favorite artists, digging into their origin stories and asking the questions you want answered. On our nineth episode, we sat down with R&B superstar Miguel.
Miguel is one of the most recognizable and accomplished stars on the planet. Since he made his debut with All I Want Is You in 2010, he has continued to see success year after year. Born Miguel Jontel Pimentel, the 32-year-old singer set the foundation for what is considered contemporary R&B. Through thought-provoking and sexually-invigorating lyrics, Miguel built his massive fanbase, however, his latest album, War & Leisure, adds a different element to his evolution. On the full-length project, Miguel is more socially aware than ever, sprinkling in a few of his observations on War & Leisure.
On being competitive:
The most important thing as far as competing is always kinda going back and looking at the tapes. The best performers, the best musicians, the best athletes, always study the tapes and figure out what they could've done better and what they could've applied better or what they did really strongly and don't want to change; just you know, how to level up. For me, it's about going back to the process and seeing what about the process really worked
On his definition of success:
Success is doing what you love without losing who you are…I've been on both sides of that. I'm blessed to be able to do what I love every day. But I've been in a position, in a mental place, where I veered away from who I'm naturally am.
On interjecting socially-charged lyrics into his music:
I believe artists are supposed to somehow be documenting. I think art, through the history of art, always documented the time, what it looks like, what the people look like, what they dress like, conversations, maybe their views on science or if maybe religion was really the pivotal pillar of society, or culturally, those things always manifested in the arts, especially visually.
On his friendship with J. Cole and if they will ever do a collaborative album:
I think that's like an inevitable thing. But I think we're more on like wanting to collaborate in ways of contributing our perspective on putting albums together. We've exchange beats and ideas and go back and forth. But that's someone I trust, that I can always hit for a real opinion.
On making a Spanish deluxe version of War & Leisure:
It's been kind of like a building process, the inclusion of Spanish lyrics in my songs and on my albums. It started with Wildheart. Then I took a trip to Mexico, which was like a huge blessing, with my father and my brother and we got to document it. It was a Vice piece of a series that they were doing that was tying artists with exploration and the understanding the footprint that we're leaving in certain areas. They chose artists and they could choose a destination. I wanted to go where my family is from, which is Zamora, Michoacán, and I think that experience made it really important to create music so I can go back.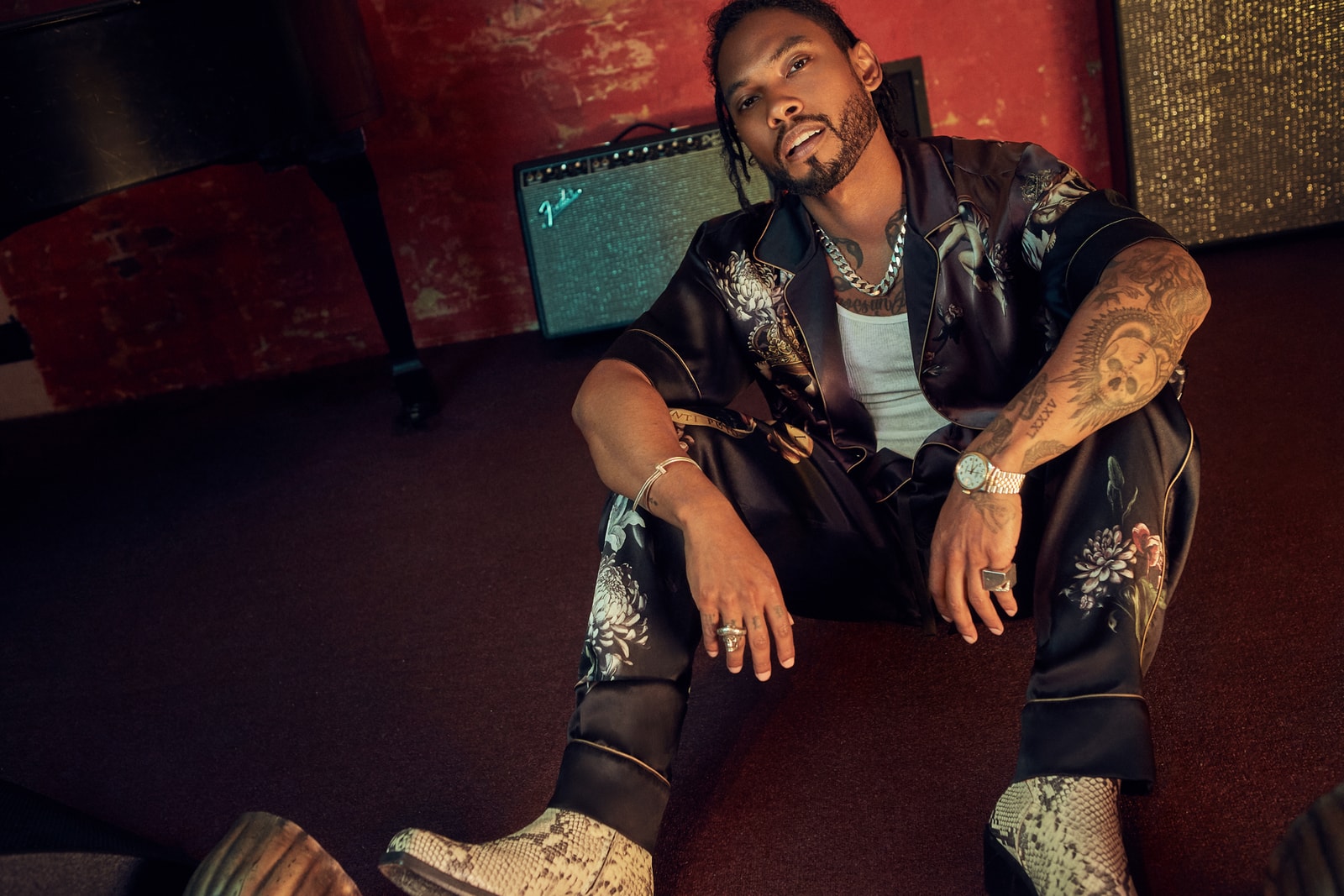 For episode nine, Miguel walks us through his albums, from All I Want Is You, to War & Leisure, his definition of success, the state of R&B, the responsibility of an artist to be socially aware, releasing a Spanish version of his latest LP and so much more.
You can listen to Miguel's War & Leisure right now, on all streaming platforms.
Keep up with everything HYPEBEAST Radio and subscribe to MIC/LINE on Apple Podcasts, Soundcloud, Spotify, Stitcher, Overcast or wherever else you enjoy your podcasts. Feel free to reach out to our host, Manny, on Twitter at @ECM_LP and follow HYPEBEAST Music for more original content and music news.