Kanye West and Kid Cudi Are Reportedly Working on A "Surprise Project" in Japan
The pair have rekindled their friendship and working relationship.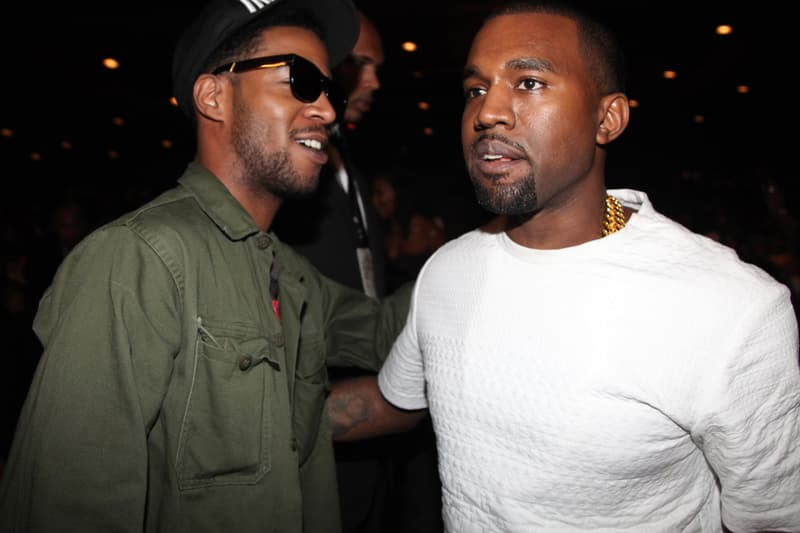 Last week, Kanye West and Kid Cudi were spotted at artist Takashi Murakami's studio in Japan following an earlier sighting of the pair leaving a recording studio in Los Angeles. With these multiple appearances together, it's not hard to speculate the two are up to something with a possible collaboration in the works.
According to Page Six, that rumor may just be true, reporting Yeezy is currently in Japan working on a new project with Kid Cudi. The Page Six source went on to report 'Ye and Cudi's work is top secret, "They're going to drop some crazy collaboration out of the blue. They're going to drop some surprise project on everybody. They're recording it now." The source went on to explain that Yeezy and Cudi's wish to keep their project under wraps has led to a studio almost completely devoid of any music professionals. "It's just Cudi, Kanye and an engineer," the source said.
If the rumor is true, this will be a big deal since last summer Cudi went on to diss Kanye during a Twitter rant to which Kanye clapped back. Since then, both have kept a fairly low profile in 2017, but last month they linked up with Plain Pat in the studio. Cudi has appeared on every Yeezy album since 808's & Heartbreak, while West was featured on Cudi's first two albums. Stay tuned for more details.
In other music-related news, the J. Cole and Kendrick Lamar's joint album may "probably never" come out.