Update On Kanye West-Collaborations
Update On Kanye West-Collaborations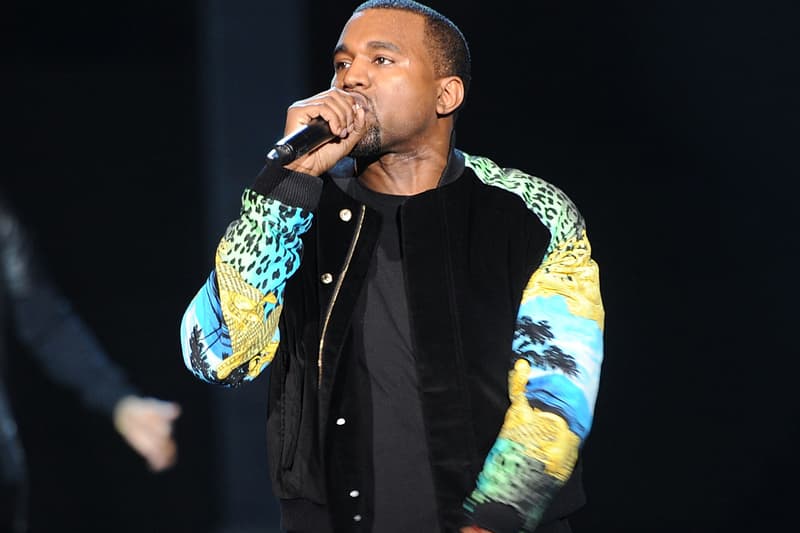 During the last couple of days, the world has learned that Kanye plans to collaborate with even more artists in the near future. First, Bon Iver's Justin Vernon told Pitchfork that he he flew to Hawaii earlier this year to record vocals for at least ten songs for Kanye's new album. He also disclosed some interesting details regarding recording sessions with 'Ye.
I asked for a separate studio because I'd do so much overdubbing to get my ideas out. So I ended up recording in this tiny back room, and then Kanye would come back and listen to what I came up with, and then we'd work on changing the lyrics. We'd just sit there and collaborate. It was fucking fun, man. A-Trak was out there, Nicki Minaj. Just a bunch of über talented people and everyone was really nice and chill and just working on Kanye's record. I was literally in the back room rolling a spliff with Rick Ross talking about what to do on the next part of a song. It was astonishing. Kanye came back and was like, "Look at you two guys. This is the craziest studio in the Western world right now!"
Kanye, Justin Bieber and Raekwon on the same record? Find out after the jump.
Another potential collaborative project on the horizon raised numerous eyebrows within the blogosphere in the last 24 hours. 'Ye outed himself as a huge Justin Bieber-fan via his Twitter-account and did not hesitate to convince the Canadian Teen-Star to record a song with him and most surprisingly, Wu-Tang Clan's Raekwon. Here are some of the exchanged tweets:
@Kanye West: "Your album good @Justinbieber Playing it at my crib now-. I have listened to Runaway Love about 10 times so far … ironically I got a song called Runaway on my new album too." Yo this Runaway Love is the truth!!!!!!!!!!!!!!!!!!!!!!!!! on my 17th listen 2day!!! Every time I get to that song I got go in 4 times!!" he wrote. "OK OK OK… I just started dancing to this joint in my crib and clapping to it way to loud to be inside hahahah …"
Bieber replied: "I'm 16 and a fan. I'm kinda hyped u are listening to my stuff. Thank u. Nice sunday morning."
KW: "An[d] I'm honored that you like my Music @JustinBieber!!! You gotta hear the album. Maybe we can do something together. Me, You and Raekwon,"
JB: "Me, u, and the chef 2gether on a song = EPIC. haha. might sound crazy 2 u but even having this convo is living the dream. thanks."
Stay tuned as this could become really interesting.