Frank Ocean Releases New Album, 'Blonde'
"I got two versions. I got twoooo versions."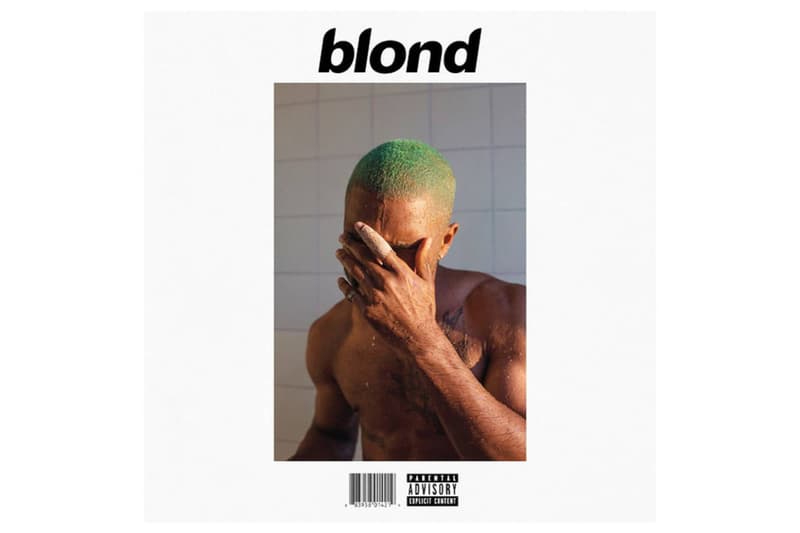 It is here. Frank Ocean has released the followup project to his 2012 project, channel ORANGE. Dubbed Blonde, the project completes years of anticipation and teasing from the enigmatic artist. It appears that the album comes out in two parts. Last year, Frank hinted at "two versions" of his Boys Don't Cry, also repeating the line in his song, "Nikes," which dropped earlier today. Some visitors of the pop-up stores got their hands on physical copy of the album, sharing the images via social media. The internet soon noticed that the tracklisting differed from the online version.
Album inside pic.twitter.com/xfmuK3t6es

— steven j. horowitz (@speriod) August 20, 2016
Track list:
Pretty sweet
Mitsubishi sony
Ivy
Pink & white
Solo
Easy
Skyline to
Night.s
White Ferrari
Seigfried
Godspeed
Futura Free

— steven j. horowitz (@speriod) August 20, 2016
Both lists are almost identical while "Mitsubishi Sony" and "Easy" are exclusive to the physical version. "Facebook Story," as well as others are exclusive to the online. View both versions below.
Online Blond Tracklisting
1. Nikes
2. Ivy
3. Pink + White
4. Be Yourself
5. Solo
6. Skyline To
7. Self Control
8. Good Guy
9. Nights
10. Solo (Reprise)
11. Pretty Sweet
12. Facebook Story
13. Close to You
14. White Ferrari
15. Seigfried
16. Godspeed
17. Futura Free
Physical Blond Tracklisting
1. Pretty Sweet
2. Mitsubishi Sony
3. Ivy
4. Pink & White
5. Solo
6. Easy
7. Skyline To
8. Night.s
9. White Ferrari
10. Seigfried
11. Godspeed
12. Futura Free
The album is unexpectedly low-key, with many quiet tracks and ballads. The magazine packaging refers to Blonde as Ocean's third album. Stream it in its entirety Apple Music here.