Chance The Rapper Confirms John Mayer Collaboration
With a possible Bruno Mars team up in the works.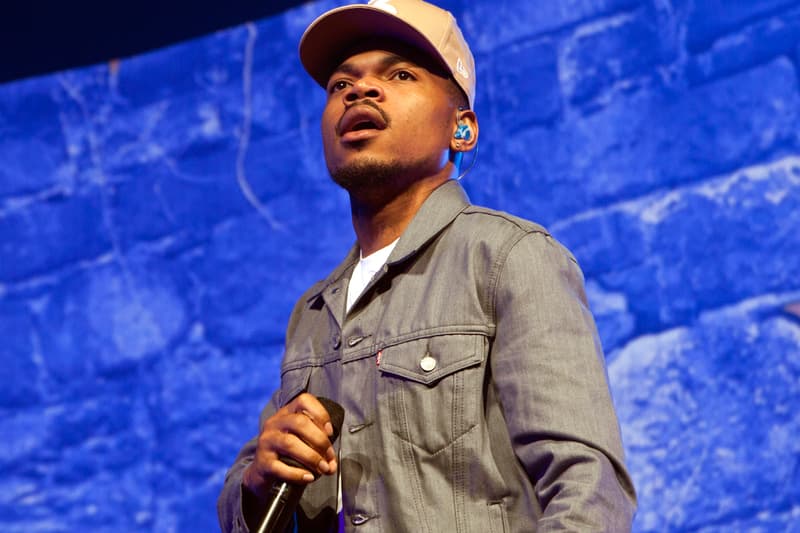 Last Thursday Chance The Rapper and John Mayer were spotted together on stage during Dave Chappelle's show at Radio City Music Hall, sparking rumours that the two artists may be potentially working together for an upcoming collaboration.
Recently, Chance signed onto Twitter to answer the burning question by offering an unequivocal "Yes" before John Mayer further confirmed it with a "CO-SIGNED" tweet. Chance also took the time to publicly extend an open offer to Bruno Mars for a collaboration, after learning of Mars' desire to collaborate during a Twitter fan Q&A. The Chicago rapper retweeted Bruno's tweet and responded "Let's make it happen I already got choreo ideas."
Chance The Rapper has worked with a wide range of artists with surprisingly different sounds to his music, with Future featuring on his track "Smoke Break" to Jay Electronica on the gospel remake of "How Great", both appearing on his latest album Coloring Book. Mayer himself has long had a reputation for working amongst artists from all backgrounds, having previously worked with Kanye West on their collaboration "Bittersweet," and lending his guitar skills to Jay-Z at Madison Square Garden.
Take a peek at the interaction below. Earlier this weekend, Chance The Rapper and Brother Taylor Bennett dropped the unreleased track "Gimmie a Call."
— Lil Chano From 79th (@chancetherapper) 19 August 2017
CO-SIGNED

— John Mayer (@JohnMayer) 19 August 2017
Wait wtf. I just retweeted a gem off your page only to find out you rocking with the kid?!? Let's make it happen I already got choreo ideas https://t.co/nnKhCYRtYQ

— Lil Chano From 79th (@chancetherapper) 20 August 2017