These Are The Week's 10 Best New Tracks: Frank Ocean, Migos, A$AP Mob and More
Hot songs from the second week of August.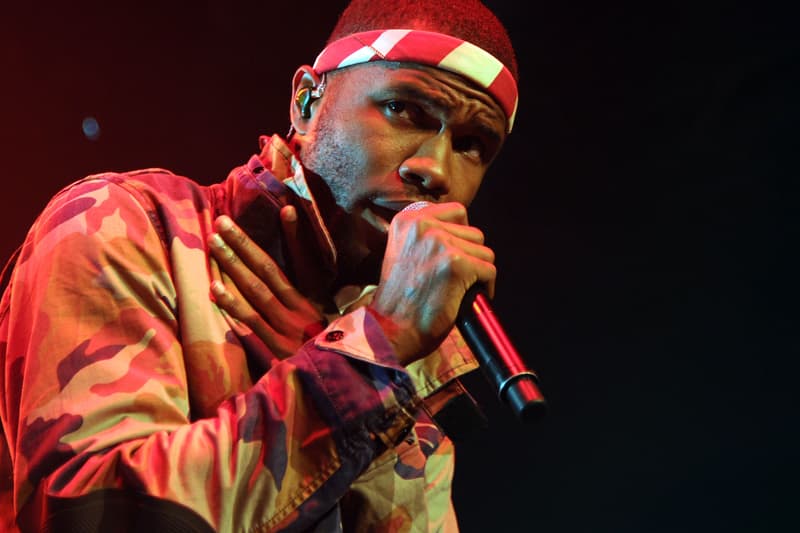 As the second week of August comes to an end, we take a look back at some of the best releases from the mid-point of the month. The past few weeks have seen the busy festival season dominate the headlines, but all-in-all, it was still an impressive, well-rounded week of music. We saw new releases coming out of Flying Lotus' camp, some new Frank Ocean, and even notable SoundCloud releases from Uno the Activist, Smokepurpp and more. Check them all out below.
Frank Ocean Covers Jackson 5's "Never Can Say Goodbye"
Frank Ocean took over Sweden last night where he performed live at the annual Way Out West festival in Gothenburg. The R&B star performed a cover of Jackson 5's 1987 classic, "Never Can Say Goodbye." Peep the fan-captured footage below.
A$AP Ferg and Migos took us on an upbeat ride as they payed homage to JT Money's "Who Dat" track from 1999. Check out the track below.
He's been on hiatus for most of 2017, but Los Angeles' own Sunni Colón has now made his way to release a new track. The Kaytranada-produced "Little Things" is much in the vein of what we've come to expect from the singer, blending smooth vocals with a bouncy, mid-tempo beat. There's no word on whether this track is part of an upcoming project or not but, for now, it's listed on Colón's Soundcloud as a "summer single." Stream below.
Iglooghost- "Bug Thief"
Brainfeeder continues to bring exciting, fresh new talent to the table. Following his musical debut two years ago with the release of his Chinese Nu Year EP, young up-and-comer Iglooghost has revealed plans for his debut album for Flying Lotus' acclaimed imprint. Check out the first single below.
Smokepurpp – "countdismoneydoe"
With his new album DEADSTAR on the way, the South Florida native continues his onslaught of bangers. Stream below.
Kevin Abstract and his team appear to be working overtime this summer. This latest video takes inspiration from Spike Jonze, 90's Nickelodeon & the Chronicle and follows them around their LA neighborhood, with cameos from what appears to be Sesame Street characters. Saturation II is due out later this year — stream the latest below.
Lil Durk and Lil Reese have reunited for their joint EP Supa Vultures. The Chicago drill rappers's new project includes six tracks laced with 808′s and melodic harmonies the style is known for. Most of the album effectively tackles issues of living a gritty street life in the Windy City and the consequences of such. This EP follows Lil Durk's Love Songs For The Streets project and new single "Homie Bitch."
Listen to the stream for Durk and Reese's Supa Vultures below.
Atlanta rapper-singer Nessly joined forces with buzzing up-and-coming Toronto artist KILLY earlier this week. Released by 88Rising and exclusively premiered on HYPEBEAST, the song finds both artists singing catchy melodies over a hard-hitting instrumental. Stream below.
Labelled as two of the rawest artists in the industry right now, the chemistry on the track is undeniably exceptional.The pair have collaborated before on tracks such as "IDK," "Stand Back" and "Bet On it." This year, both artists landed platinum singles with PnB receiving his first one on the track "Selfish" and A Boogie Wit Da Hoodie scoring one on Kodak Black-assisted "Drowning." Check it below.
24hrs continues to flood the market with incredible new releaes. Fresh off last month's double dose, the Private Club affiliate returns with a new collaboration for the SoundCloud underground by connecting with fellow new-school up-and-comer Uno the Activist on "Tats on Face." Stream below.
Be sure to check out our previous music roundups for the best drops of weeks past.