Best New Tracks: Nicki Minaj, OMB Peezy, Bas, Childish Major, Tirzah & More
New bangers for your weekend.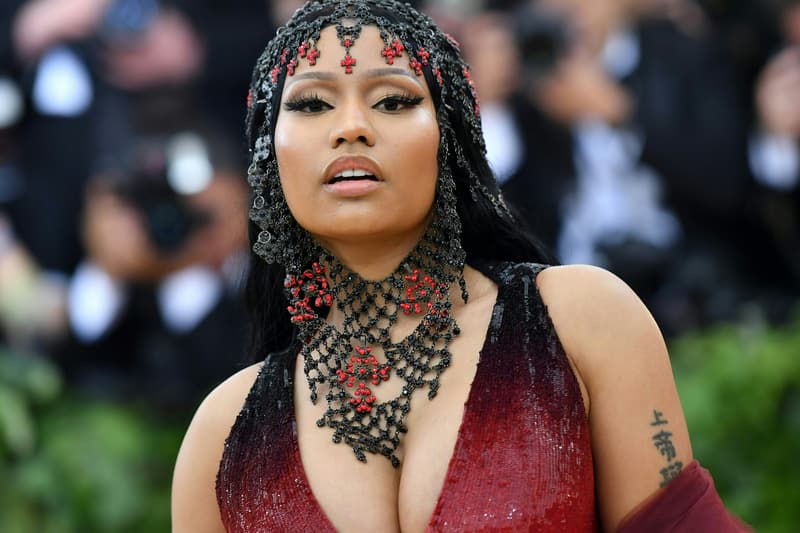 August is already almost half way done, and it's time for a look at this week's best new musical offerings. Notably, this week saw the return of Nicki Minaj, as she released her highly-anticipated album, Queen. After a few delays, the YMCMB artist released the album at noon today and it was well worth the weight.
There were a ton of artists making their debuts also, with OMB Peezy and Tirzah dropping their full-length projects. Dreamville's Bas released one of the best videos of the year, Childish Major is one of Atlanta's most talented artists and Jessie Reyes took a big leap in her career and shared her first Spanish single. Chicago is also represented well with The O'My's and Saba combining for a new soulful record plus Joey Purp makes his return with a new single off his upcoming project.
Check out this week's best new releases below.
Nicki Minaj - Queen
The Queen of the Barbz is back, releasing her highly-anticipated fourth full-length album. Queen features Eminem, Labrinth, Lil Wayne, Ariana Grande, The Weeknd, Swae Lee, Future and Foxy Brown with production from Murda Beatz, Zaytoven, Metro Boomin, Mike WiLL Made-It, and Boi-1da, among others. The internet is buzzing over "Barbie Dreams" — a flip of Notorious B.I.G.'s "Just Playing (Dreams)" — which is also an update of the similarly-titled track "Dreams" that Nicki released in 2007. On the new song, Nicki targets several rappers with playful bars, including Meek Mill, Drake, Desiigner, Young Thug, DJ Khaled, and more. She also stated that she may update the album, which includes adding a new Future verse.
Bas featuring A$AP Ferg - Boca Ranton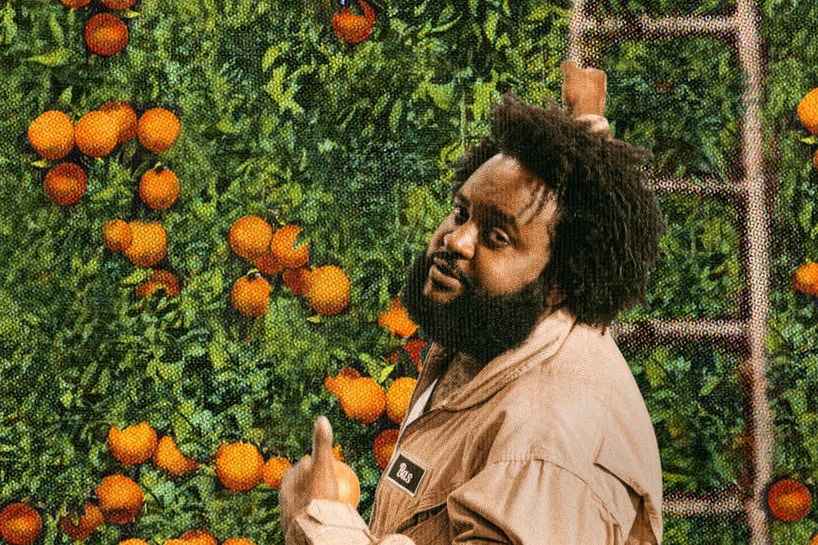 Dreamville/Interscope
Dreamville's secret weapon, Bas, is back with a colorful new video for his single "Boca Raton" featuring A$AP Ferg. The video for the track, which is off his new project Milky Way that's due out on August 24, shows off Bas' comedic side. Couple that with the infectious bounce that the record has, Bas is going to have a big year.
OMB Peezy – Loyalty Over Love
OMB Peezy's debut full-length mixtape is finally here and its his best project to date. The 12-song LP from the Alabama-bred rapper features guest appearances from DTB, Mozzy, TK Kravitz, Paper Lovee and OMB Iceberg plus production from Dubba-AA, Drumdummie, Ear Drummers, Dave-O, TNT and Helluva. Ever since catching the eye of E-40 and signing to Sick Wid It Records, OMB has been one of the most consistent new rappers in recent years. Loyalty Over Love will surely take him to the next level.
Childish Major -"Know Nothing"
Childish Major is one of the most talented artists in Atlanta. Last year, he released Woo$ah, a stellar project that showed his versatility and skill level. "Know Nothing," his latest offering for 2018, builds on his momentum. From songwriting, to melodies, to producing, Major has all the tools to be a household name.
Tirzah - Devotion
Who doesn't enjoy a good love song? Tirzah drops Devotion, one of the highly-anticipated debuts of the second half of 2018. It's been five years since Tirzah released I'm Not Dancing, her debut EP, but with Devotion, she scores one of the top albums of the year. Her words cut deep and Levi provides excellent production. This is a must-listen album for beyond just this weekend.
Joey Purp – "March 12th"
Two years ago, Chicago rapper Joey Purp released his excellent solo mixtape iiiDrops. Today, he's back with a new single titled "March 12th." Produced by Don Robb, the introspective track shows off Joey's personality and strong delivery. This looks like a tease for a new project that should be dropping soon, according to Fake Shore Drive.
The O'My's featuring Saba -"Puddles "
The Chicago-based soul outfit The O'My's announce the release date for their forthcoming album Tomorrow, and drop A new track titled "Puddles" featuring Saba. "Puddles" is produced by Peter CottonTale and tackles lost relationships. Lush, rich, soulful, "Puddles" is an excellent appetizer to the LP, which drops September 7 via Haight Brand.
Jessie Reyez -"SOLA"
Dropping her first Spanish release, Jessie Reyez is having a special year. She teased "SOLA" earlier this week and issue a statement about how nervous she is to release a song entirely in Spanish. Reyez posted a heartfelt message about the process of writing in Spanish on Instagram. "Some people don't know but Spanish is my first language. Since my schooling was in Canada, my brain has always been kinda mixed up when I write because of it (among other reasons lol). I've always felt like I have two hearts and two voices…triple the amount of anxiety. I'm nervous as hell." "SOLA" is beautiful, refreshing and Jessie Reyez is quickly becoming a star.