A 'Pokémon' Episode Won't Air in U.S. Due to Usage of Blackface
The first unaired episode in the states since 2002.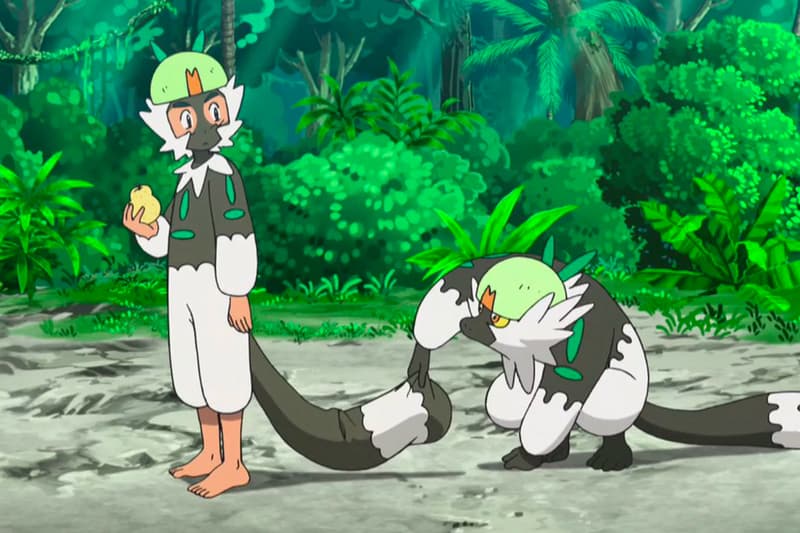 Disney XD has decided to not air an upcoming episode of Pokèmon Sun and Moon for its depiction of a character seemingly wearing blackface. It is the first unaired episode in the states since 2002 which was slated to arrive on July 16.
The 64th episode of the series entitled "Touchdown of Friendship!!" in Japanese, shows protagonist Ash Ketchum dressing like the Pokèmon Passimian in an attempt to protect and support a local tribe of them. However, his passion leads him to walk on all fours and wear a Passimian costume that also includes his face being painted black.
This isn't the first time Pokémon has dealt with blackface controversy, as the original series featured Jynx in its 250th episode. Jynx's design features an entirely black face and a physical appearance that's inspired by offensive African-American caricatures. She has been colored purple in all her incarnations following, but her original appearance in the anime remains unchanged, thus never re-airing.
In other entertainment news, Joaquin Phoenix is officially playing The Joker.
So it looks like TPCi is skipping the Passimian episode…and I can uh….understand why pic.twitter.com/RnwPai1FaN

— JPRPokeTrainer98 (@JPRPT98) 2018年7月4日