Jay-Z & DJ Green Lantern - Creative Control (Mixtape)
jayz-green-lantern-creative-control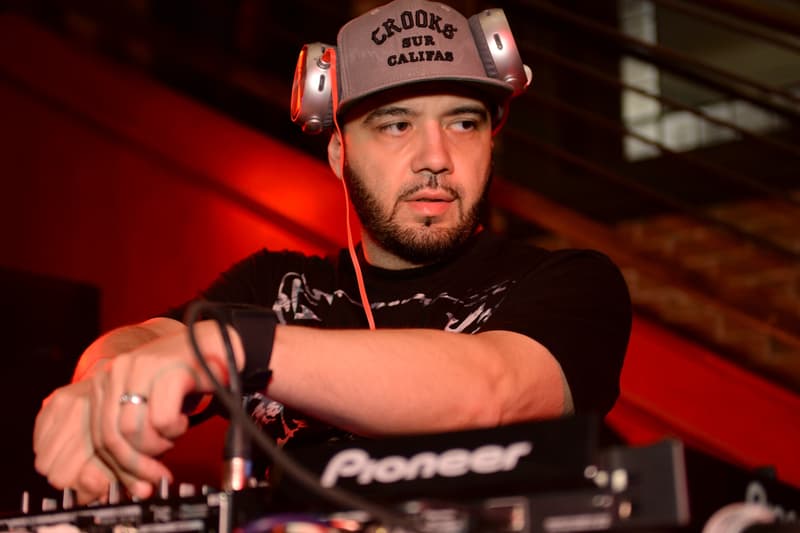 Here comes the previously announced Creative Control-mixtape by Jay-Z and DJ Green Lantern. The project results as a compilation of Green-infused mixes of known Jigga-hits as well as of production work by GL. You can purchase your copy here or download it on Mixfeed.
Before it was the mighty Neil Armstrong, DJ Green Lantern infamously toured with Jigga Man as his #1 on the 1's and 2's. In fact, around the time of his 2006 album "KINGDOM COME" Green & Jay had intended to drop 'Presidential Invasion' — a promotional mixtape created while the two were touring Africa and promoting Jay's "The Diary of Jay-Z: Water for Life" conquest to aid African countries in the pursuit of clean water. That mixtape never materialized, and the hip-hop world was left waiting for that elusive Hova v. Evil Genius collaboration.

Four years later — with the summer of 2010 as the backdrop, and Jay-Z's Roc Nation label and DJ Green Lantern's Team Invasion as the suppliers — S. Carter takes it to the next level with a new kind of CREATIVE CONTROL. Green and Jay do the damn thing and drop this official new mixtape masterpiece, complete with trademark GL production, remixes, live appearances and never-before-heard music.
You can find the tracklist after the jump.

1. Intro
2. Advantage Carter (Prod. By Green Lantern)
3. Welcome 2 Atlanta V103 Feat. Young Jeezy & DJ Greg Street
4. Jay's Back ASAP
5. Live In London
6. Green Magic
7. Brooklyn Sound Boy
8. Child Abuse (Prod. By Green Lantern)
9. Jay-Z Speaks On Green Lantern
10. Flashy Life
11. Got Me On My Shit (Prod. By Green Lantern)
12. Pimp Stroll (Prod. By Green Lantern) Feat. Lil' Wayne & Dante Hawkins
13. Conspiracy Theory Freestyle
14. Sweet (Prod. By Green Lantern)
15. Only 1 Hov Accapella
16. Can't Knock Da Hustle (Green Mix)
17. Good Old Days (Green Mix) Feat. 2Pac & Styles P
18. Wishing On A Star (Green Mix) Feat. 50 Cent, Freeway & N.O.R.E.
19. Who You With (Green Mix)
20. H.O.V.A. (Green Mix)
21. My Nigga Jigga (Green Mix)
22. Stuck In This Life (Green Mix)
23. This Shit Right Here (Live @ American Gangster Tour)
24. Dirt Off Ya Shoulder (Crunk Mix) Feat. 50 Cent
25. Invasion Interlude
26. Home Of 9/11 (Prod. By Green Lantern) Feat. Cam'ron & Juelz Santana
27. Life Of Party (Prod. By Green Lantern)
28. Jay-Z Speaks w/ Green Lantern & Greg Street
29. Heart Of The City Feat. Dante Hawkins (Live From Dublin)
30. Beautiful Hustle Feat. 2Pac & Mary J. Blige
31. Fronting (Green Mix) Feat. Loyd Banks, Rah Digga & Memphis Bleek
32. Top Down (Prod. By Green Lantern) – Memphis Bleek
33. Barack Obama Speaks On Hip Hop
34. Lick A Shot (Yes We Can)
35. We Run This Feat. Lil' Wayne & Rihanna
36. Marcy & They Shooting (Live In London) Feat. Nas (Bonus)