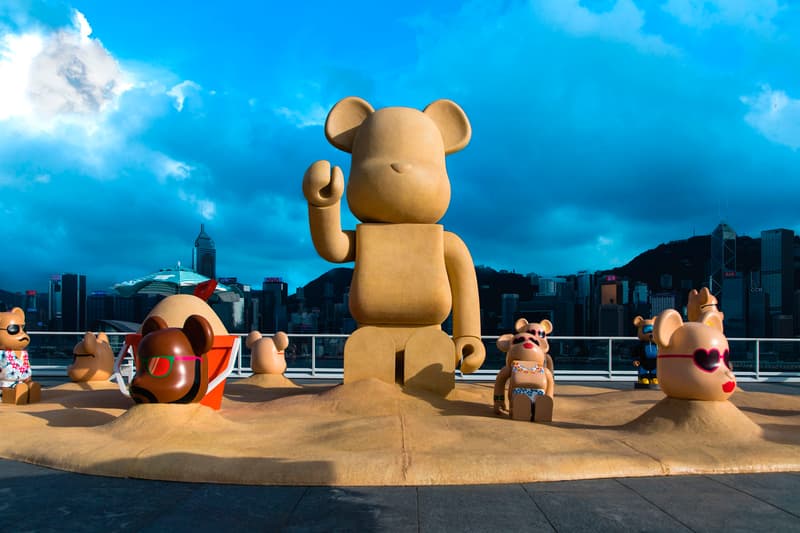 1 of 10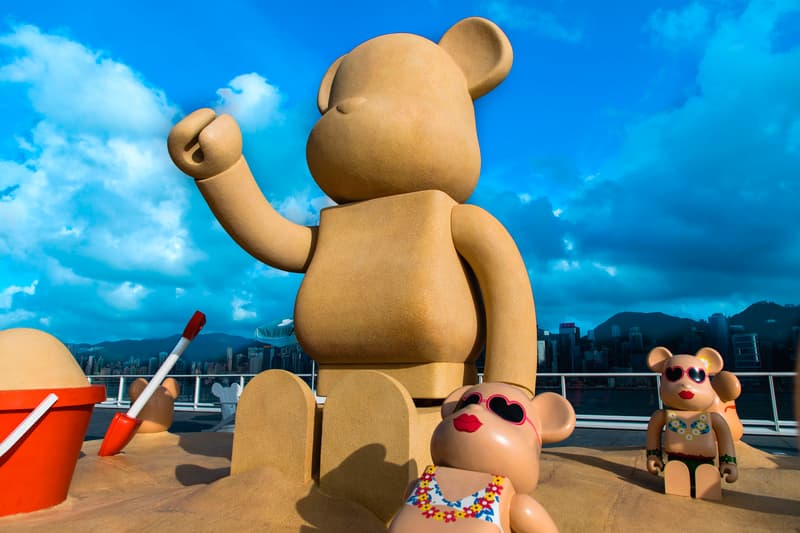 2 of 10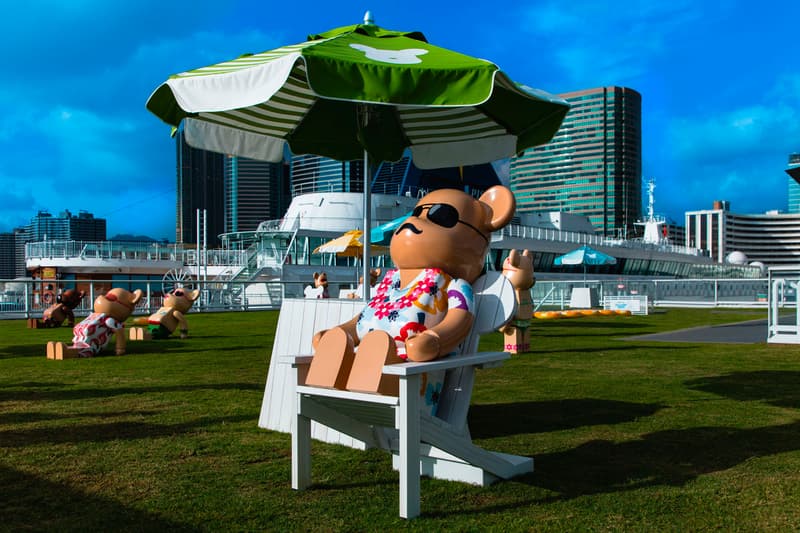 3 of 10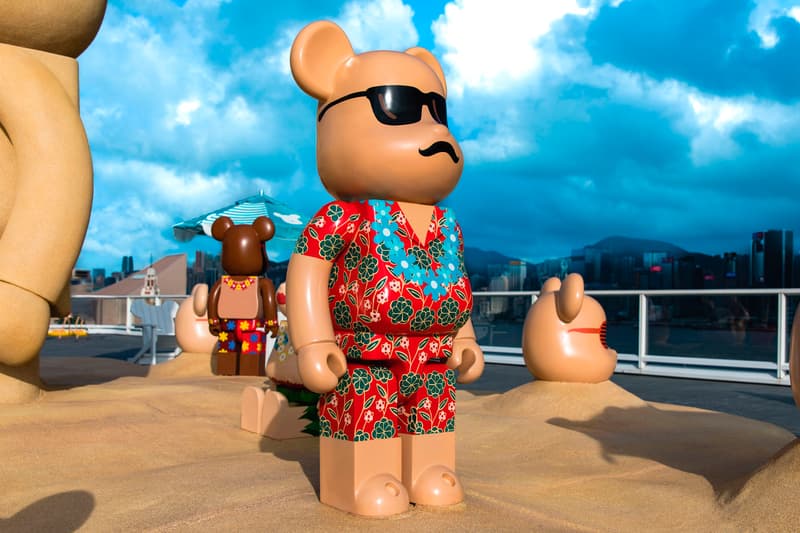 4 of 10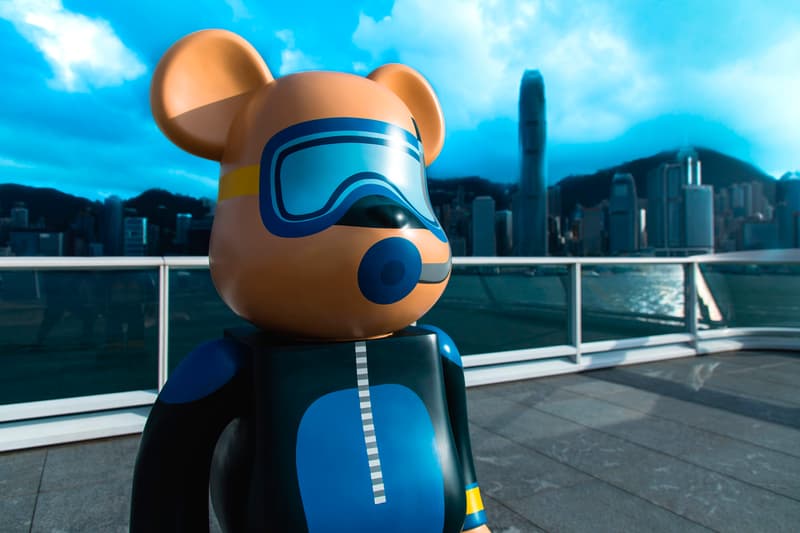 5 of 10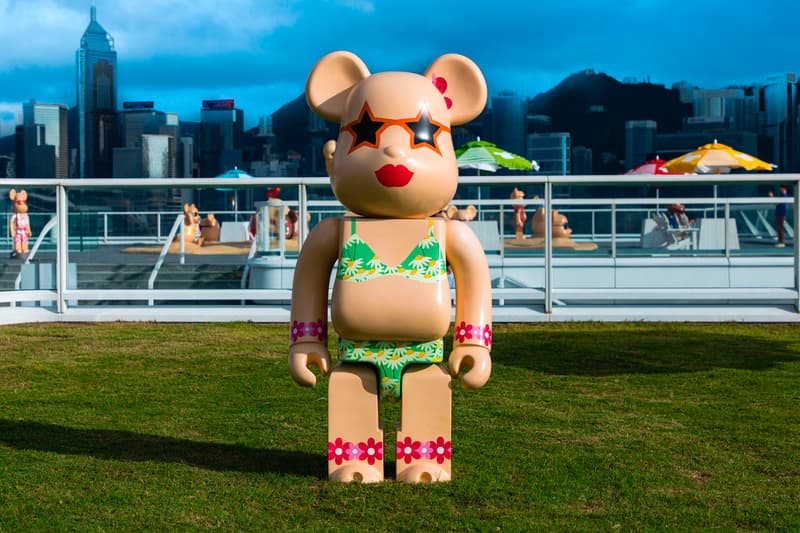 6 of 10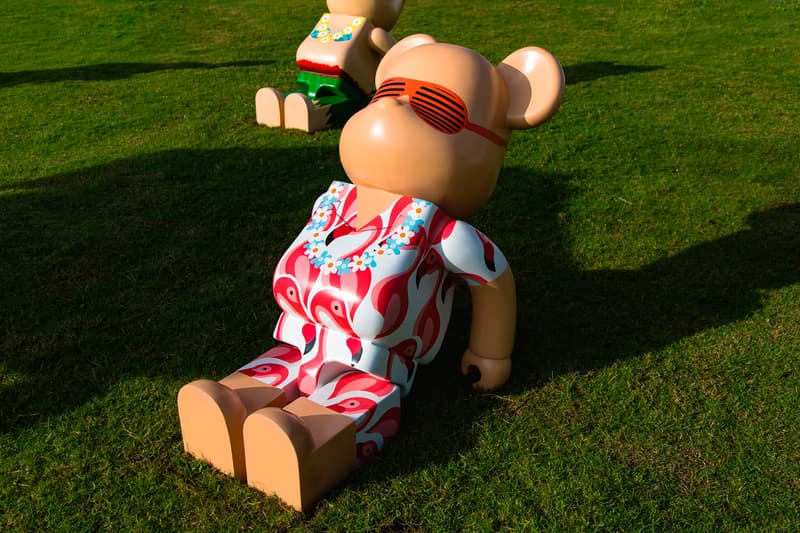 7 of 10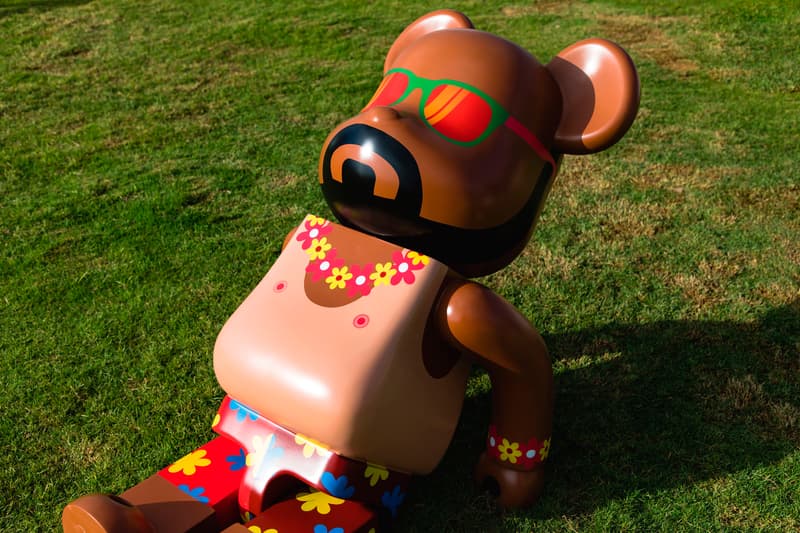 8 of 10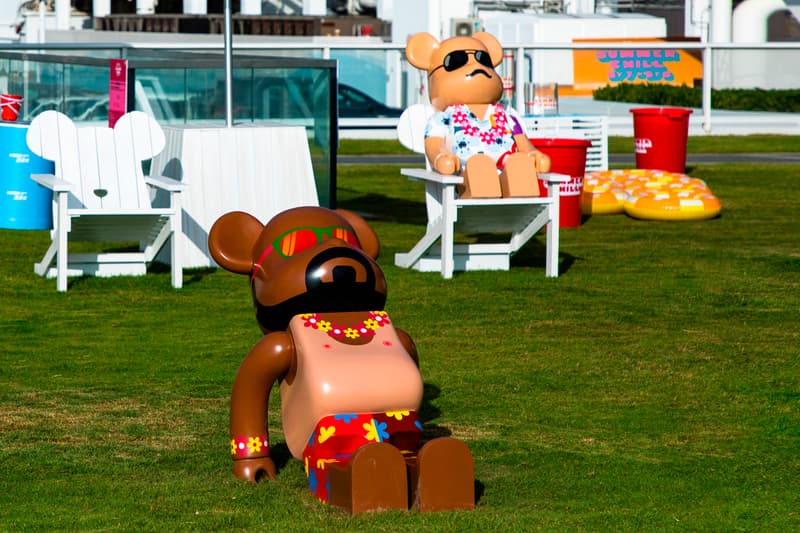 9 of 10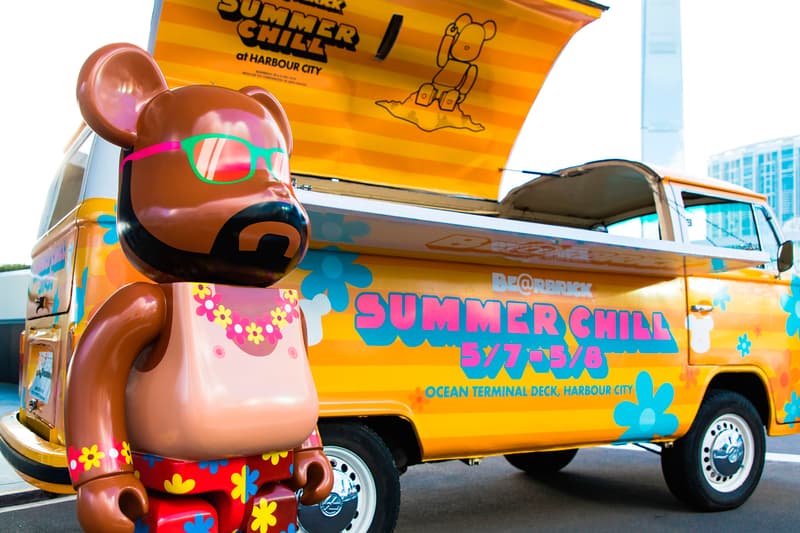 10 of 10
Harbour City's "BE@RBRICK SUMMER CHILL" Welcomes a Sky High 7000%
Overlooking Hong Kong's Victoria Harbour.
---
Amidst the summer heat, Hong Kong's Harbour City is shining a light on one of streetwear's favorite collectibles: Medicom Toy's BE@RBRICK.
As part of its "SUMMER CHILL" event, over 30 BE@RBRICKs dressed in eight different summer looks will be on display, including a jaw-dropping 7000% (spanning at 4.9-meters-tall) "Sand Sculpture" BE@RBRICK which overlooks the beautiful Victoria Harbour and an 8000% (5.6-meters-tall) "Sunbathing" BE@RBRICK. Throughout the beach party-themed decor, various other 2000% and 3000% BE@RBRICKs dressed in scuba gear, bikinis, and Hawaiian print outfits can be spotted, either sitting on BE@RBRICK-shaped chairs, laying in the sun, or overlooking Kong Kong's skyline. A playful take on the collectable toy also sees 4000% BE@BRICK heads peeking out from the sand.
Along with the BE@RBRICKs on display, an array of water games will also be available for guests to play with a chance of winning a T-shirt and a set of exclusive, not for sale stickers. Guests will also have the opportunity to purchase special limited-edition BE@RBRICK items such as a beach towel, swim ring and jumbo ice pop mold. Freshly-squeezed juices designed by BE@RBRICK, as well as iSee iSee ice pops, will help to keep guests cooled down while they take in all the sights. Take a closer look at Harbour City's "BE@RBRICK SUMMER CHILL" in the photoset above.
For those in town, the event will run from July 5 until August 5.
Harbour City Summer Party "BE@RBRICK SUMMER CHILL"
Harbour City Ocean Terminal Deck,
3-27 Canton Road,
Tsim Sha Tsui, Kowloon,
Hong Kong
Time: 10 a.m. to 8 p.m.