sulvam SS19 Is Raw-Hemmed & Genderless
Yohji Yamamoto's former pattern cutter debuts in Paris.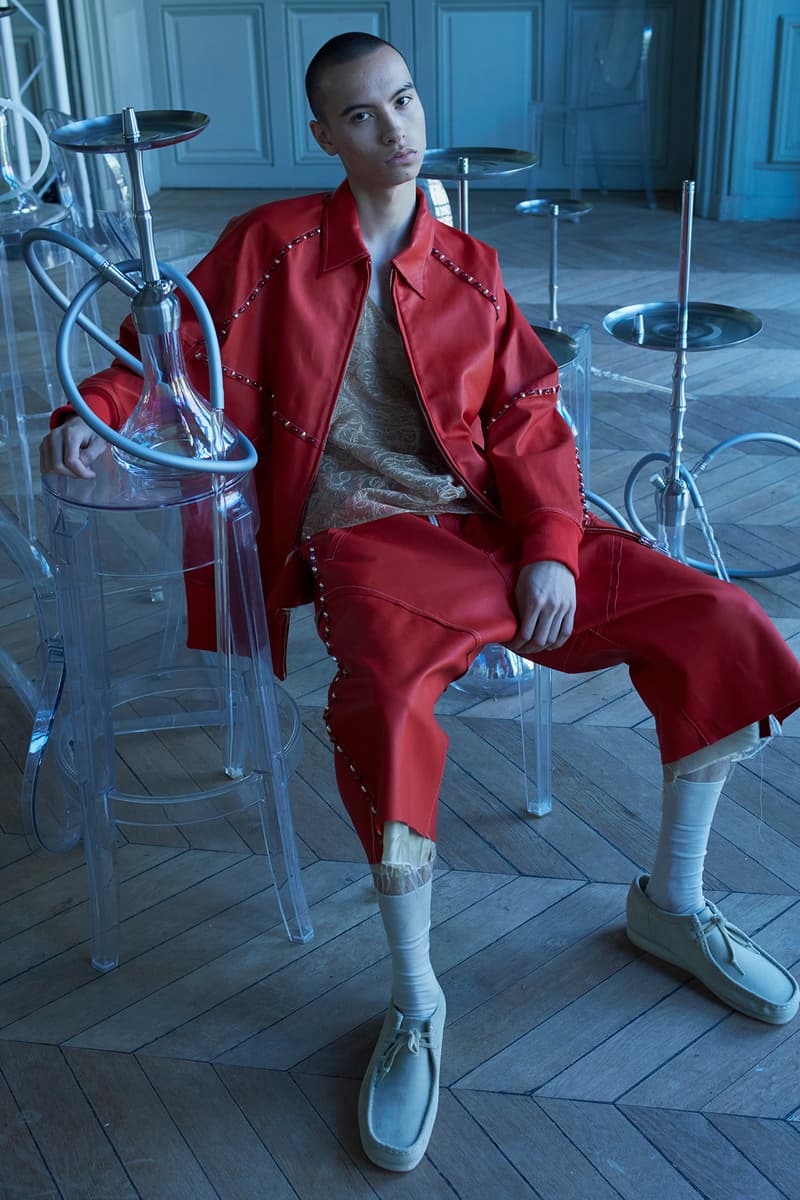 1 of 26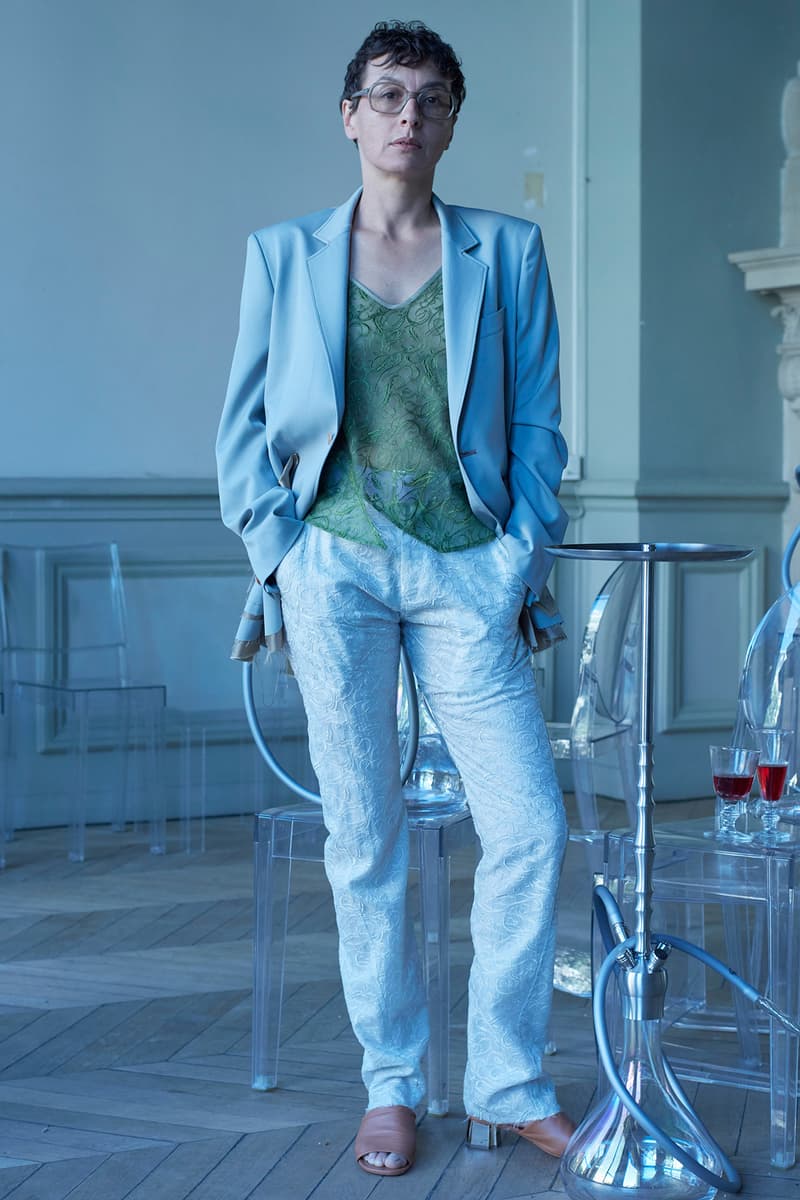 2 of 26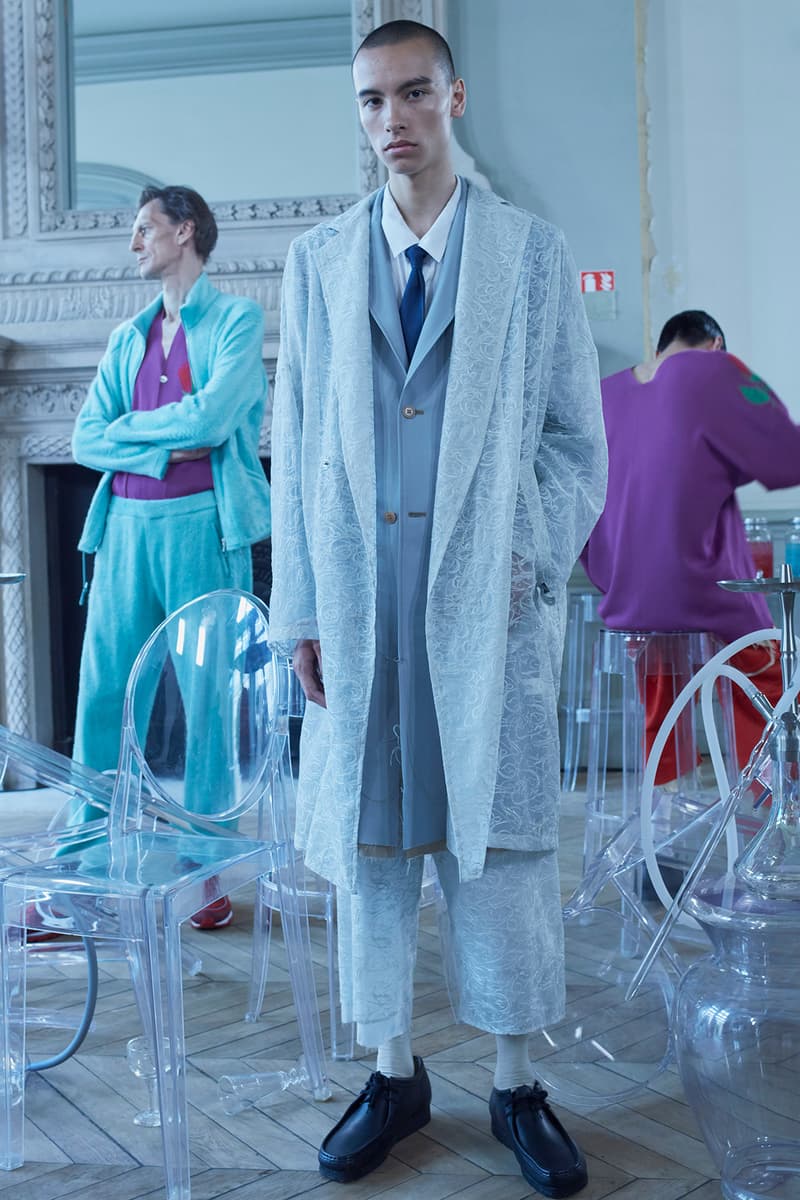 3 of 26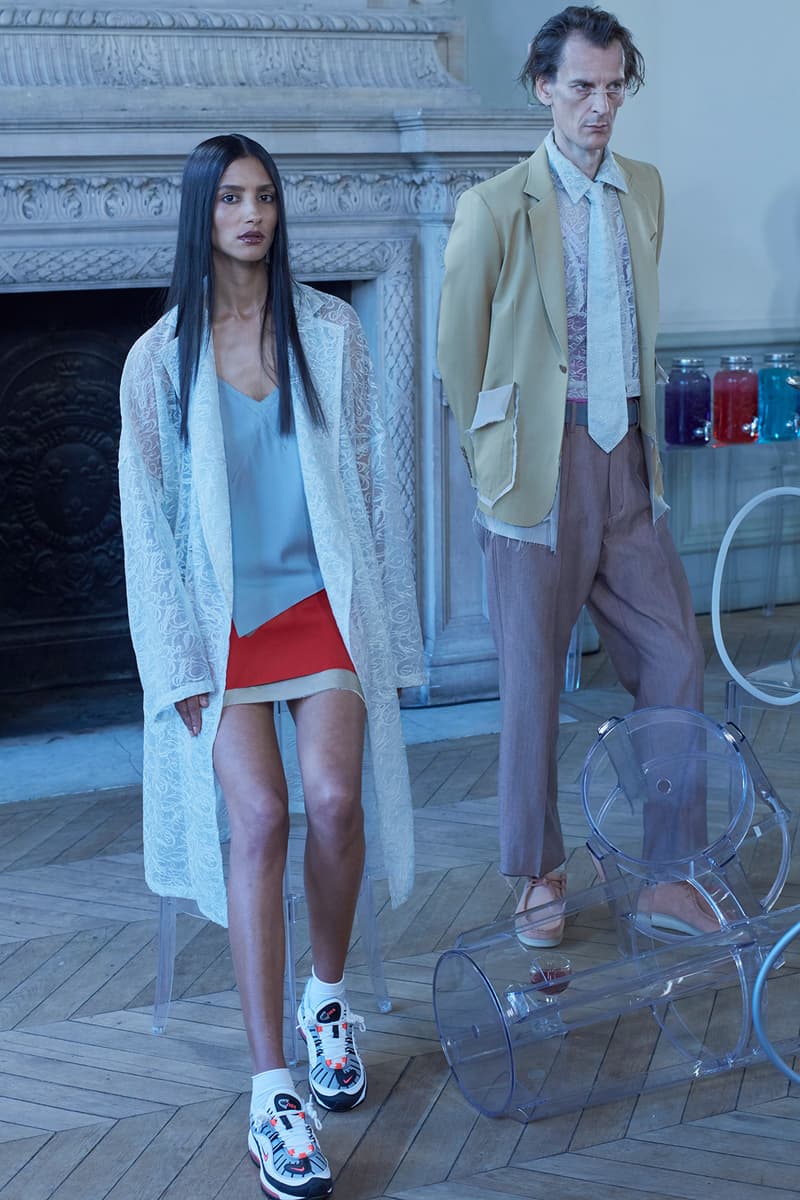 4 of 26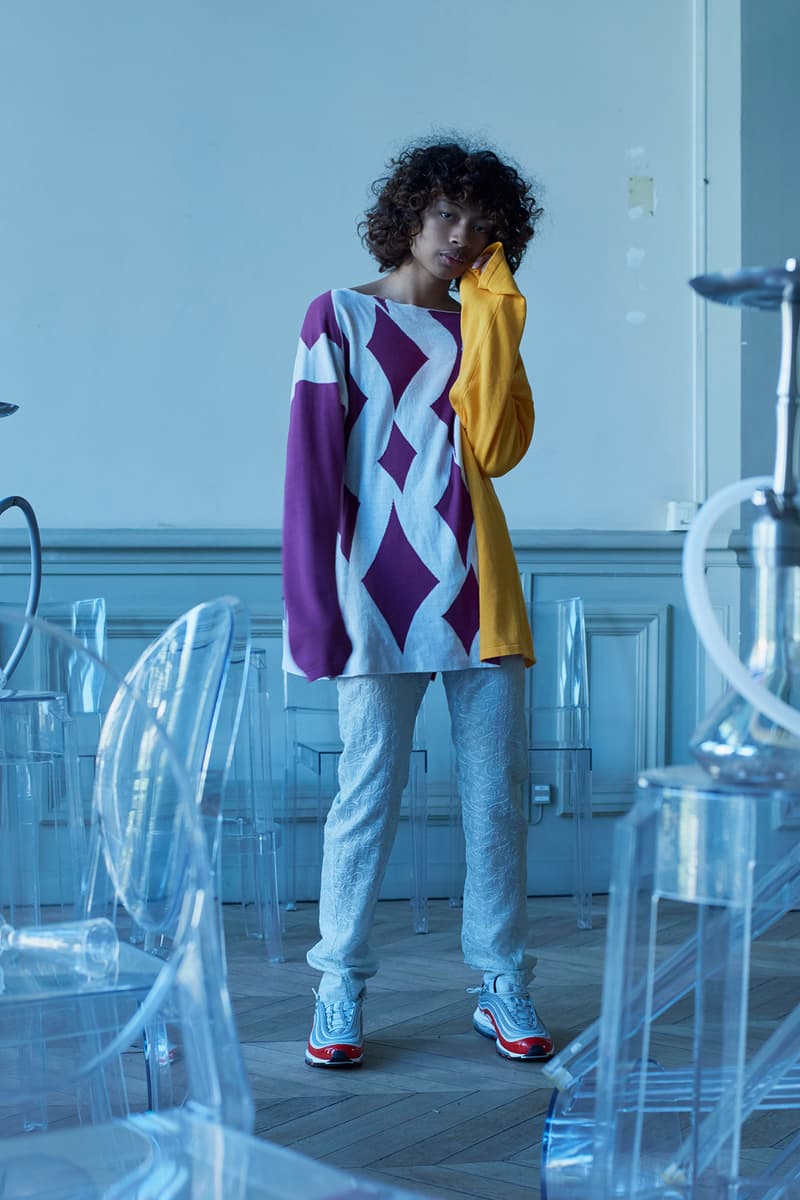 5 of 26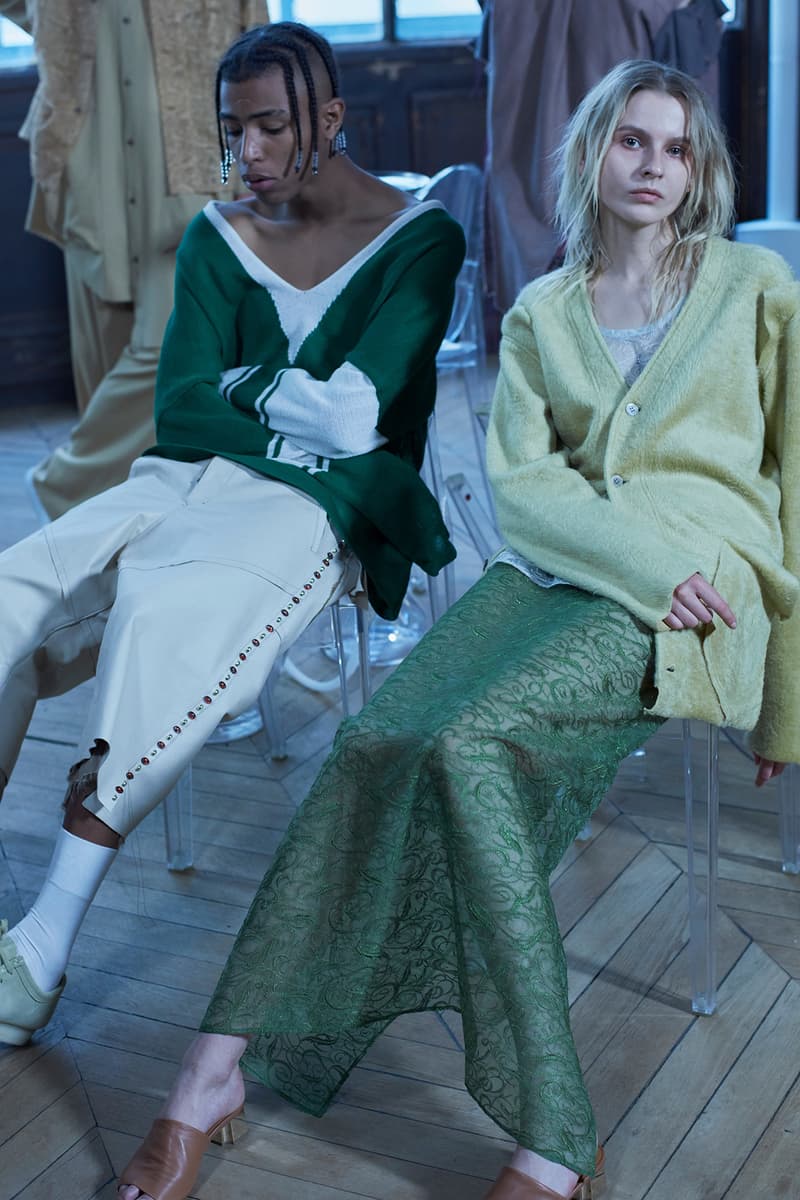 6 of 26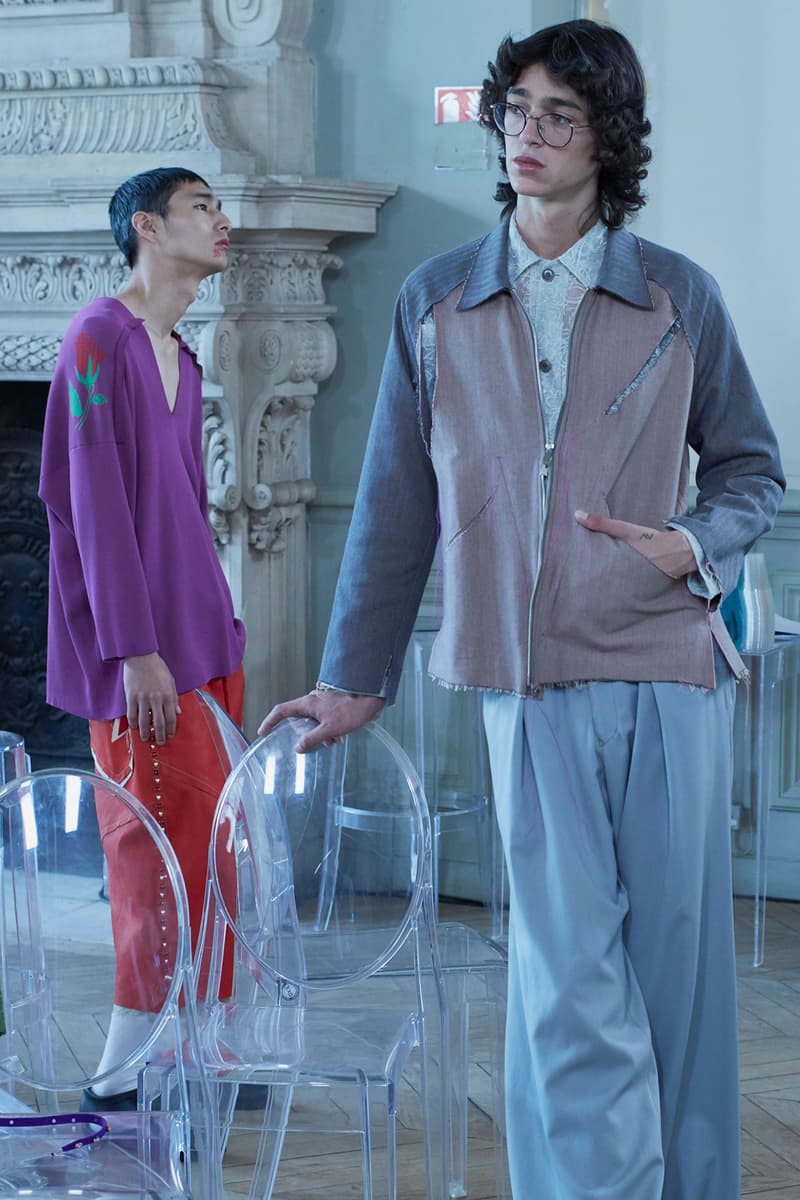 7 of 26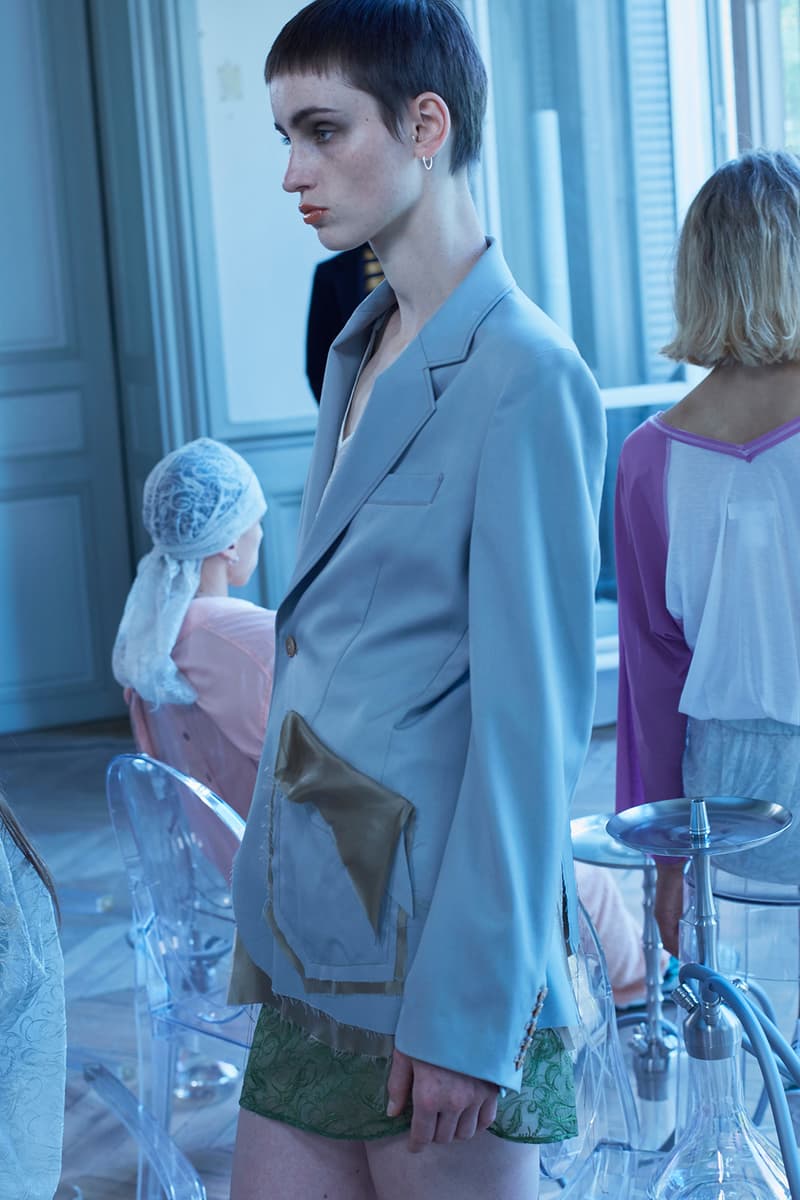 8 of 26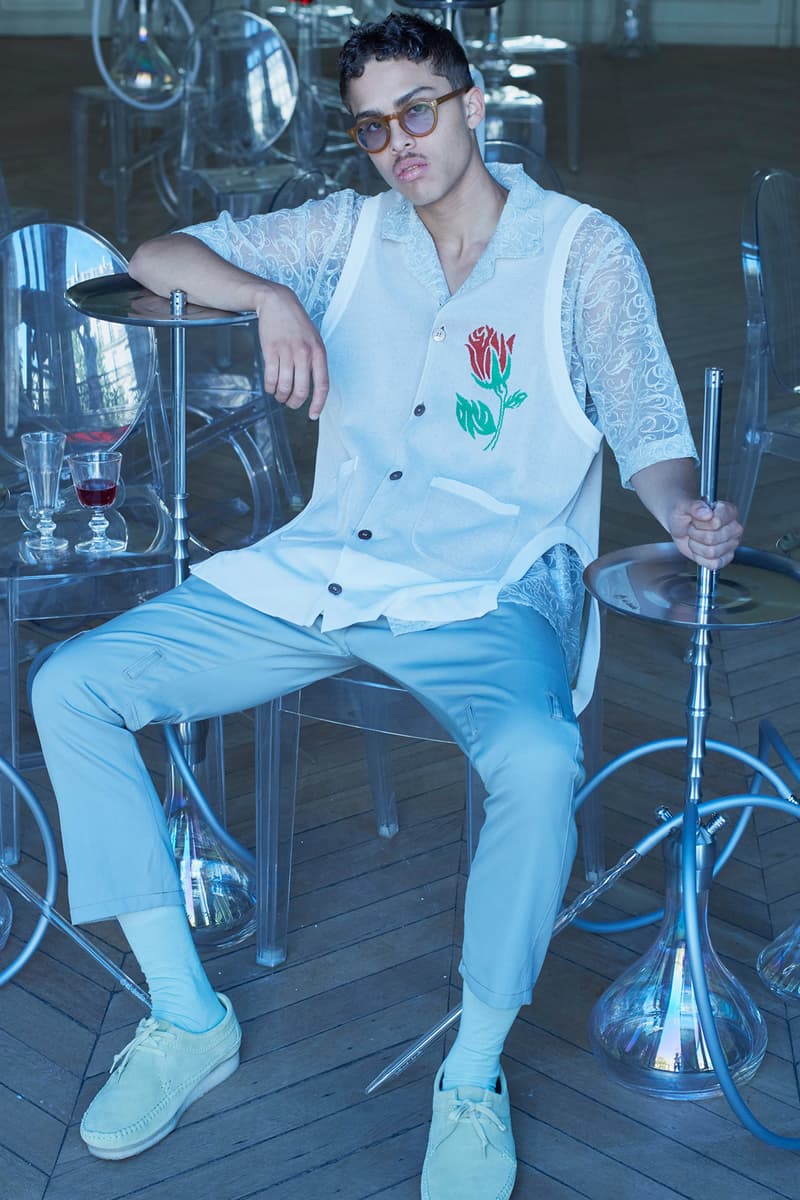 9 of 26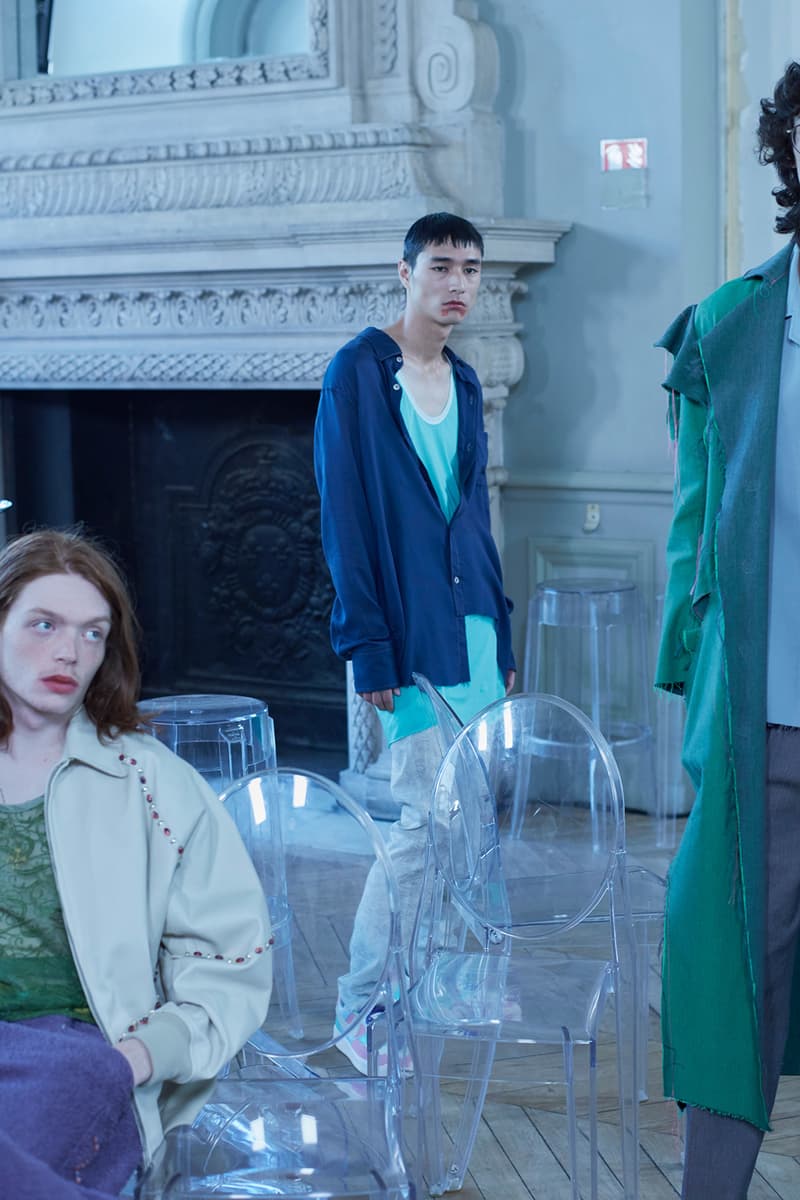 10 of 26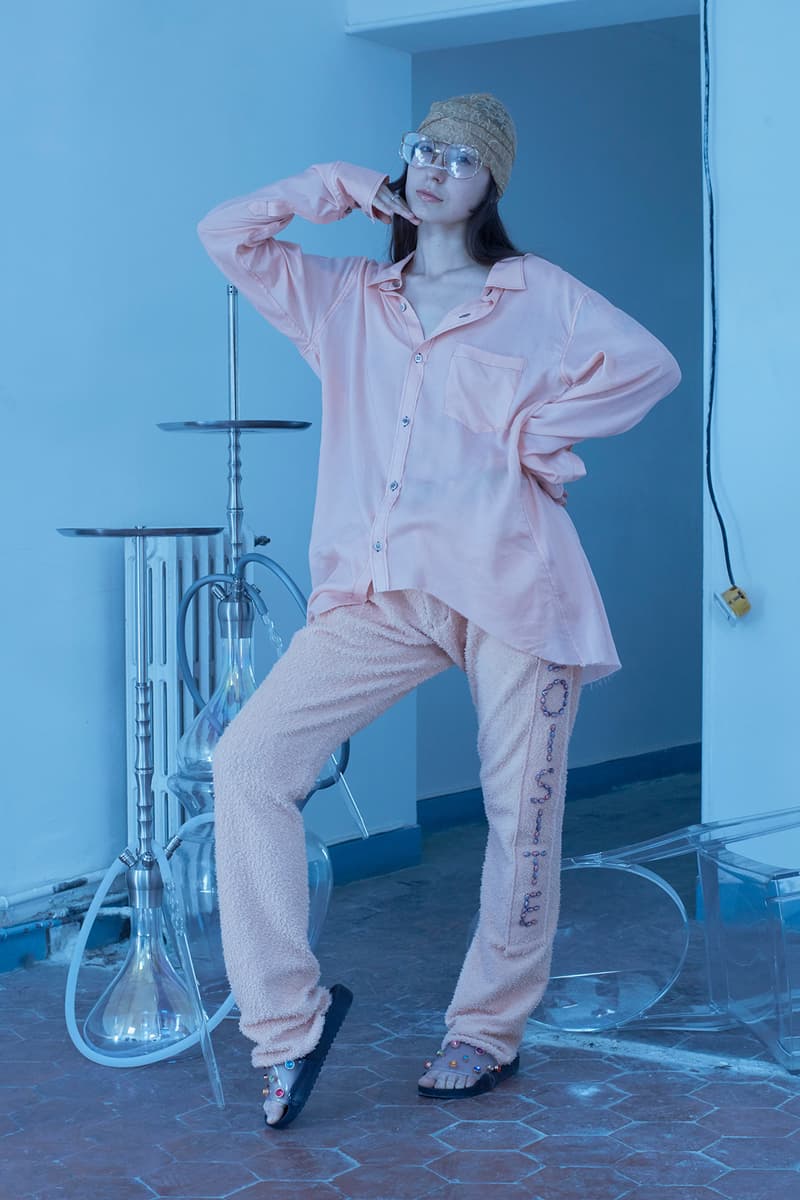 11 of 26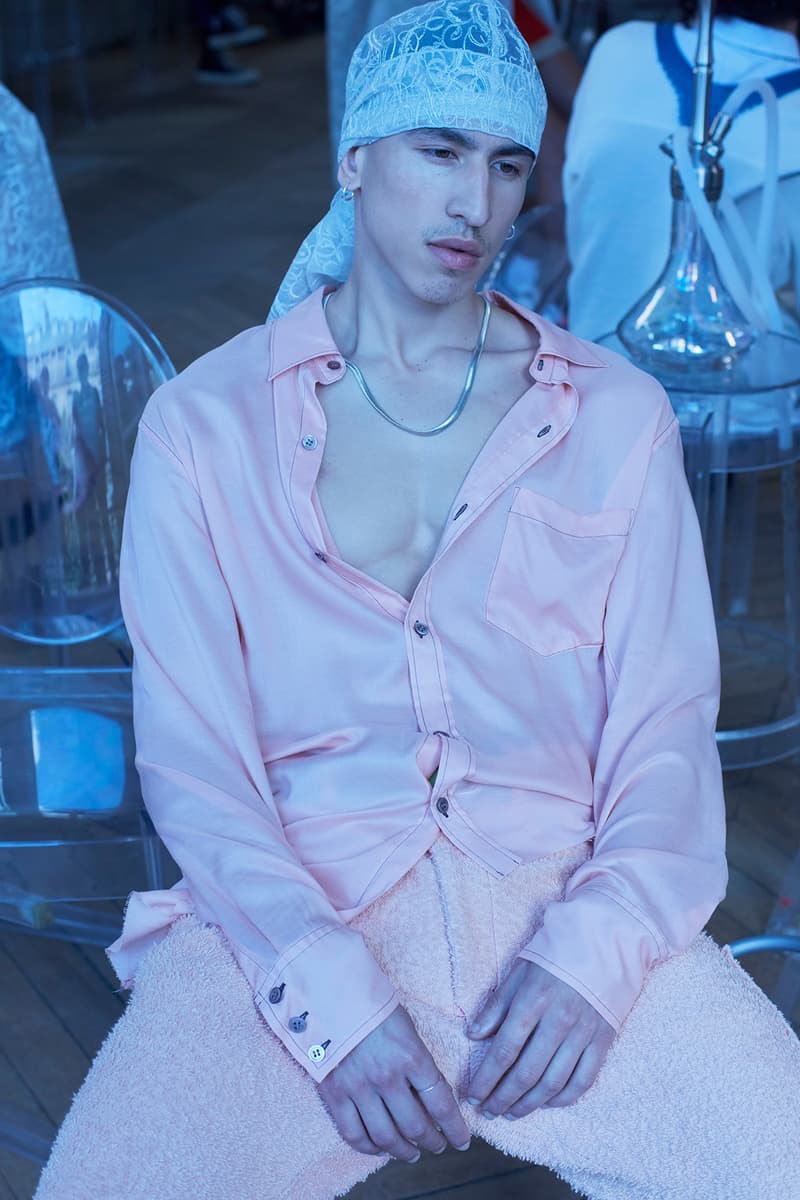 12 of 26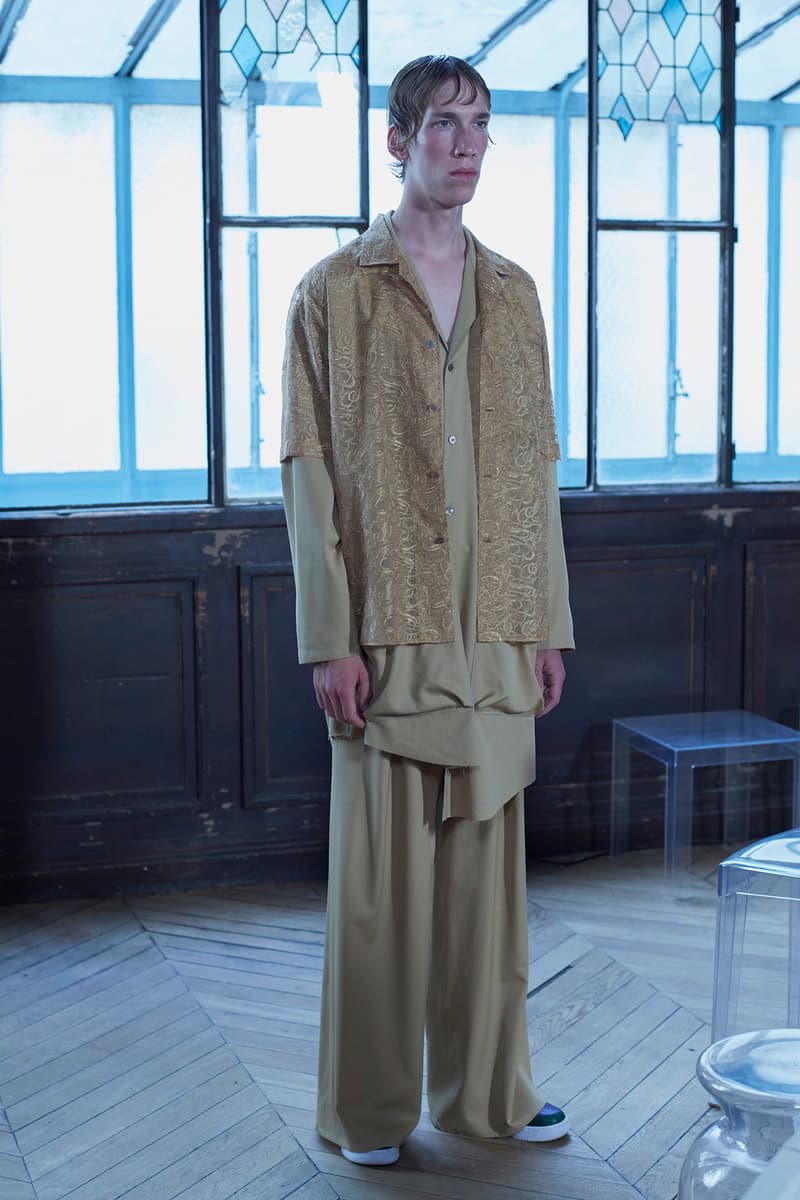 13 of 26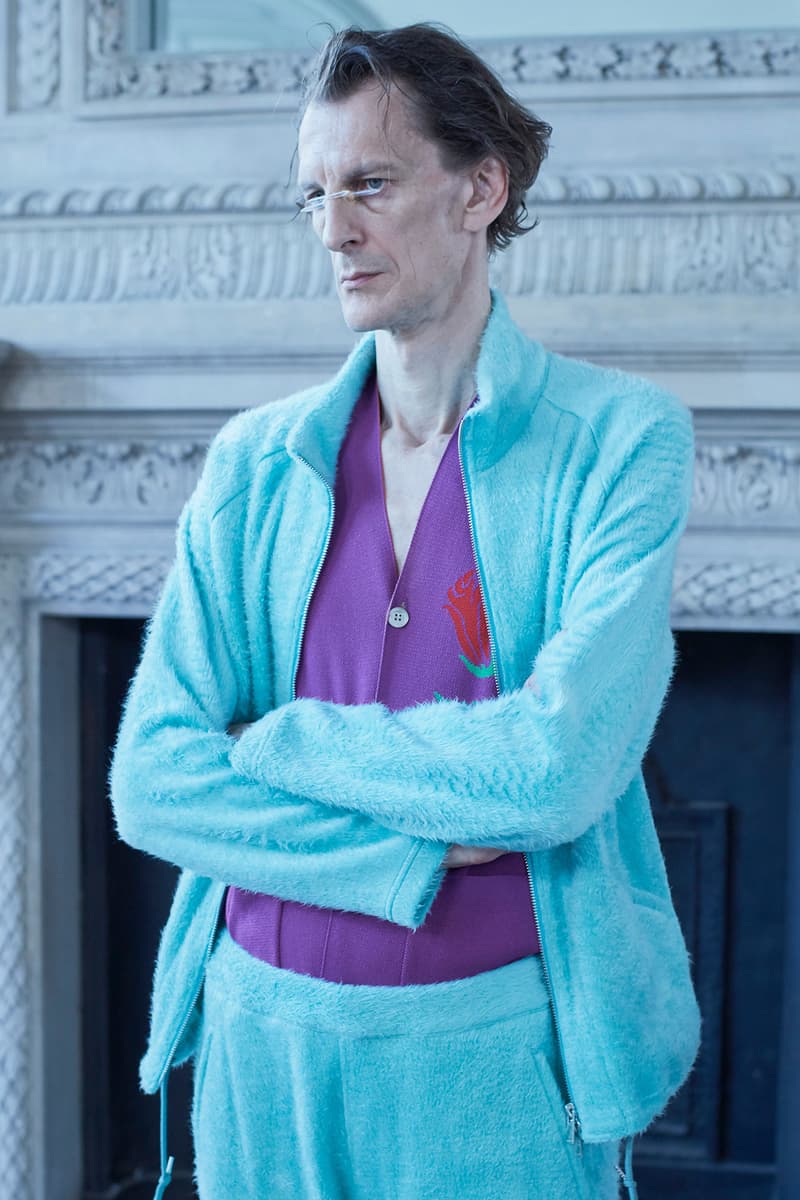 14 of 26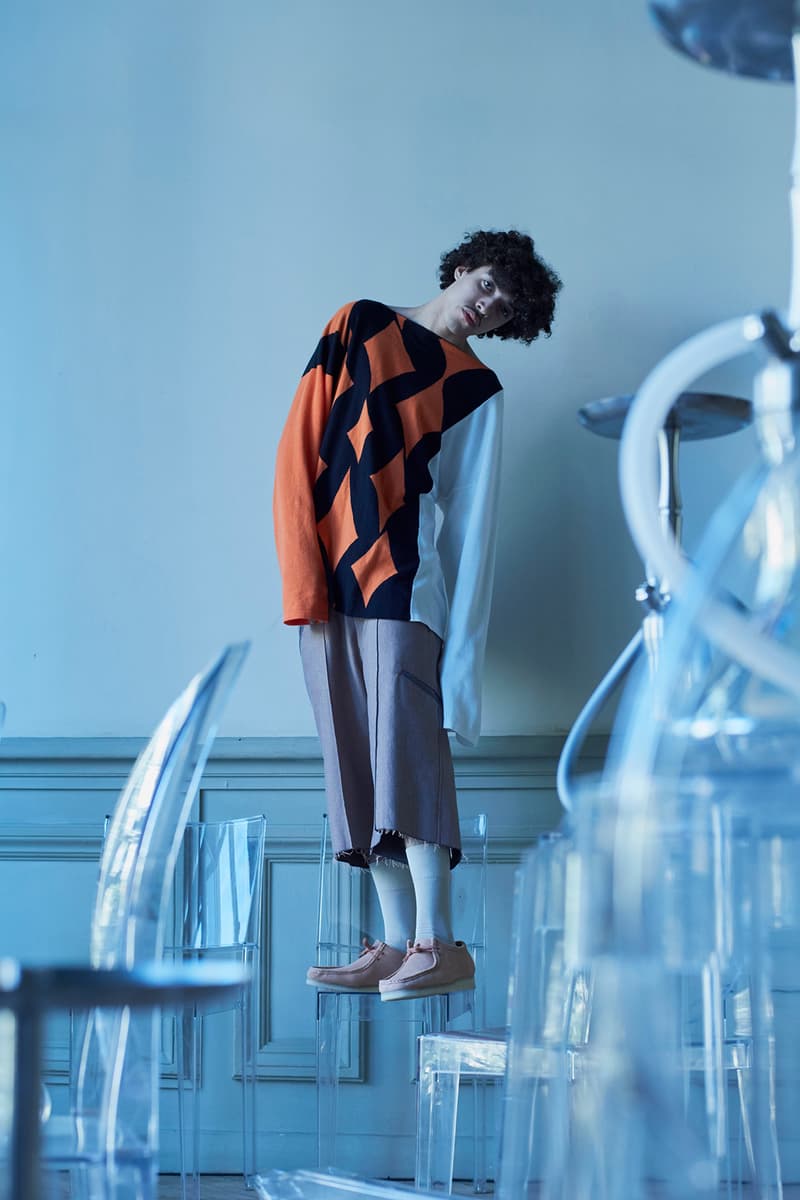 15 of 26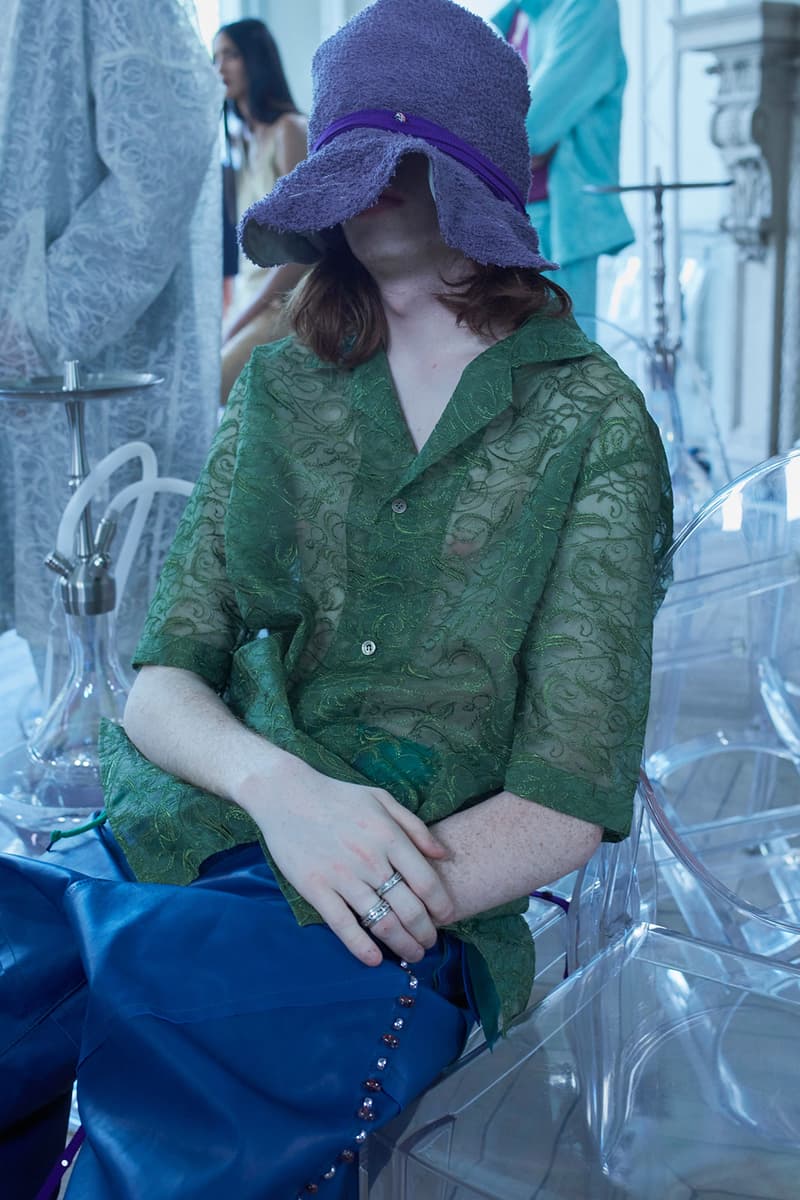 16 of 26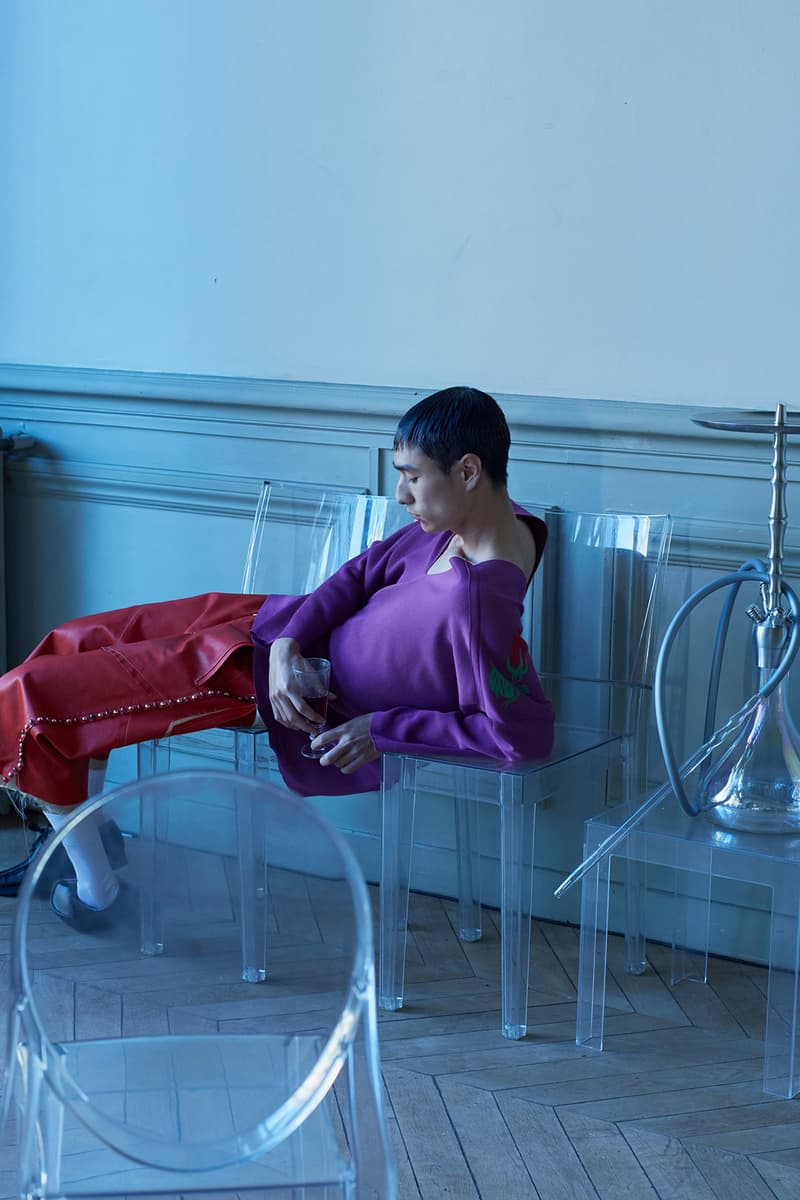 17 of 26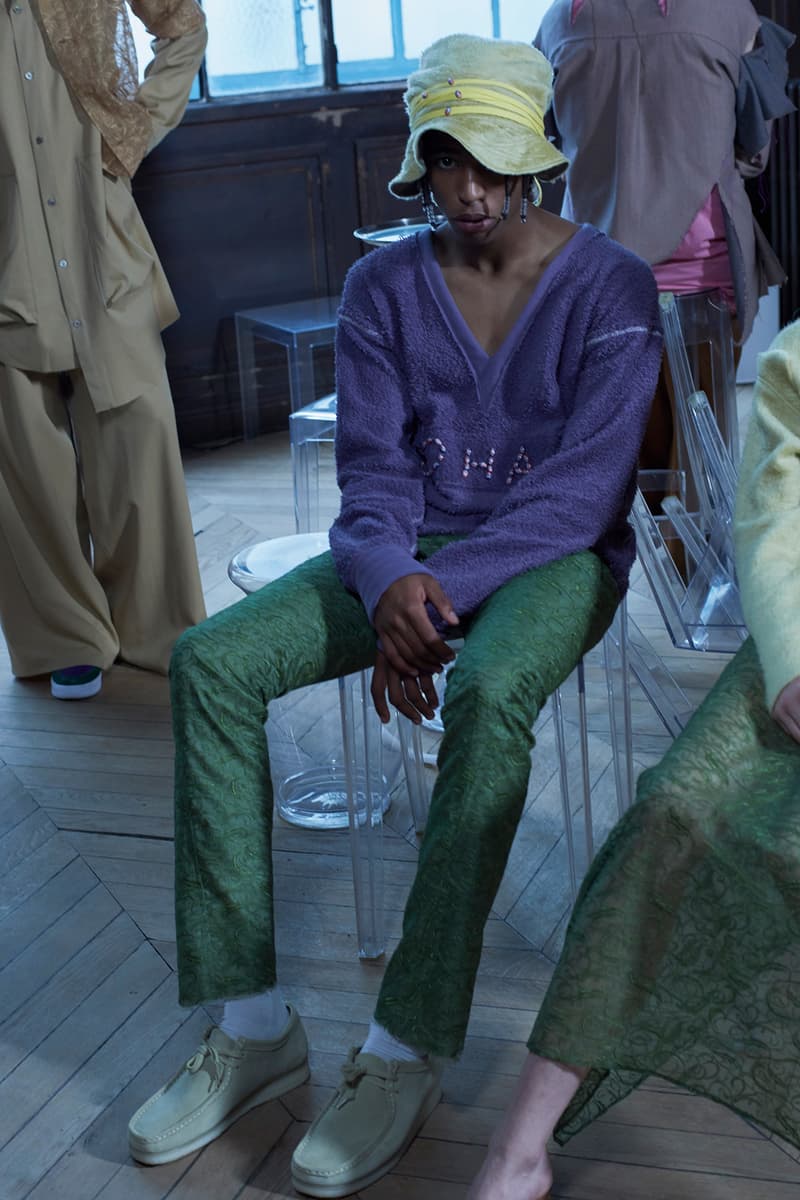 18 of 26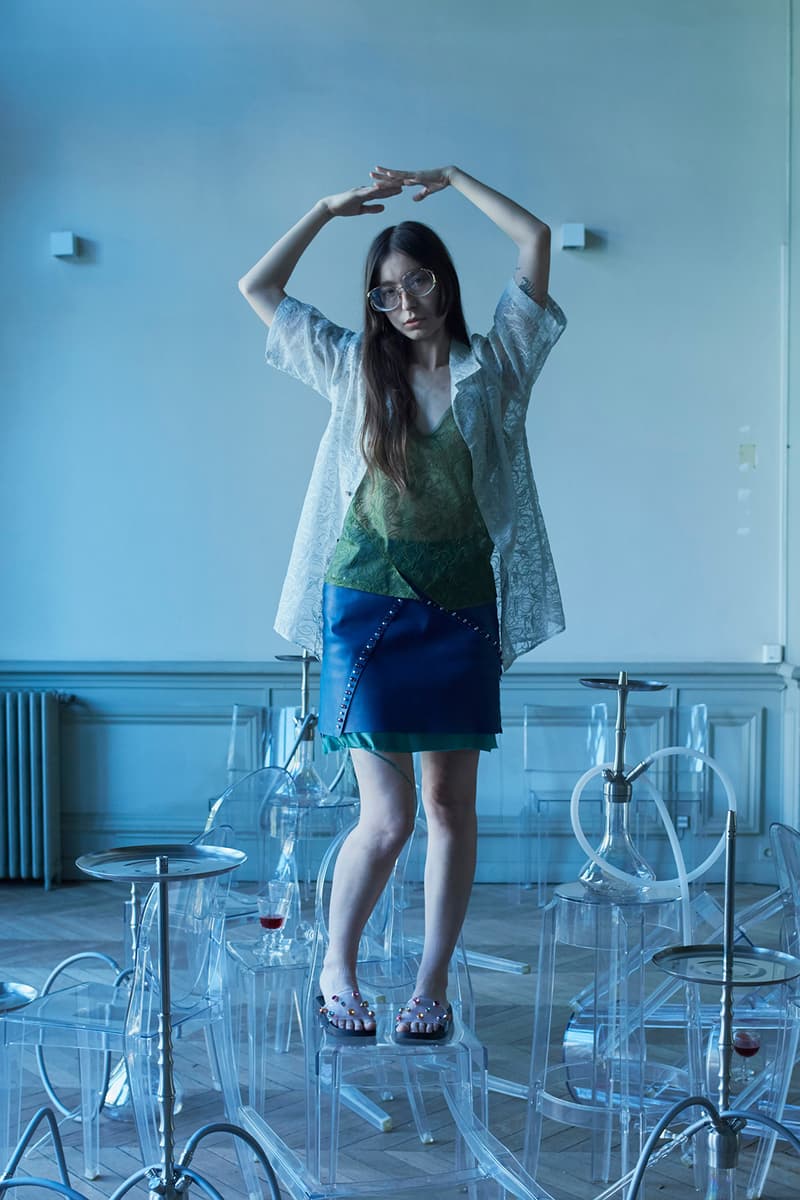 19 of 26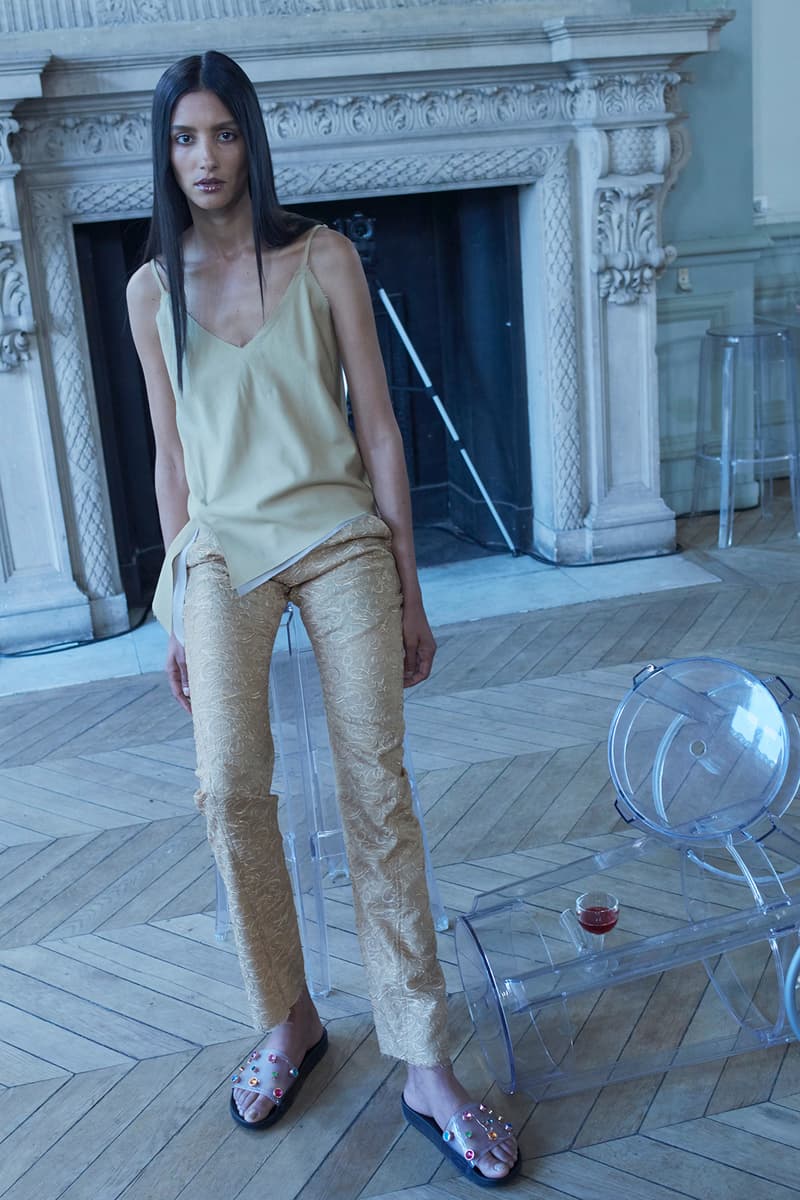 20 of 26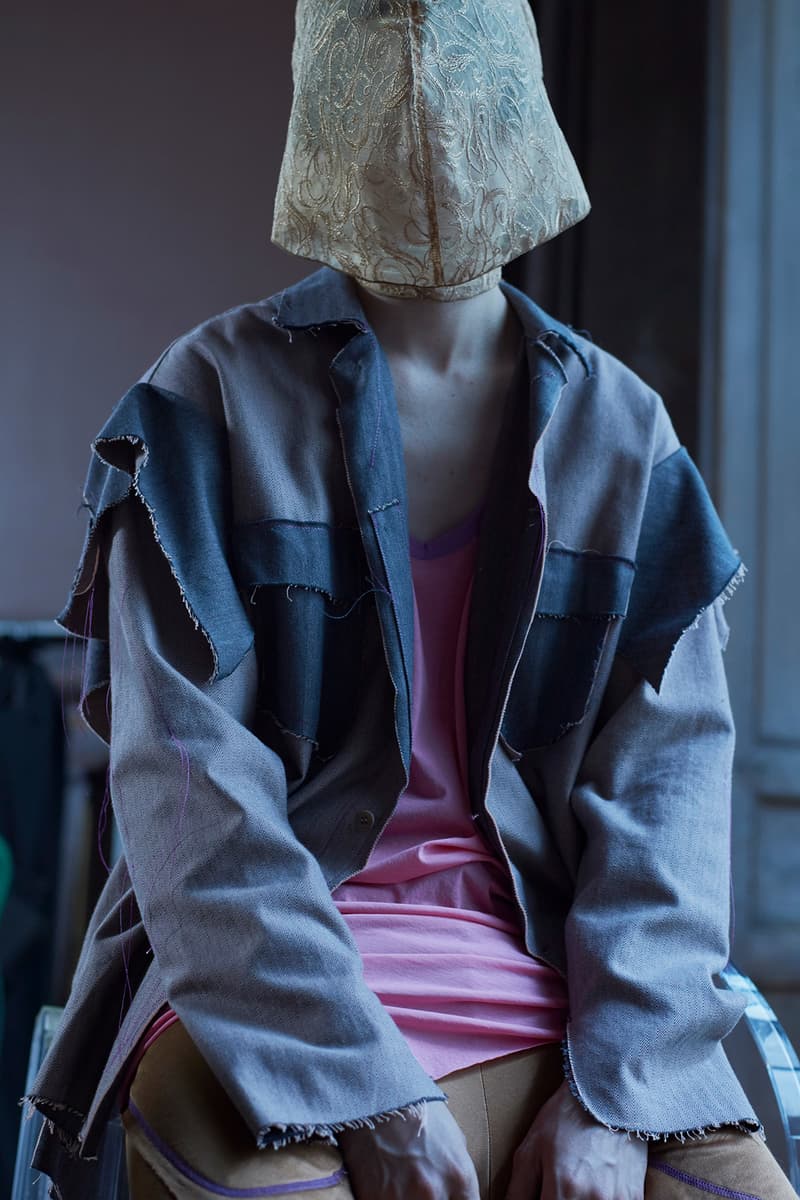 21 of 26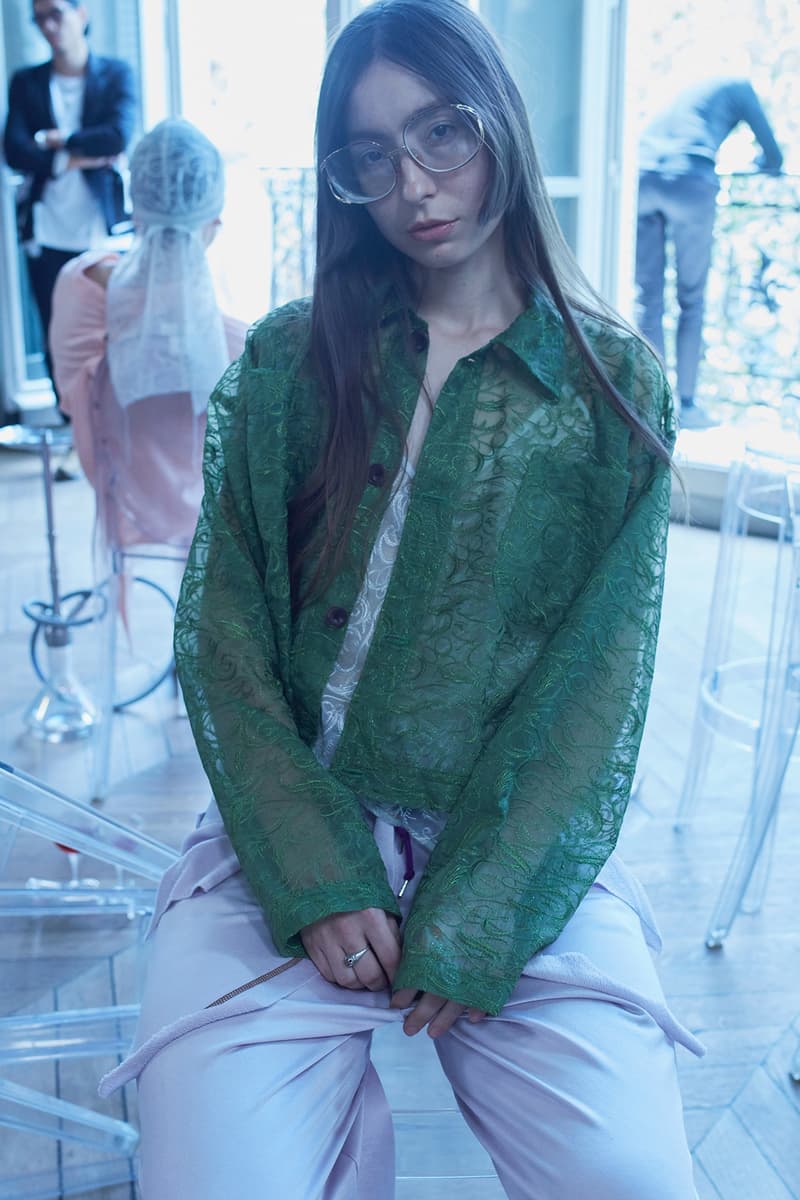 22 of 26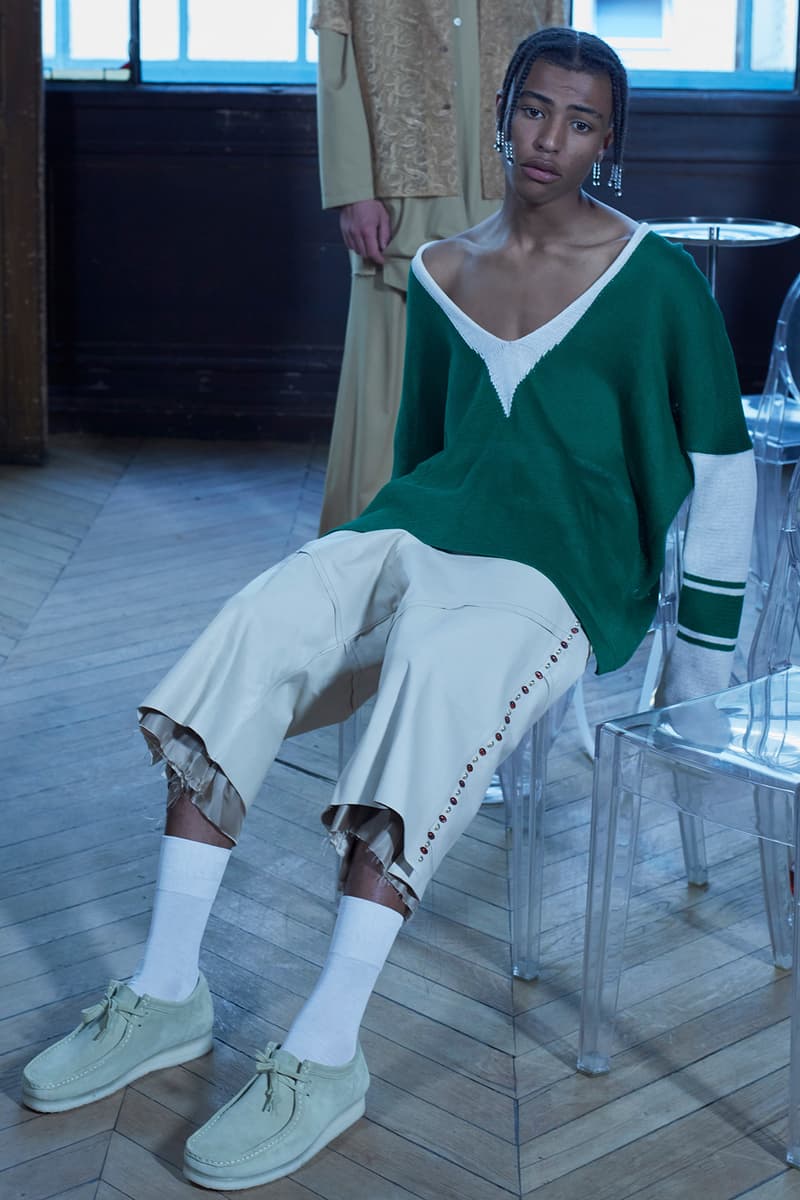 23 of 26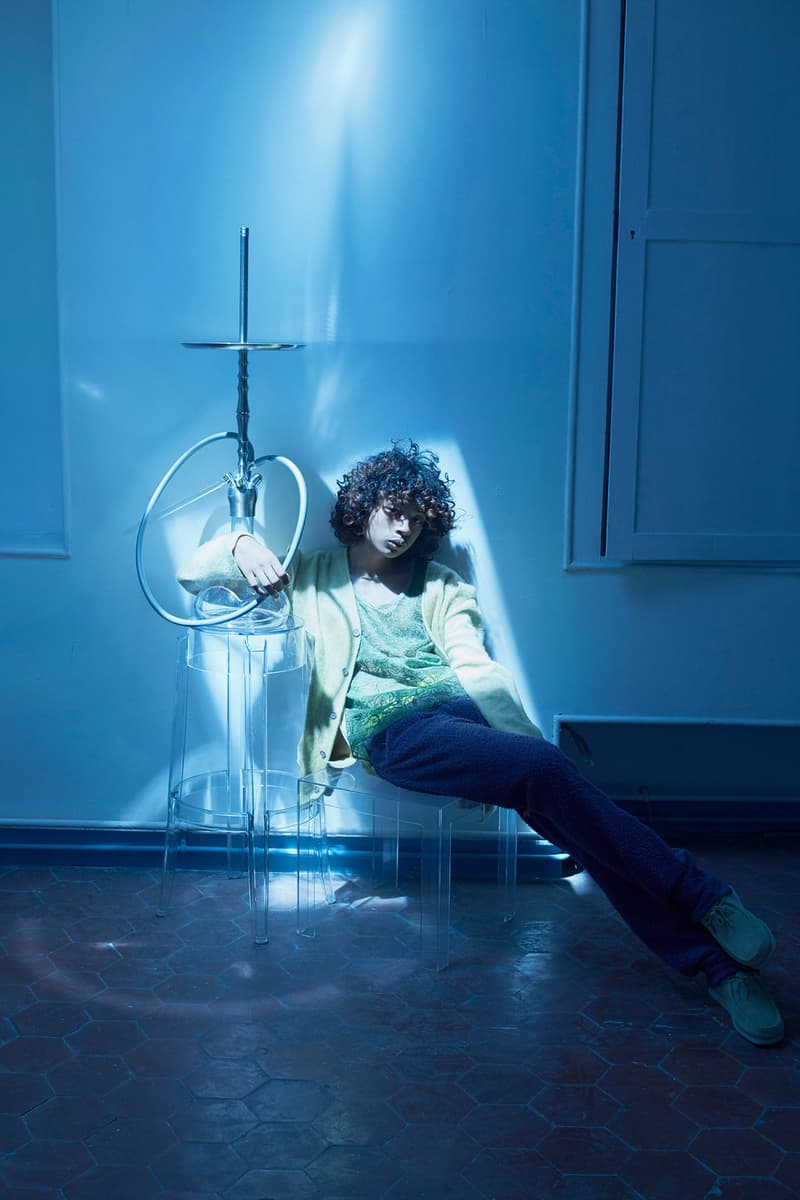 24 of 26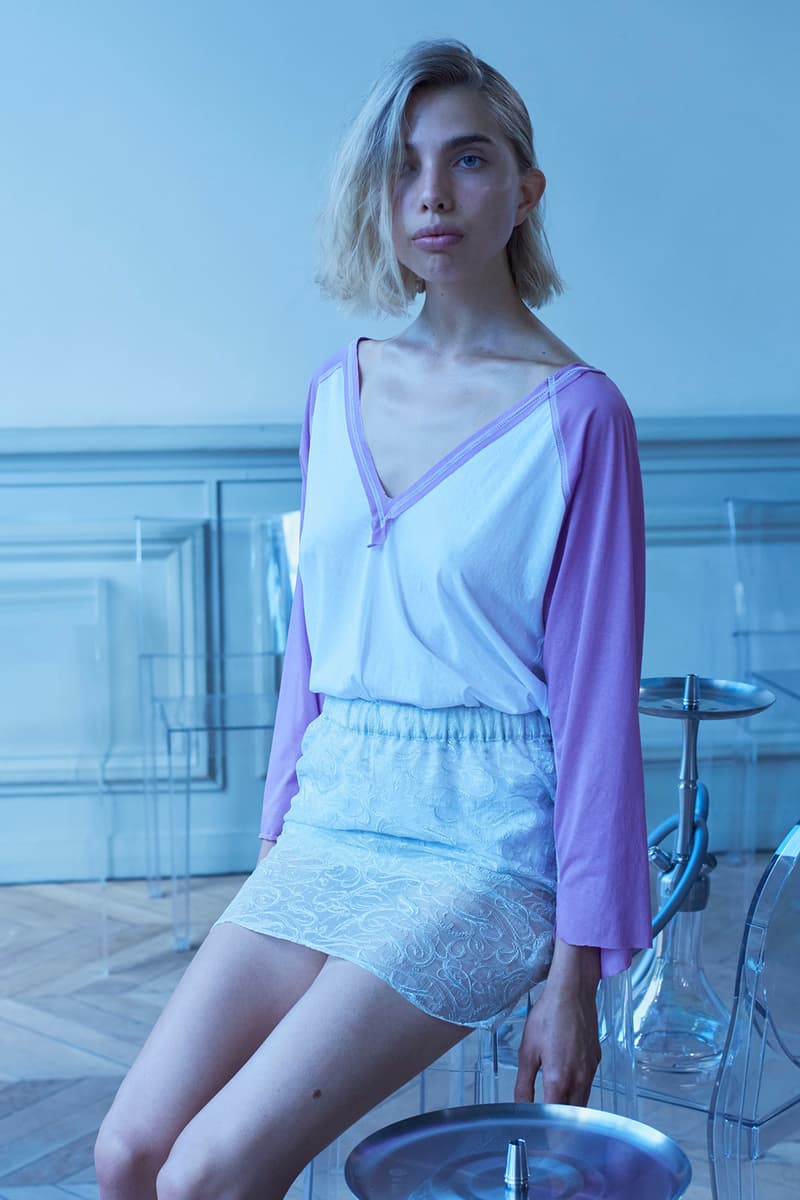 25 of 26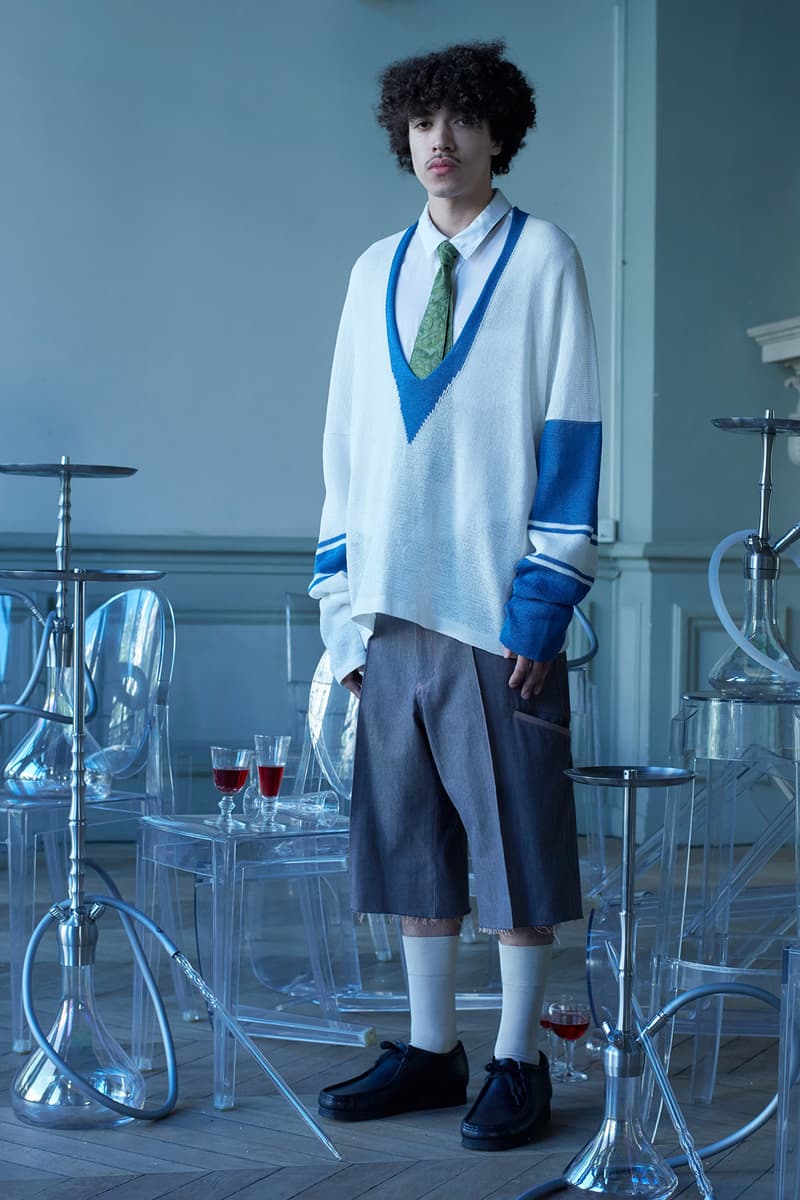 26 of 26
Following last year's ragged collection, Japanese label sulvam returns for Spring/Summer 2019 with an array of aggressively deconstructed tailoring. Described by designer Teppei Fujita as "[seeking] freedom and genderlessness," the new line is a blend of unique styling and retro influences.
Offering a host of bespoke textiles, the collection centered around slouchy suiting and draping knitwear. Oversized cardigans and sweaters pervaded the range, showcasing lurid diamond patterns and rich mohair, with tattered, sliced-off hems contrasting against the easygoing cuts. Raw hems appeared throughout the range, with threads dangling from the pockets and lining of track-inspired jackets, lace shirting and silk tank tops. Studs and embroidery accented select items to drive home a punk motif kicked off by all the exposed seams, contrasting with the '70s-leaning florals and oversized eyewear. Skirts and shirts were swapped by men and women, with plenty of ties to go around — Fujita noted, "So much fashion has gone to the street; when I think of fashion, I still think of ties." Not that the neckwear implied formality; sneakers, slide sandals and fuzzy bucket hats kept the collection relaxed.
Check out the looks above. Elsewhere at Paris Fashion Week, we went up close with Kim Jones's groundbreaking debut at Dior Homme.