The Evolution of Sound and Visual With Nosaj Thing & Daito Manabe
Experimenting with sights and sounds.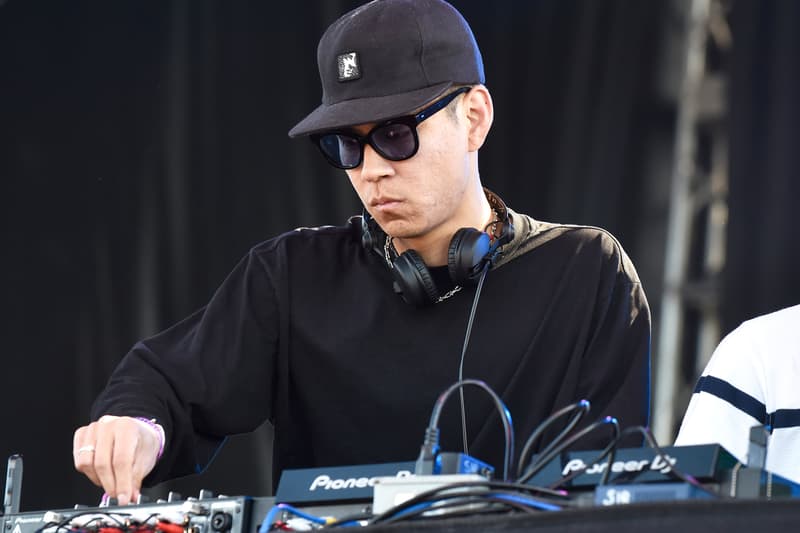 We recently caught up with sound designer/DJ/producer Nosaj Thing at the Brooklyn Music Hall of Williamsburg while he was embarking on his new state of the art audio-visual tour with acclaimed Japanese visual artist Daito Manabe. Prior to their audio-visual tour and its debut at this year's Coachella festival, the experimental music duo had this intriguing new concept of pushing the limits of technology through their live shows and creating a new experience for fans like never before. That ideation would be a 3D live show of sorts, one that would include three Kinect cameras, motion capture suits all while 3D scans are taking place simultaneously. Today, we share an exclusive video of this new audio-visual experience from Nosaj Thing and Daito Manabe's recent show in Williamsburg and also got a chance to pick his brains a bit on new endeavors.
How are you? It's been a while, how's this year been coming along for you?
I've been good. I've just been working on lots of different projects. It's been a bit heavy so I'm just trying to really focus on my work and stay balanced.
What space are you in right now spiritually and musically?
I learned transcendental mediation this year, so I've been trying to practice that a lot more. Musically, I've been
expanding my sound and experimenting a lot. I also have some nice collaborations in the works that I'm very excited about.
How's your imprint coming along? Any projects from Timetable Records camp?
I'm hyped on the whole team, really. It's all my favorite music and everyone on the team inspires me. We got some next level music coming out from Gerry Read who's based out in London. We also got Whoarei working on his album as well. Overall, we're working on some very special projects.
What are you currently working on?
I'm working on another EP that will hopefully come out later this year. I did this new live show with Daito Manabe for Coachella, so we're going to keep evolving on that. He had this idea to use 3 Kinect cameras to do a live 3D scan while wearing motion capture suits. Here's an example of it:
Has any of the American political affairs played into your everyday creative space?
I don't really get into much politics but just saying, were living in a crazy time and it has nothing to do with my music right now.
Final words?
Experiment as much as you can and change your approach once in a while.
Be sure to check out Nosaj Thing's new NO REALITY EP out now.