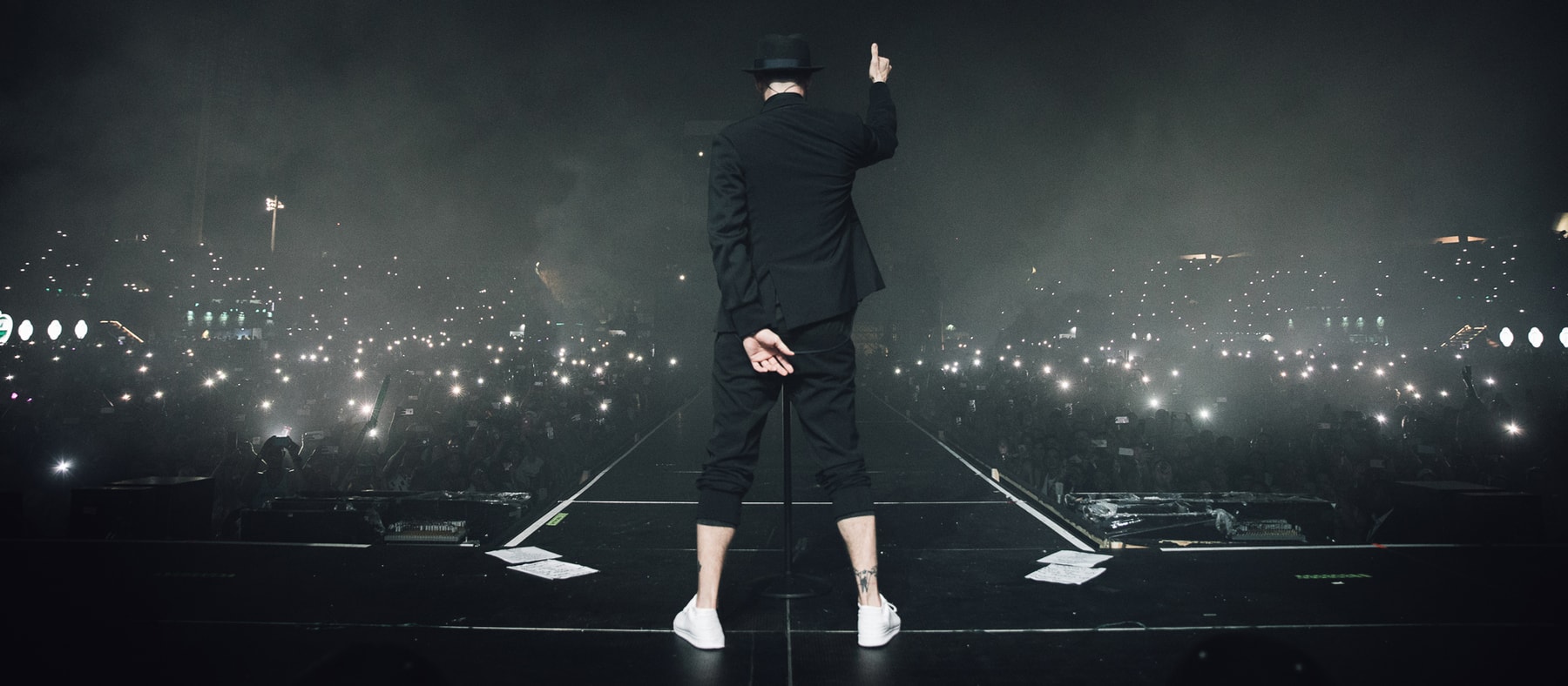 Shots by Mark Nguyen: Justin Timberlake's Personal Photographer
'It's pretty much my stage as much as it is his.'
When Justin Timberlake took to the Super Bowl LII stage in Minneapolis, Minnesota on February 4, he was surrounded by 67,612 fans, media, friends and family. Capturing all the key moments in the crowd, lost among the chaos and excitement, was his trusted photographer/creative artist Mark Nguyen, who also goes by marklashark. The performance kicked off JT's Man of the Woods album release and was an unofficial precursor to the namesake tour. It also provided the world a surprising debut of the Air Jordan 3 "JTH." For Mark though, it was a moment that encompassed everything he's been working towards over the last couple of years.
Growing up in Los Angeles, Mark was always into the music scene, especially rap. He admits that photography was just one of those things he was good at and that a friend mentioned to him briefly it's something he could do full-time. "I just took the leap of faith and hopped onto photography and hoped my talent would take me to where I wanted to be," he tells us about the time when he finally decided what he wanted to do for the rest of his life.
"It's pretty much my stage as much as it is his."
That calling didn't happen by accident however — it was paved with "hard work and hustle." Before Mark was hired by JT, he broke into the industry shooting for Diddy. He tells us the story of how he went from being a barbershop regular to working at the shop before being discovered by Diddy and his team. "Puff and his team notice hard work and they see the hustle and talent. I was at a barbershop getting a haircut and next thing you know, I was there getting a haircut every Wednesday. It was on Melrose in Hollywood. The owner finally recognized me and hired me at the barbershop. I started shooting there for a few months and then Puff and his people found me on social media. Months later, his PR team sent an email and was like 'we need to have a meeting with you.' That was a wrap. I quit my job and became a full-time photographer. I would've never expected Puff Daddy to send me an email and give me a job."
For the 2016 Bad Boy Family Reunion Tour, Mark rode along with Carlos "Kaito" Araujo, Diddy's personal photographer and was shadowing Puff the whole time. He equates the experience to being thrown into the metaphorical fire before coming out a phoenix risen from the ashes. "With Puff, they threw me into the fire and was like go for it. I had to put my game on all day and worked my ass off for that. Working for Puff and Justin, they're completely different, in different parts of the business. I'm where I'm at now with JT — where it's so lax — and I know what I'm doing because of it."
The experience Mark garnered on the 26-show, month-and-a-half long Bad Boy Family Reunion Tour has helped him run around as the solo photographer for Timberlake's Man of the Woods Tour. With four legs and 110 shows in total on two continents, it's a completely new experience, but luckily there are a lot of breaks in between. Those break days are spent either with friends and family or rehearsing — Mark puts in just as much work as the dancers and production crews.
"I'm with the dancers and video producers working out, we run and do all that during rehearsals. Especially me, I had to because the stage is so huge I have to maintain my energy and everything, my stamina is low as hell as it is," he says with a laugh. He adds, "I'm the only photographer on the tour so I get a lot of free creative control. It's pretty much my stage as much as it is his. I run around and rehearse just as much as they do to try to get my shots at a specific part of the song at a specific spot on the stage. It's very intricate." Because there isn't a photographer's pit, he's all over the general floor and running around the crowd which he says is, "such a dope vibe."
1 of 4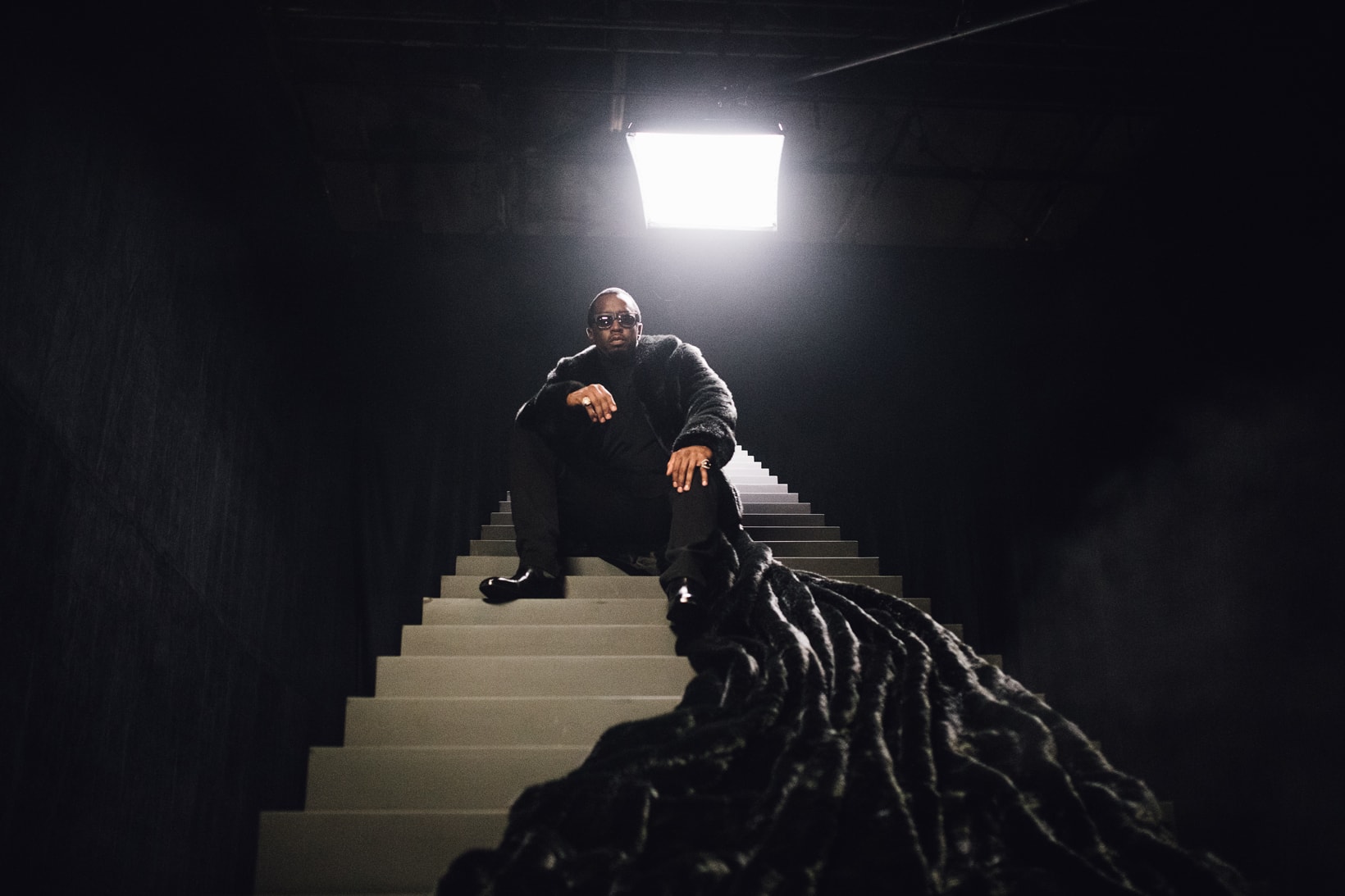 2 of 4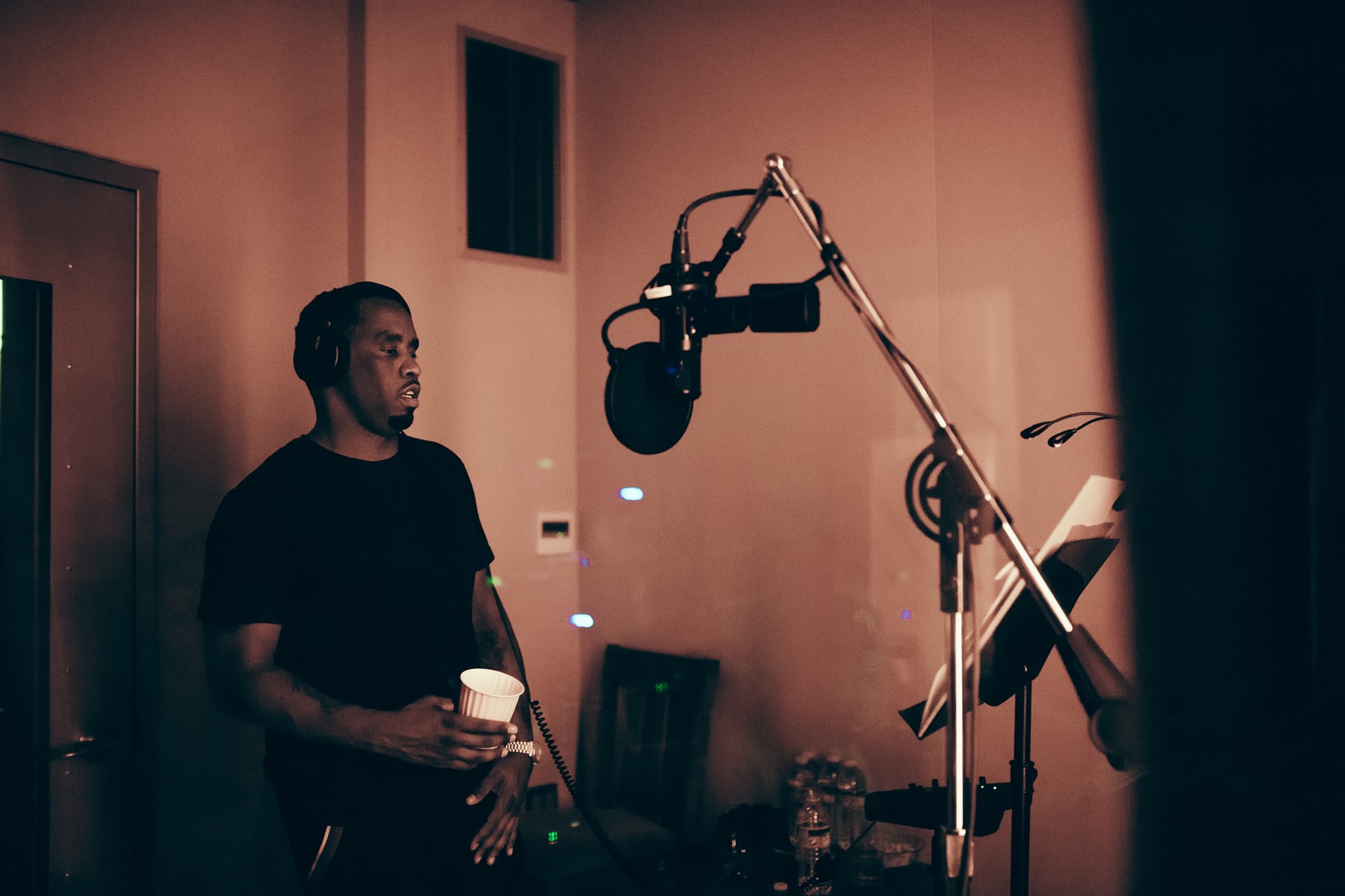 3 of 4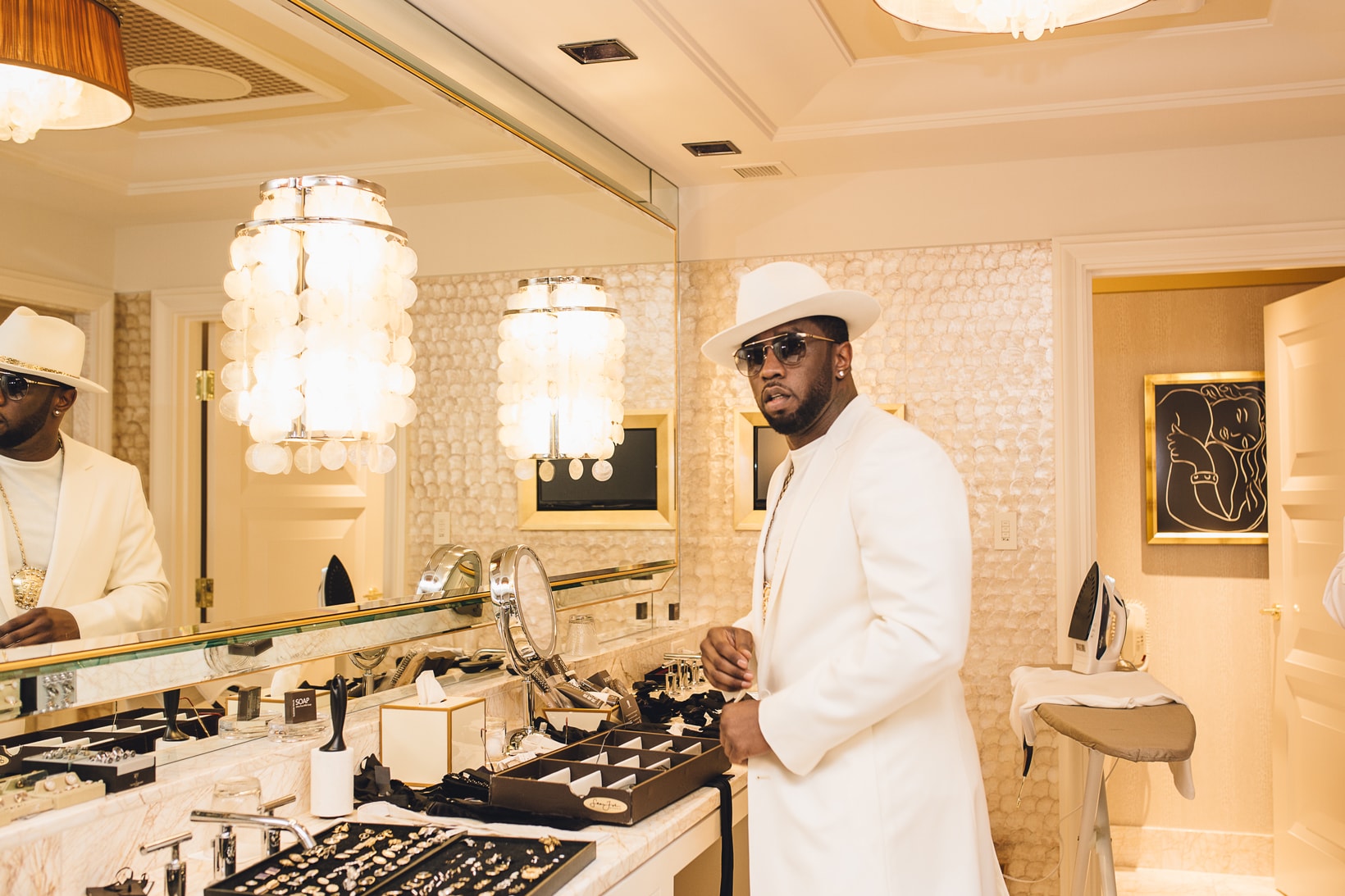 4 of 4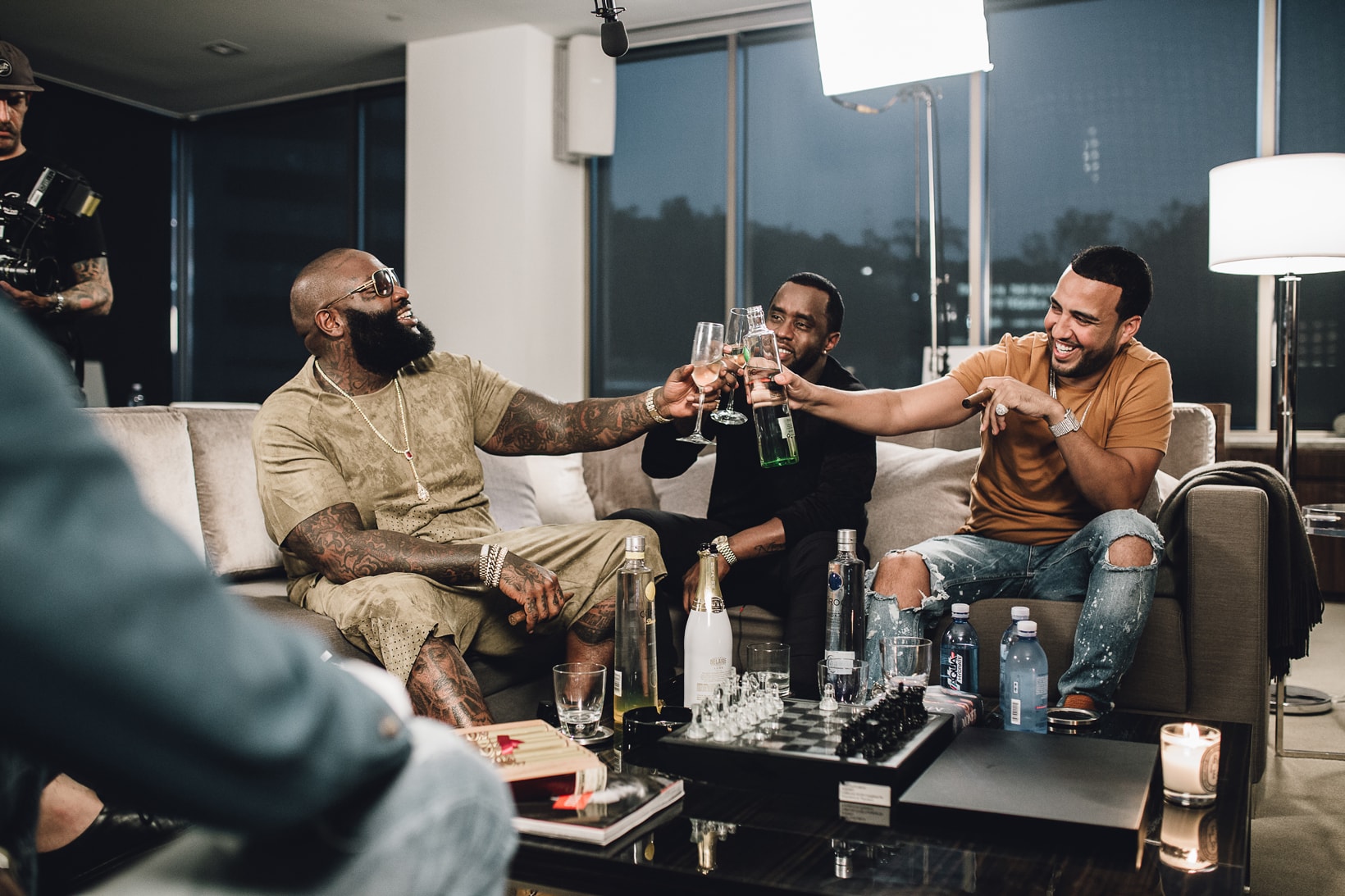 Since he's constantly on the move shooting pictures and videos with his Canon and assortment of zoom lenses, comfort and functionality are extremely important for Mark. As a sneakerhead, his footwear choices are usually hi-tops like the Nike SF-AF1. But for this tour, it's all about the Air Jordan 3. He says it's the "year of the 3s. They made them a lot more comfortable and softer, they're my go-to's." Continuing on the same train of thought, he adds that "Nike is always killing it. adidas BOOST is great but they're just low-tops so running around barricades and shit you might sprain an ankle."
"With Puff, they threw me into the fire and was like go for it."
Staying on the topic of the AJ3, Mark tells us about the "JTH", his boss's love for the silhouette and how he acquired his pair. "He (Justin Timberlake) had these in planning, thought and production with Tinker and the Jordan team for months. He's a big fan of the 3s. He had that collab before with Jordan for the "Legends of Summer." They always loved the relationship so he wanted to push the boundaries and since he's a huge sneakerhead, it's great to see him actually get a sneaker that he truly loves and being able to perform in them at the Super Bowl was even more amazing. I even tried to get the shoes when they released on SNKRS but didn't get them. Boss gifted me a pair luckily."
Receiving amazing gifts from his boss is just an added bonus working for JT. He says Justin is an "all-around talent" and it's amazing to see his ability to materialize whatever he wants into reality. He also has heartfelt gratitude for Justin who supports his label Maybe Tomorrow on tour. "I've been working on it for two years. I released it in September 2017 and since then Justin's been a supporter of it. If you've ever wondered where the beanies he wears on tour are from, that's me," he says.
1 of 5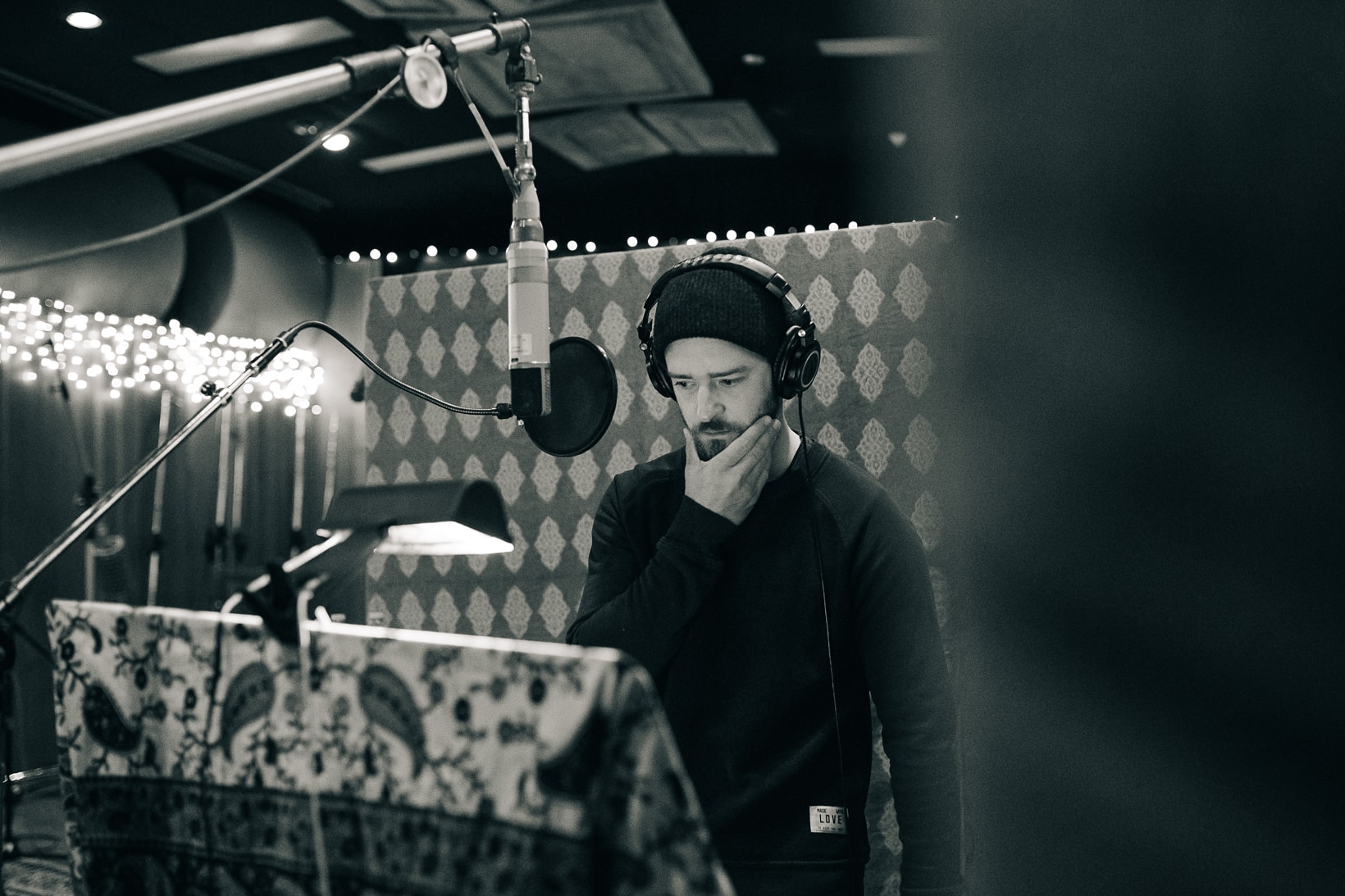 2 of 5
3 of 5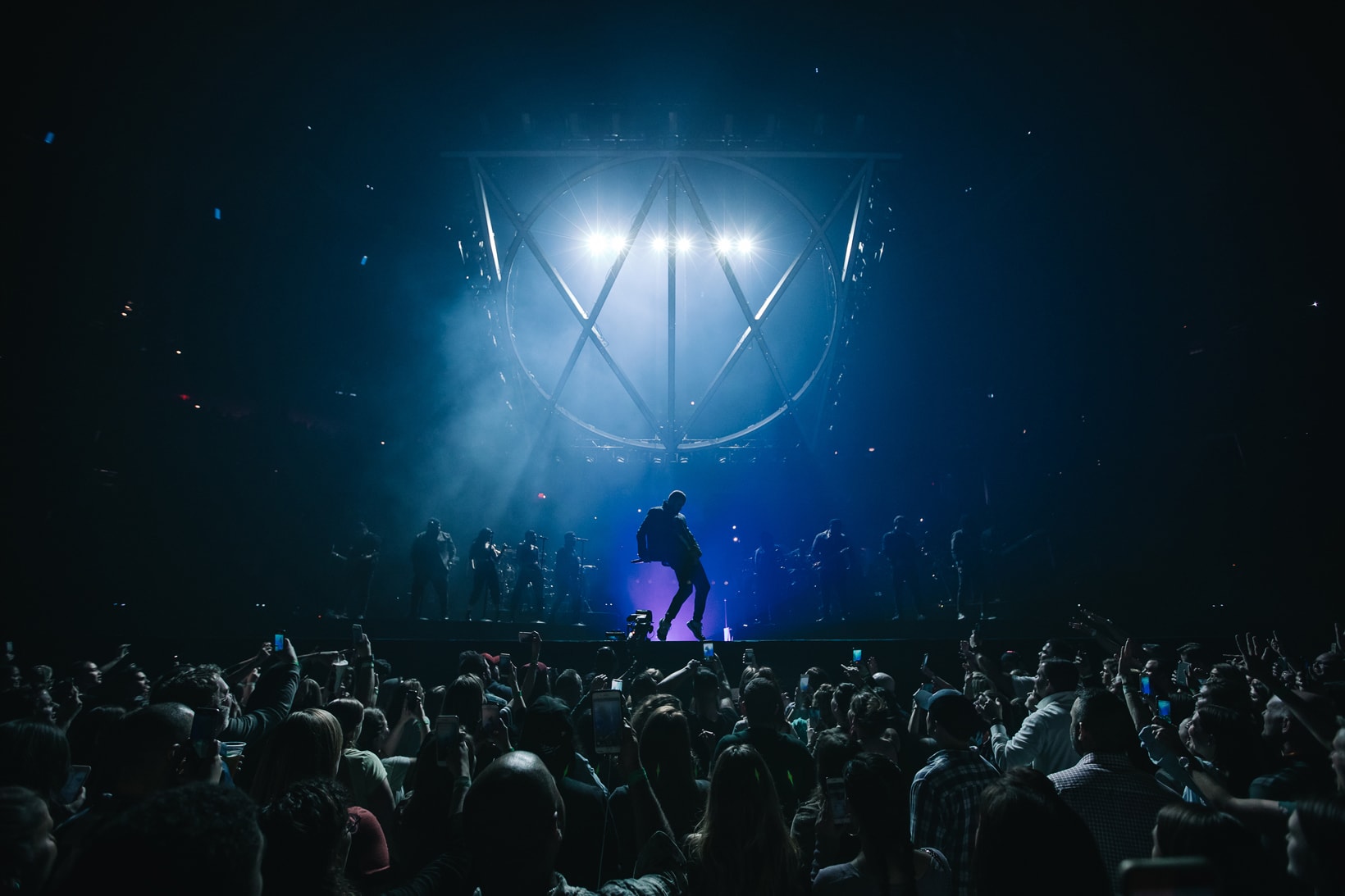 4 of 5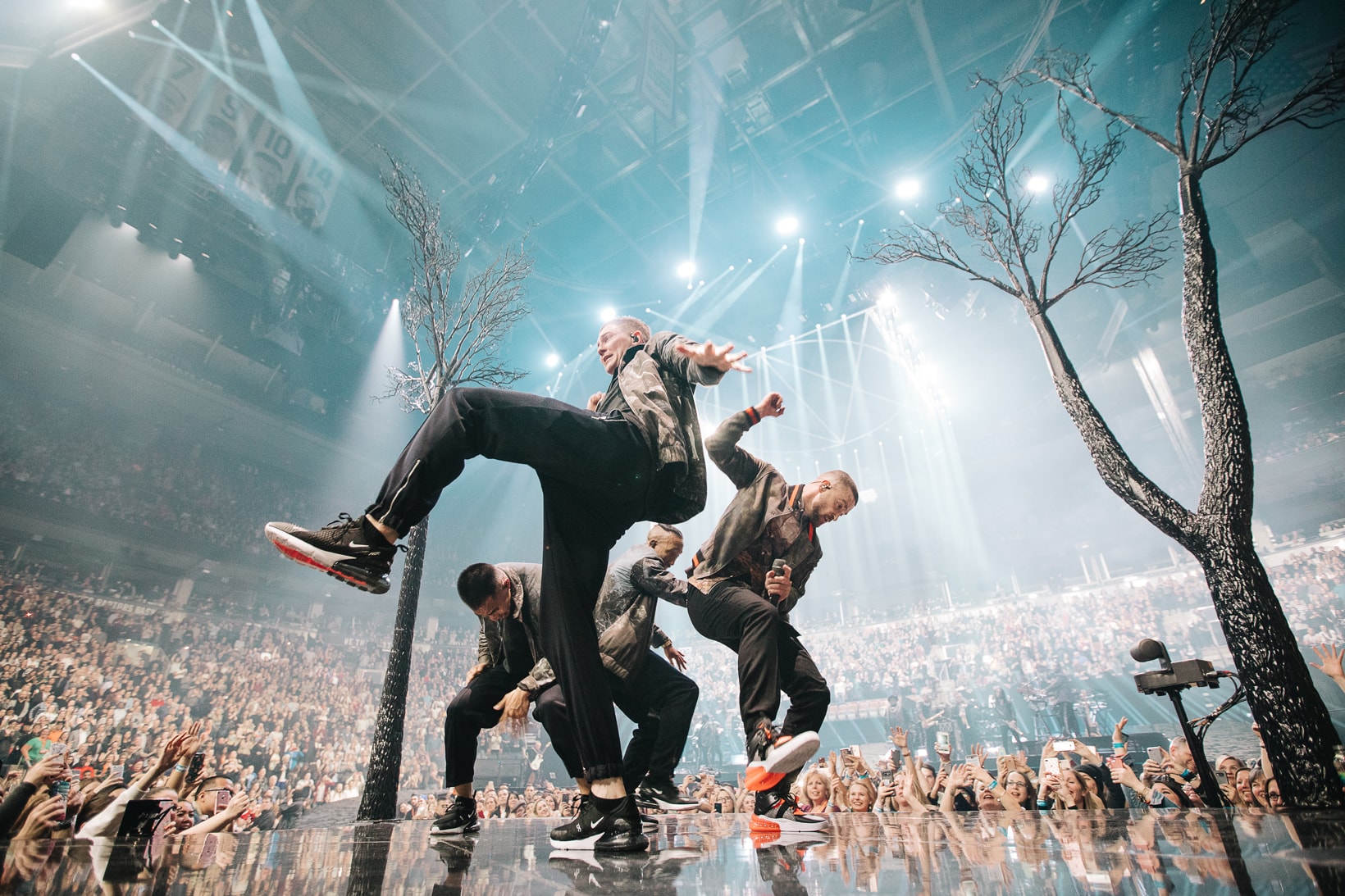 5 of 5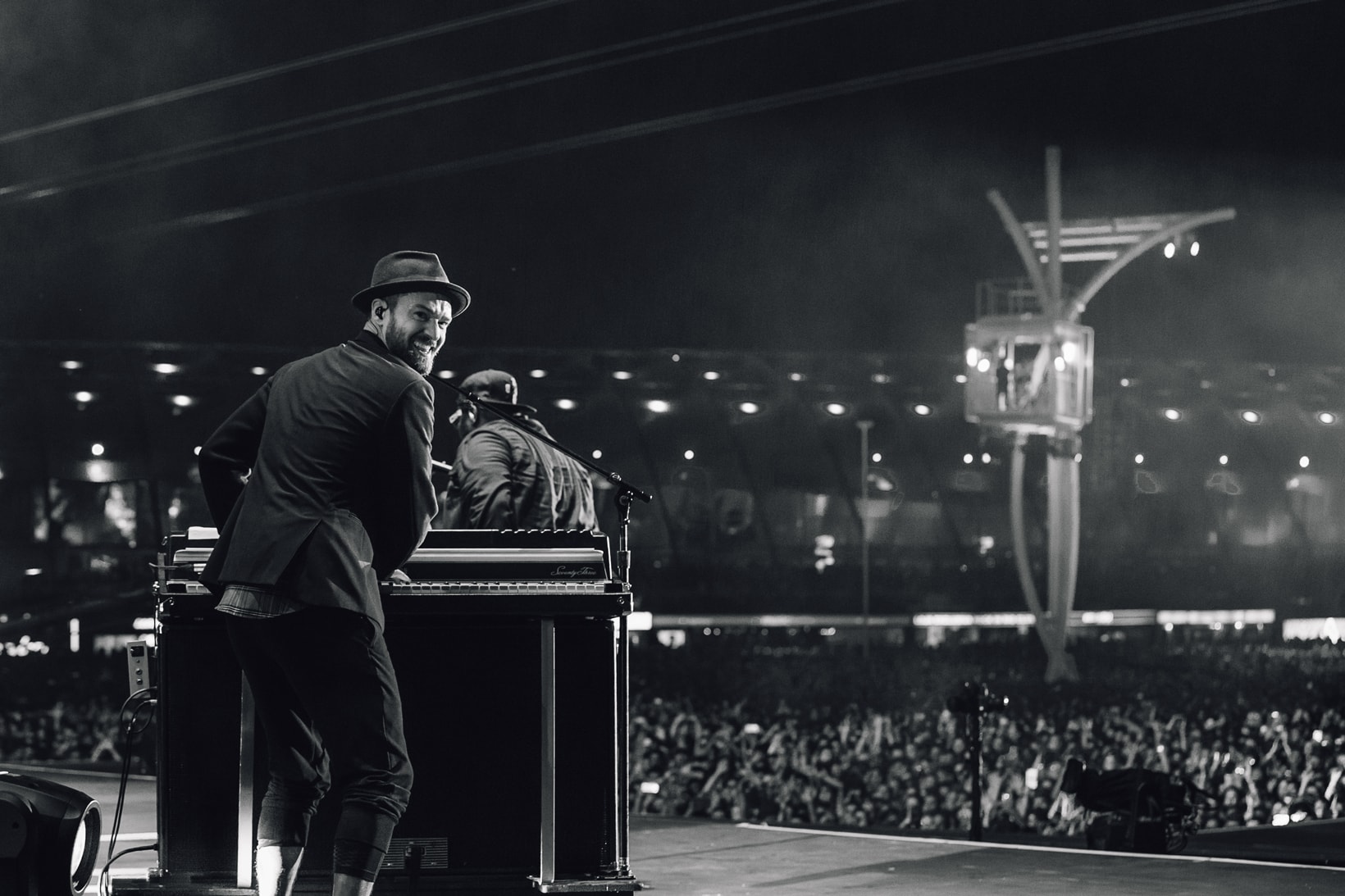 Working on his own brand stems from Mark's love of fashion and previous experience working at a brand called Future Replica. Being able to juggle his tour work along with running a brand from different cities is difficult but Mark credits his success to having a great supporting cast. Traveling all over the country, he immediately names New York City as his favorite stop because of the food. He also mentions The Forum in Los Angeles which was just remodeled and is now under MSG ownership as a favorite.
The design and architecture of cities and arenas add to the total aesthetic of everything that Mark shoots. Aside from concert photography, he also shoots sneakers and fashion on the side and is amazed by how everything pairs so well together. He feels that with fashion shows everything is way more staged but with tour performances, especially for JT, "it's what he's (Justin) feeling that day. He just throws it on and being able to capture that is more natural."
Bringing everything full circle, Mark says his friends in LA continue to inspire him and push him further. He always says that everyday people who work 9-to-5 jobs motivate him because "how the hell do you do that every day? I can't wake up and do that, but shit, they inspire me." He also leaves this final piece of advice for those who are seeking to become an established photographer: "be yourself and spread positivity if that's who you are. I didn't push myself to get these people, they came to me. They were feeling what I was doing."