Philadelphia 76ers President of Basketball Allegedly Used Secret Twitter Accounts to Criticize Joel Embiid
As well as disclosing private medical information.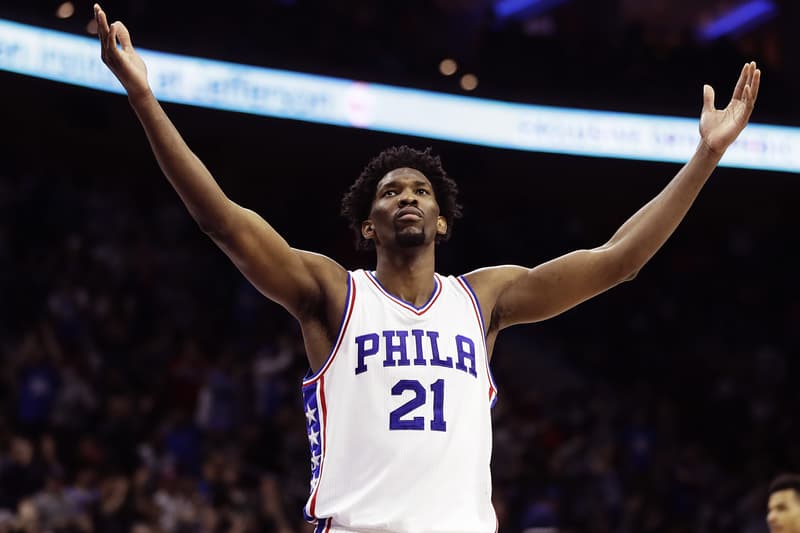 In a bizarre turn of events, Philadelphia 76ers President of Basketball Operations Bryan Colangelo has been found to be using a series of secret Twitter accounts to disclose private medical information and criticize several of his own players, including star Joel Embiid. The Ringer were first told about the five accounts from an anonymous tip in February of this year. The accounts were named @phila1234567, @AlVic40117560/Eric_jr, @Honesta34197118, @Enoughunkownso1 and @s_bonhams respectively. The latter account was still tweeting as of recently.
The Ringer emailed the Sixers on May 22 about whether the accounts were connected to Bryan Colangelo — at first disclosing only three of the five accounts — and later on that day all the accounts had been switched from public to private. The @s_bonhams account also unfollowed 37 accounts tied to Colangelo, including his former agent and college basketball teammates of his son.
The tweets about Embiid were from the Eric_jr account. A tweet from Feb 14 2017 said "Too bad that Embiid danced like a fool and the whole disaster happened, next time he will think twice before mocking his team." It also tweeted, "If I were mngt I would step on a ladder and kick his b#**." In November @Enoughunkownso1 tweeted a similar phrase, saying "If I had a medium size ladder I would love to knock some sense in Joel's head right now."
The Sixers also sent a statement on May 29 from Colangelo himself:
"Like many of my colleagues in sports, I have used social media as a means to keep up with the news. While I have never posted anything whatsoever on social media, I have used the @Phila1234567 Twitter account referenced in this story to monitor our industry and other current events. This storyline is disturbing to me on many levels, as I am not familiar with any of the other accounts that have been brought to my attention, nor do I know who is behind them or what their motives may be in using them."
Joel Embiid has since responded, saying that he personally didn't believe the story in a set of messages on Twitter. Below is a series of tweets sent from Colangelo's secret accounts, where he praises himself, discloses medical information and trashes players such as Nerlens Noel and Jahlil Okafor. He also tweeted at Gabrielle Union, saying that her and Dwayne Wade were rude to a child. You can read the full report at The Ringer.
1 of 16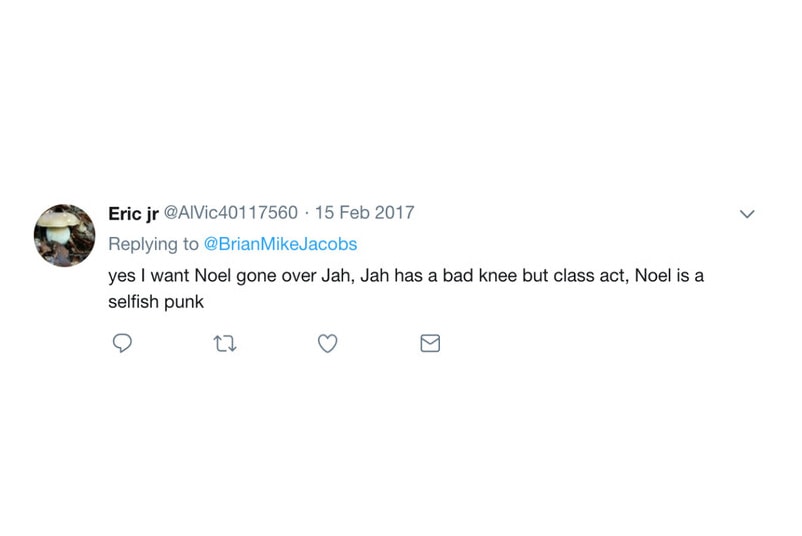 2 of 16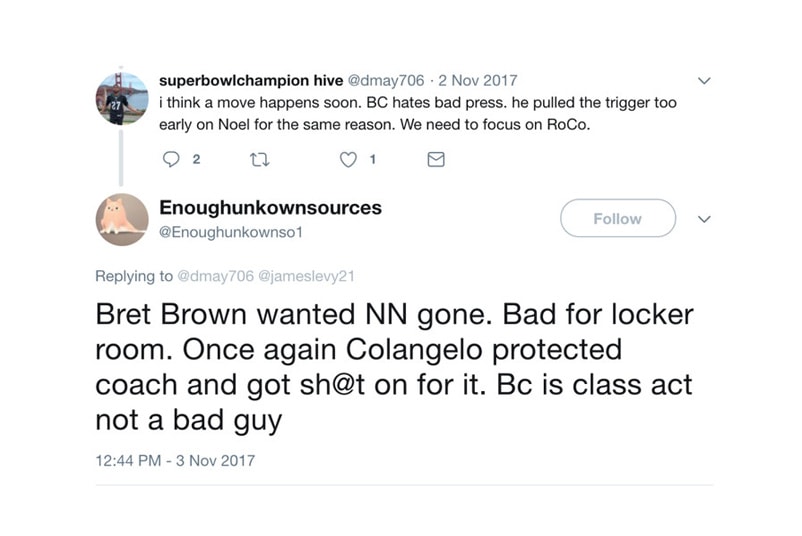 3 of 16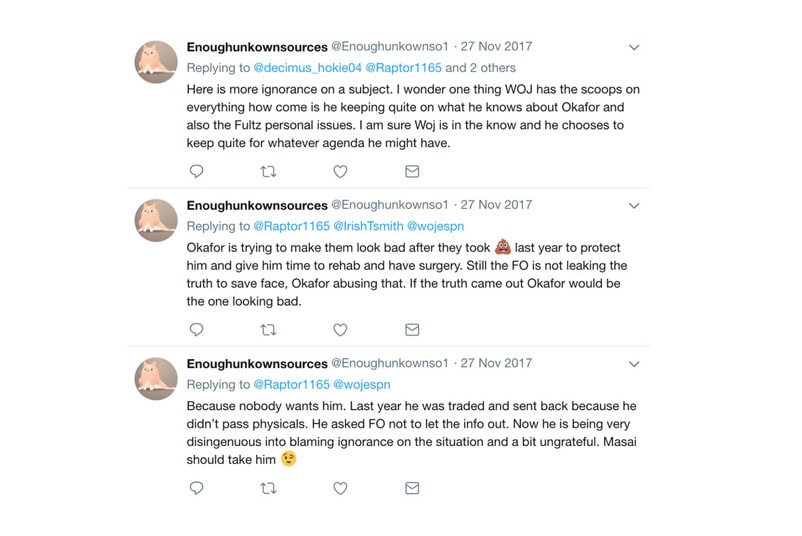 4 of 16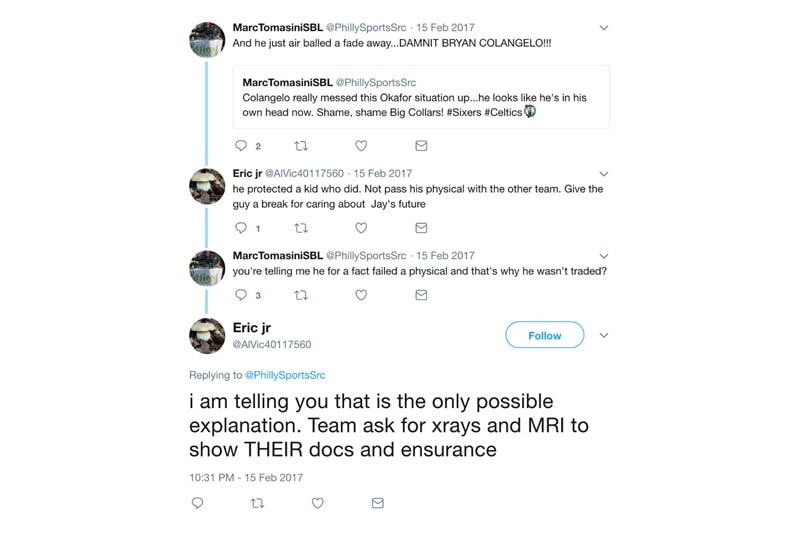 5 of 16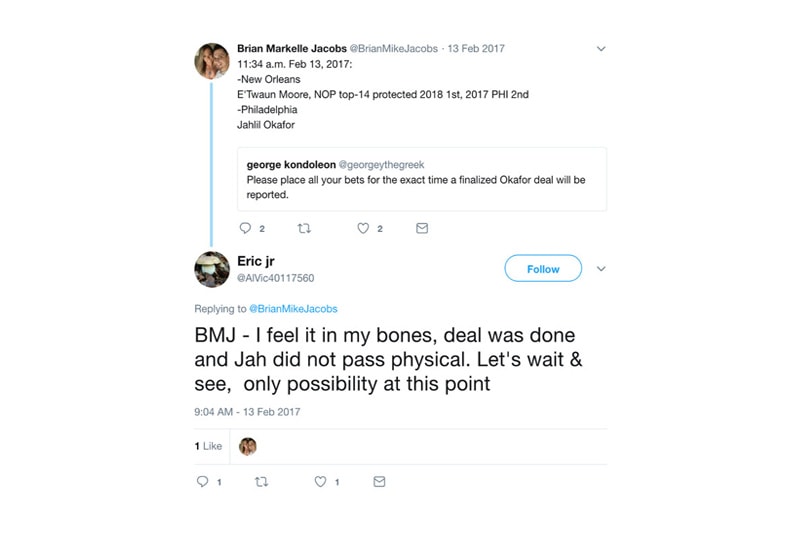 6 of 16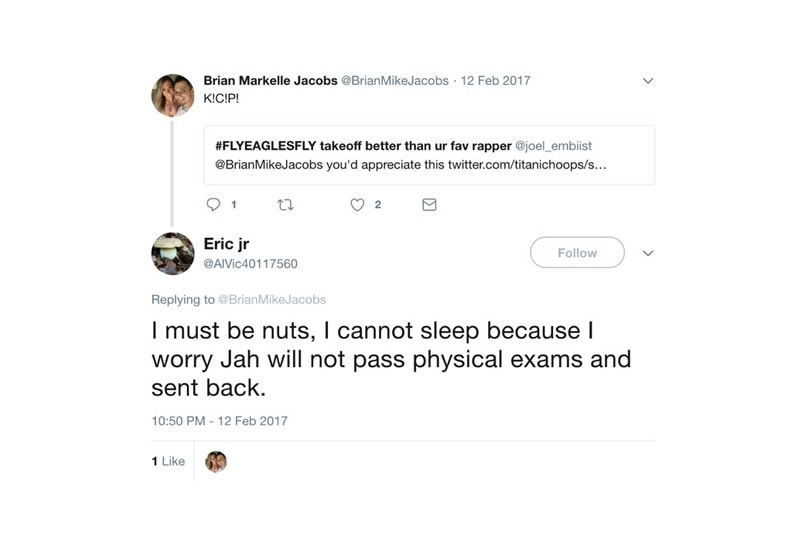 7 of 16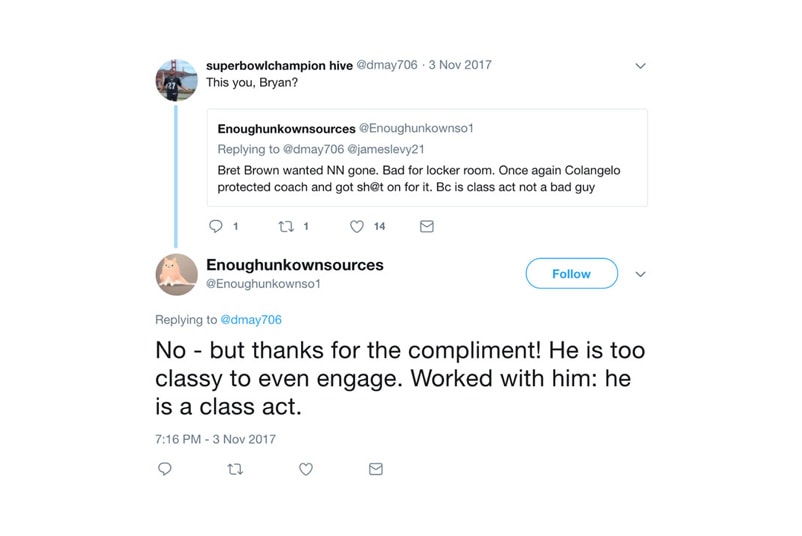 8 of 16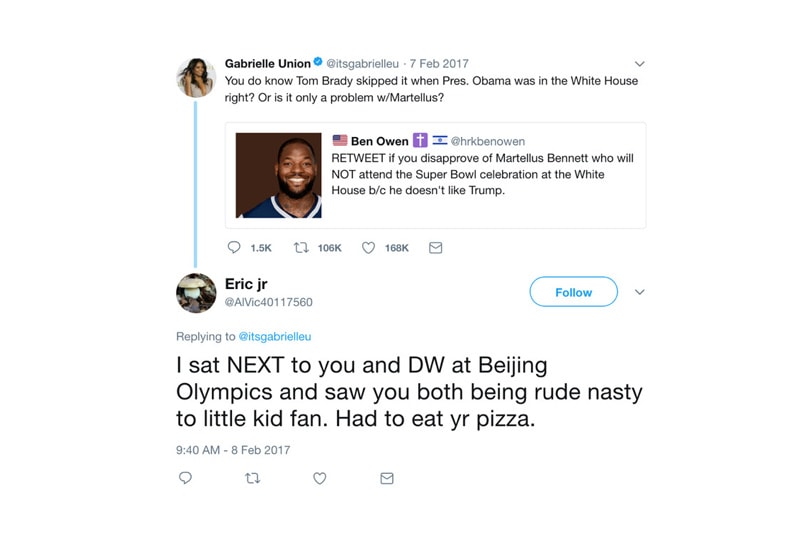 9 of 16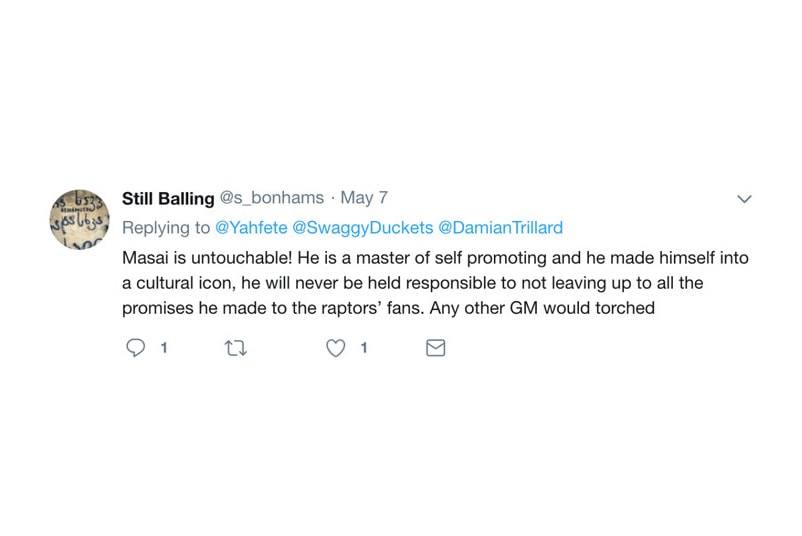 10 of 16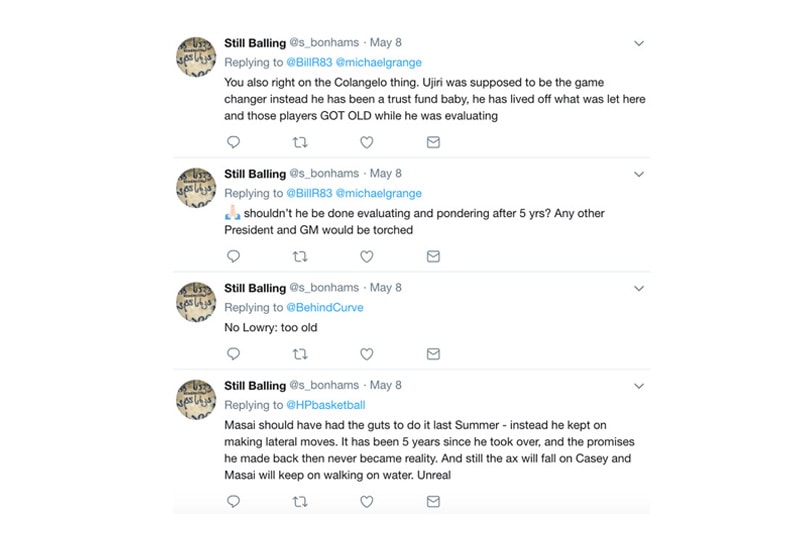 11 of 16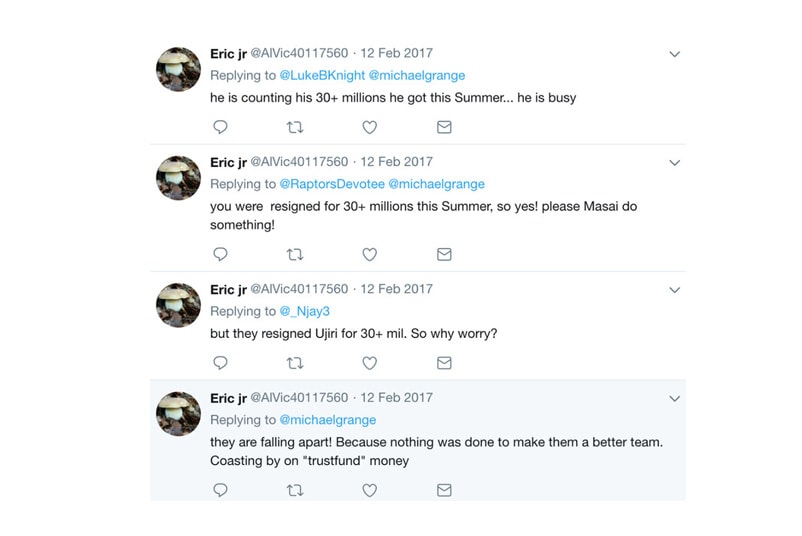 12 of 16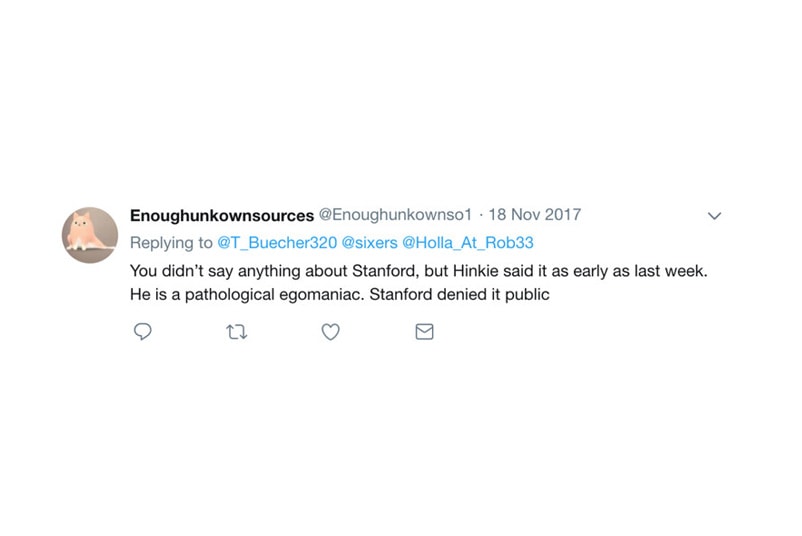 13 of 16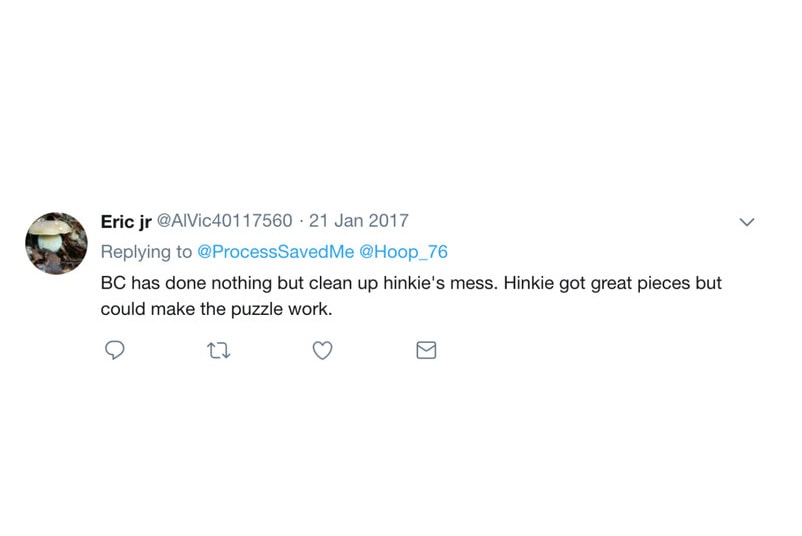 14 of 16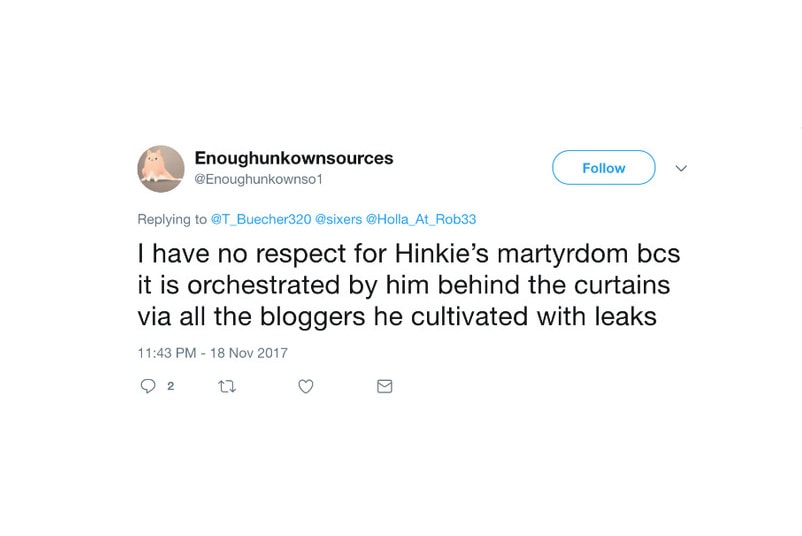 15 of 16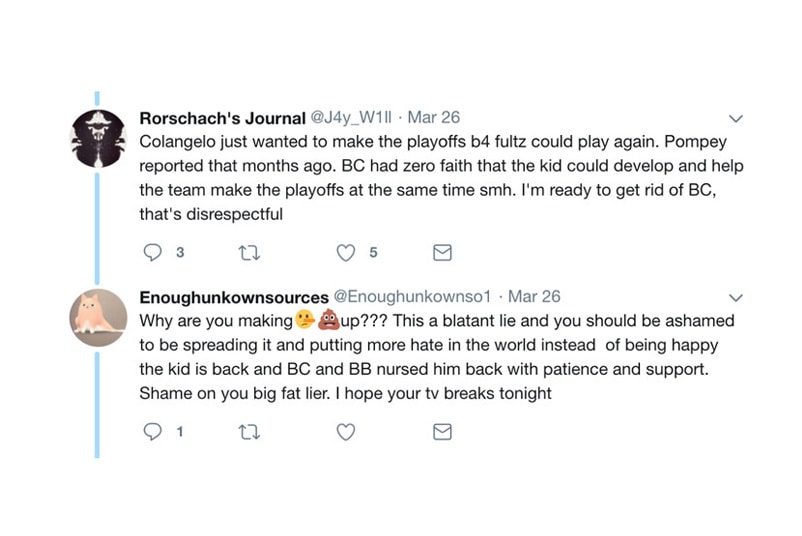 16 of 16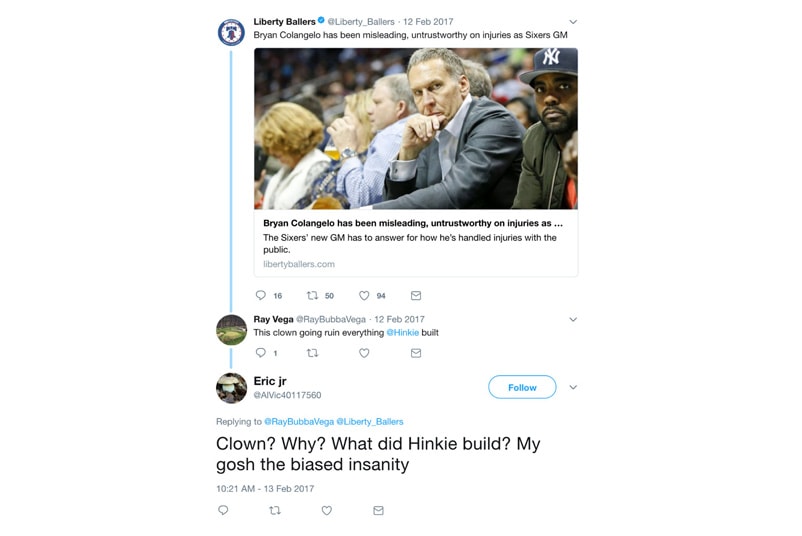 BRUH pic.twitter.com/hv59PDxlgY

— Joel Embiid (@JoelEmbiid) May 30, 2018
Joel told me that @samhinkie IS BETTER AND SMARTER THAN YOU @AlVic40117560 #BurnerAccount

— Joel Embiid (@JoelEmbiid) May 30, 2018
Fun night on Twitter lmao.. All jokes asides I don't believe the story. That would just be insane

— Joel Embiid (@JoelEmbiid) May 30, 2018