Frank Ocean Countersued by 'Blonde' Producer
Om'Mas Keith is looking for "enormous and irreparable harm."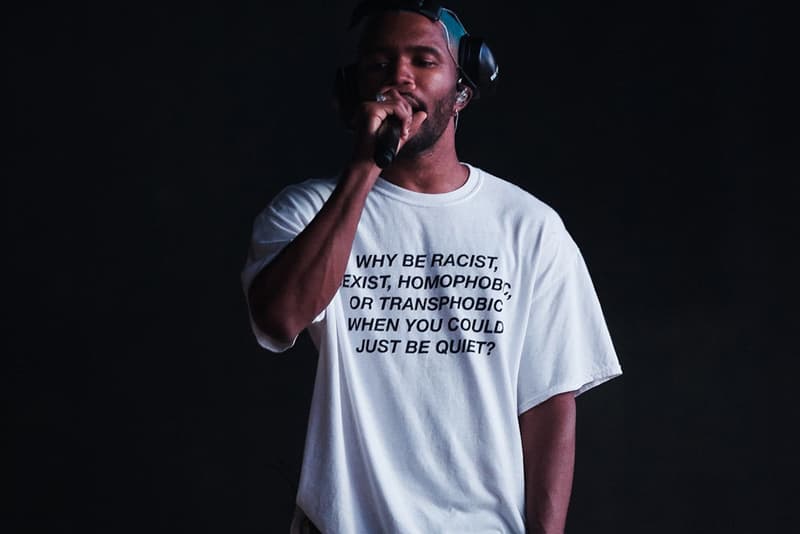 Frank Ocean sued producer Om'Mas Keith earlier this year for allegedly filing for songwriting credits on Blonde.  Keith registered himself with ASCAP as co-writer for several of the tracks but Frank claims that Keith did not write the lyrics, melody or music for his tracks. Ocean claims that Keith was paid a flat fee to work on the master recordings exclusively, and because of that, will not receive songwriting credit for the tracks he worked on.
However, Keith is countersuing Frank Ocean. In the new suit obtained by Pitchfork and The Blast, Om'Mas Keith denies Frank's original allegations. Keith claims that a majority of the songs on the album, including "Nikes," "Ivy," "Pink + White," "Be Yourself," "Solo," "Skyline To," "Nights," "Pretty Sweet," "Facebook Story," "White Ferrari," "Siegfried," "Godspeed" and "Futura Free," and Endless tracks "At Your Best" and "Florida," contain songwriting credits from him.
He claims that Ocean released the songs without his permission and says he has not received any royalties for his work on Blonde. The producer says he had a deal with Ocean to work for a flat fee with his previous album, Channel Orange. However, he is adamant that they did not work out the same deal for "Blonde"; Keith says that he made it clear to Ocean that he would not accept the same terms Channel Orange deal.
Keith is not only asking that Ocean's lawsuits to be thrown away, he also is seeking for unspecified damages, alleging that Ocean's conduct has caused him "enormous and irreparable harm." In addition, Keith is also seeking a court order stating that he is the co-author of the songs in question, thus accounting for the profits Ocean received for those songs.
In more music news, SZA said that her voice is permanently injured.