Chance The Rapper Announces "Magnificent Coloring World" Event
But what is the "Magnificent Coloring World" event?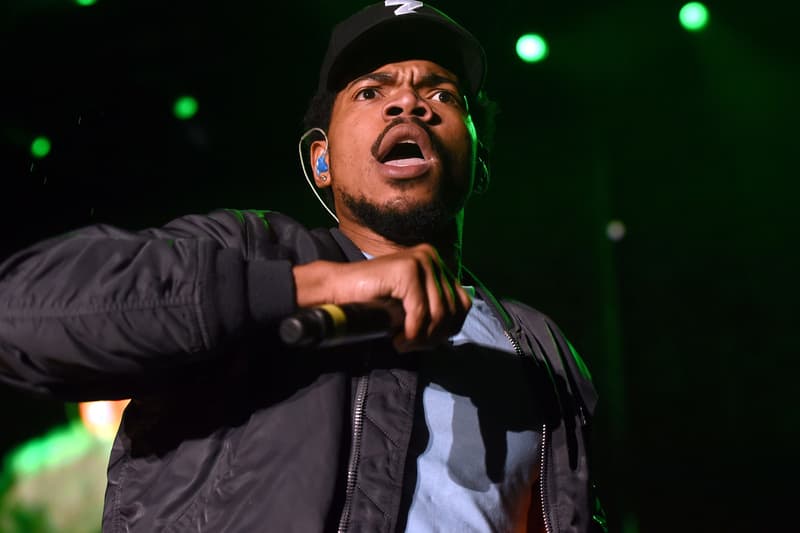 In case you missed it, Chance The Rapper made this announcement last night on Twitter: "Dear Chicago, I have something special for you this Saturday, not what you think it is." The caption was followed with a link that directed followers to his website where tickets were on sale for an event of some sort called "Magnificent Coloring World." The two-and-a-half-hour event takes place four times this Saturday, May 21 and total cost is $40 dollars. The later show costs $60, but beer is included in the ticket price. No details on what this is exactly, but check out the Instagram photo and tweets below.
Dear Chicago, I have something special for you this Saturday, not what you think it is.

— Lil Chano From 79th (@chancetherapper) May 19, 2016
Are You Ready? #ColoringBook https://t.co/g1Fefcidu9

— Lil Chano From 79th (@chancetherapper) May 19, 2016
Chicago go https://t.co/8rOIFuuaiR and scroll down. #MagnificentColoringWorld

— Lil Chano From 79th (@chancetherapper) May 19, 2016
#magnificentcoloringworld not what you think

— Lil Chano From 79th (@chancetherapper) May 19, 2016