BAPE Reveals Silver & Gold BAPEX TYPE-3 Models
"Ape Shall Never Kill Ape."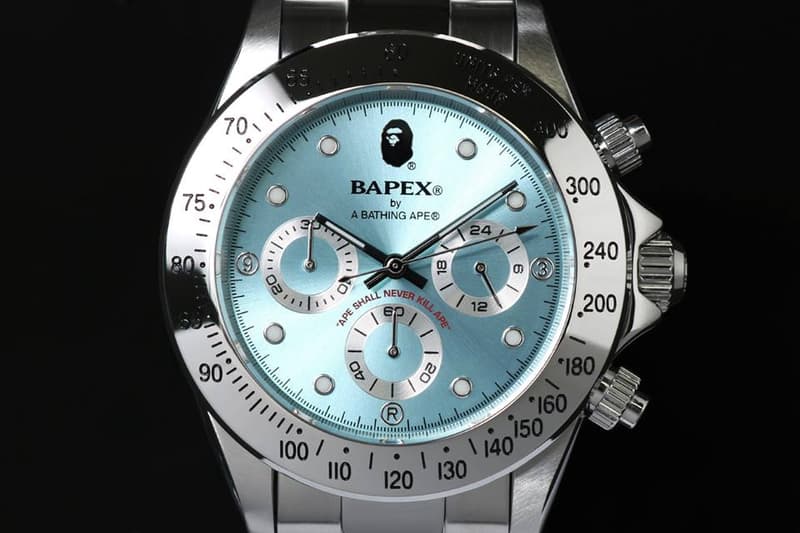 1 of 2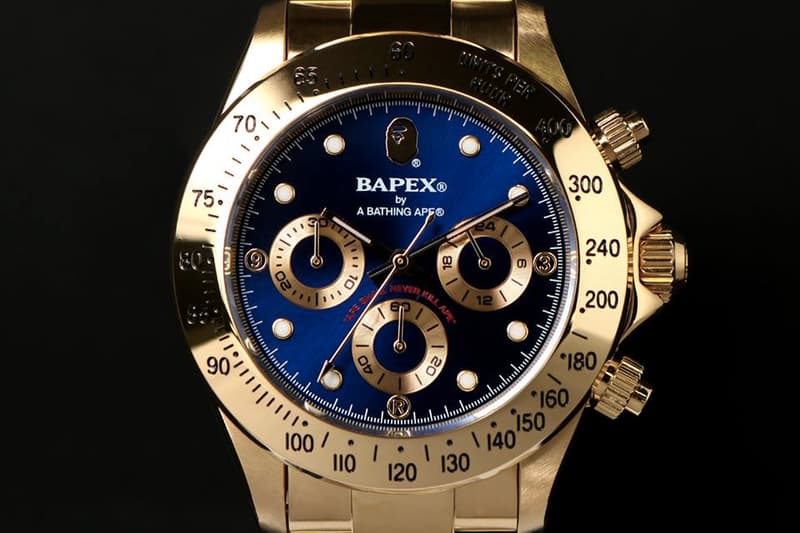 2 of 2
Fresh from revealing its full collaboration with artist Hebru Brantley, BAPE has now unveiled the latest BAPEX watch releases. The two new TYPE-3 models come in either silver or gold, with the metal used on the bezels, strap and dials.
The standout feature of each watch is its face, which comes in either light blue (for the silver version) or dark blue for the gold. The watch is then finished with Ape Head branding, and the phrase "Ape Shall Never Kill Ape" in red above one of the dials. The two new BAPEX watches are set to release via the BAPE web store on June 2.
In related news, BAPE recently celebrated its 25th anniversary with the  "BAPE XXV" capsule.
BAPE BAPEX TYPE-3 Watches