Get to Know the Unsung Heroes Behind Beyonce's 'Lemonade'
They're low-key, but made high impact.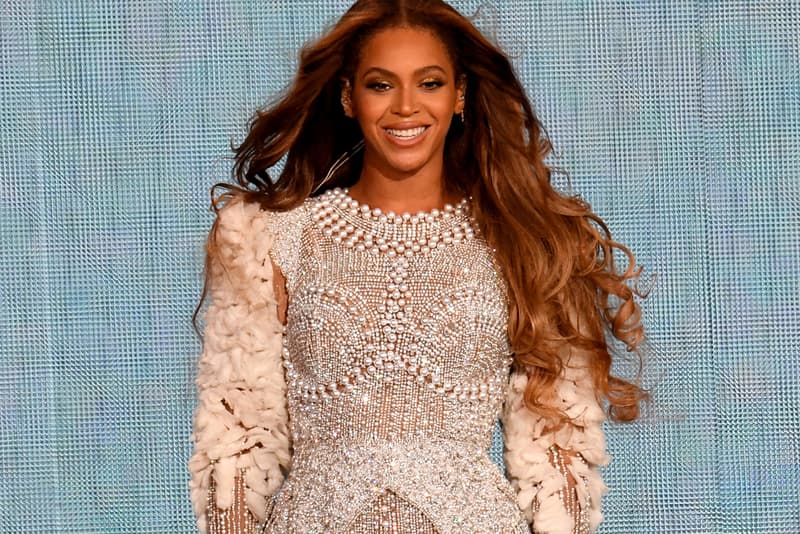 Working with another artist on their own major project goes beyond being just an asterisk on a credits list, as albums from artists like Kanye West have shown. In recent years, those who have attached their name to releases from Beyonce have earned the platform to pump up their own sounds, as well as add creative credibility to Beyonce's pop star aura. With the release of Lemonade, the situation is no different. Beyonce's latest LP has brought almost as much attention to her artistic assistants as it has Jay Z cheating rumors.
For her new album, Beyonce might have pulled together her best selection of collaborators yet. From award-winners to behind-the-scenes gurus to those responsible for creating entire sounds, Beyonce pieced together a near-perfect string of studio sessions. As Lemonade continues to dominate headlines, we decided to run through the list of songwriting credits on Lemonade to highlight the biggest unsung names on the project. From Mike Dean to MeLo-X, Lemonade is absolutely stacked.
1. Kevin Garrett
Mutli-talented singer-songwriter has been one of Roc Nation's secret weapons for a couple of years now, and only in recent months has he truly emerged from the shadows and inched closer to the spotlight. With the coming of Beyonce's new album, he's definitely going to receive the recognition any artist would want. Talented and impressive as a solo artist, Garrett showcased some truly exceptional abilities as a behind-the-scenes sound architect by playing an integral part in the creation of Beyonce's LEMONADE cut "Pray You Catch Me."
2. Emile Haynie
Jack-of-all-trades singer-songwriter-producer Emile Haynie is one of those musicians who probably has a key to every major talent's studio and their cell phone number in his contacts. He's won a Grammy for working with Eminem, worked closely with Plain Pat and Lana Del Rey, been at the right hand of Mark Ronson and Kid Cudi and more. More than just a traditional producer or writer, Haynie is the sort of open-minded, progressive sound sculptor that would fit right in with a Kanye West album session. Last year he released his debut solo album We Fall, impressing many by enlisting contributions from a large band's worth of high-profile talent.
3. MeLo-X
A site favorite, MeLo-X has been one of Brooklyn's most talented and forward-thinking artists for quite some time now. Never one to compromise his art or bow down to the confines and demands of pop markets, MeLo-X always delivers unapologetically creative and artistic sounds and styles in his releases. Having worked with Beyonce before, his name resides within the credits on LEMONADE cuts "Hold Up" and "Sorry."
4. Boots
Out of all the collaborators who have worked closely with Beyonce in recent years, Boots is the one probably most recognizable for launching a solo career off their writing and behind-the-scenes work. Choosing to exist on the more aggressive fringes of music instead of the pop-leaning styles he cooks up for others, Boots dropped an apocalyptic debut album entitled Aquaria last year and has worked closely with rap's favorite pair of molotov cocktail throwers, Run The Jewels. At this point, you can consider Boots a staple of Beyonce's studio arsenal.
5. Danny Boy Styles
The Weeknd and his XO crew are proving themselves to be breeding grounds for quality, effective songwriters and solo talent with star potential. Case in point: XO in-house producer and the collective's secret weapon, Danny Boy Styles. Credited for The Weeknd collaboration "6 Inch," Danny Boy Styles' resume boasts work for acts ranging from UGK and The Weeknd to M.I.A. and Nicki Minaj. He has showcased a penchant for making hits, and has more than his fair share of chart-toppers under his belt.
6. Mike Dean
Mike Dean is a man who probably doesn't need an introduction, but his list of accomplishments can always bear a repeat or two. Since the early days of southern rap, he's helped create entire schools of sound. He helped define the aesthetic and sound of Kanye West's latter albums, and created countless hits. On the other hand, he can still crank out underground classics with Texas legends like Z-Ro. On Lemonade, he worked on "Love Drought," choosing to give Beyonce his quintessential sound as opposed to catering to her own genre.
7. Vincent L Berry
Out of all the artists enlisted for significant contributions on Beyonce's new album, Vincent L Berry might be the one with the least modern fanfare. However, he might be one of the Lemonade artists with the most pull and power in the industry. He's co-founder of Press Play, Inc, a media juggernaut that has worked to promote, build, produce and support singles from artists such as Justin Bieber, Britney Spears, Jeezy, Ashanti, Kanye West and more. Influenced by artists and acts ranging from Sam Cooke to Rascal Flatts to R. Kelly, Berry knows his way around genres on all sides of the spectrum. Whether it's gospel, country or pop, he's proven he has a command and understanding of it all.
8. Father John Misty
Indie music's troll of the highest order, Father John Misty first said his credits for Lemonade effort "Hold Up" came about following an "airhorn" side-gig he does to cut checks and keep the lights on. Shaking off the insincerity of that story, Father John Misty later explained his connection with Beyonce's new album as the byproduct of his friendship with Emile Haynie. A very close collaborator of Beyonce's, Haynie played her some music of John Misty's and some tracks he penned for others. The timing of it all was perfect, as Beyonce was in search of new collaborators at the time. With the stars perfectly aligned, Beyonce soon sent a demo of "Hold Up" to John Misty, and the rest is now history. "I'm pretty sure they were just looking for lyrics, but I went crazy and recorded a verse melody and refrain too that, unbelievably – when you consider how ridiculous my voice sounds on the demo – ended up making the record – right between picking up the baseball bat and decapitating the fire hydrant," explains FJM. While asserting that he was "mostly kind of in the dark" and that his "involvement with the record kind of ends" after finishing up his take on the demo, Beyonce herself met with FJM backstage at Coachella last year to let him know his music would be a part of her album. FJM has worked with Lana Del Rey in the past and holds a very near-and-dear spot in the hearts and minds of many music critics and astute indie fans, but this is arguably the closest he has come to a massive, mainstream spotlight.