Tupac's hologram Coachella performance causes huge sales rise and chart reemergence
tupacs-hologram-coachella-performance-causes-huge-sales-rise-and-chart-reemergence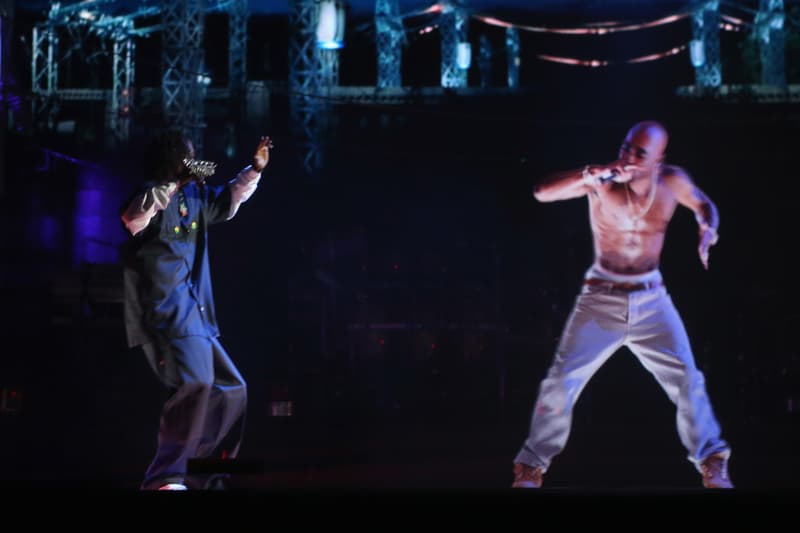 When Tupac appeared on stage in hologram form alongside Snoop Dogg at Coachella two weekends ago, the event instantly became global news. Although it received mixed feelings from fans of the late rapper, the fact that his name is back at the front and center of music is certainly a positive. In addition to everyone talking about Tupac due to the hologram, people have also been flocking to buy his music. According to Billboard Biz, three of Shakur's albums and several of his songs have seen significant increases in sales since his first hologram appearance on Sunday, April 15. One of the albums, Greatest Hits, has even reemerged on the Top 200 for the first time in 12 years. Read below for a breakdown of just how much of an effect Dr. Dre and Snoop Dogg's now infamous stunt has had.
Tupac's 1998 album Greatest Hits returns to the Billboard 200 for the first time since 2000, as it jumps back in at No. 129 with 4,000 copies sold according to Nielsen SoundScan (a gain of 571% over the previous week). The MC's other albums also saw gains, including All Eyez On Me (2,000; up 95%) and Me Against the World (1,000; up 53%).

The late rapper's songs got a boost too. His biggest seller of the week was "Hail Mary"—the song his projection opened with at Coachella. The song moved 13,000 downloads last week for a 1,530% sales increase. His second biggest seller was his No. 1 Billboard Hot 100 hit "California Love" (featuring Dr. Dre and Roger Troutman), shifting 11,000 downloads (119% increase). His third best-seller was the second Tupac song that was performed at Coachella—"2 Of Amerikaz Most Wanted" (with Snoop). It sold 9,000 (up 881%).