You Can Now Create Custom Snapchat Face Filters
GIPHY functionality included.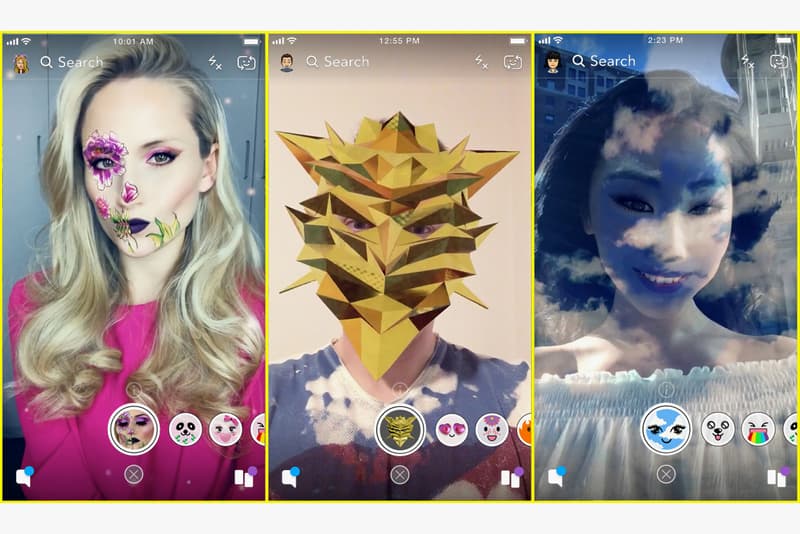 Snapchat follows up on its Lens Studio desktop app with a new set of templates allowing creators to craft their own face filters. Optimized for both experts and beginners, the functionality encourages users to build their own filters, with experienced creators able to churn out bespoke lenses in as little as five minutes. After the finalized creation is uploaded to the app, users will receive a link that they can use to open the filter or share with friends. All public snaps created with these new filters will become part of a 24-hour story, with community lenses highlighted in the Discover tab, encouraging more users to join the fun.
The new creation tools will also allow for GIPHY functionality, which recently rejoined the app after it was removed following the discovery of a racist GIF.
Snapchat also recently introduced a group video chat feature.