A Roundup of This Week's Best Music Releases
Music highlights of the week, all in one place.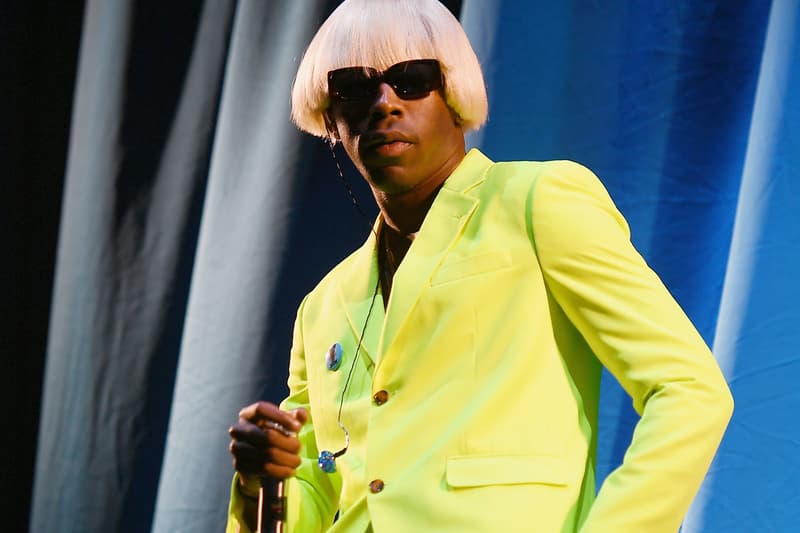 Despite Coachella dominating the music headlines, it was still a big week in music outside of the festival which saw new releases from A$AP Rocky, The Weeknd, King Krule, J.Cole, Lana Del Rey and even Tyler, The Creator who's now apparently overseeing Bill The Science Guy's music campaign. The week also brought us a new action-packed video from hip-hop's man of the hour, Kendrick Lamar who co-starred with an unknowing Don Cheadle that was unaware of K-Dot reenacting his infamous Rush Hour 2 character as "Kung Fu Kenny." One of our picks as Artists to Watch Out For in 2017, 24Hrs, also had a solid single with strip club-anthem connoisseur with Juicy J, further establishing himself as one of the most prolific, new R&B acts of 2017. And last but not least, the flawless Drake x The Weeknd mashup from an unknown bedroom producer by the name of Young Kippur that managed to catch the attention of OVO's Oliver El-Khatib who world premiered it on OVO Sound Radio Episode 41. Check out all the drops below and keep it locked for our music roundups that will continue to highlight some of the week's biggest releases.
He's been on a musical hiatus these past few months, but made a rare reappearance earlier this week when he debuted two new songs on Mount Kimbie's new show with NTS Radio. "Untitled" & "When and Why" weren't quite exactly on the same wave length as Zoo Kid circa 2012, but anytime there's no material from Archy, we'll just have to take it. The two new cuts can be heard below at the 44 minute mark and the 1 hour 31 minutes mark.
After debuting the song at a Cozy Boyz afterparty during Coachella, A$AP Rocky along with D.R.A.M and Juicy J unleashed the official version of what may be this year's go-to summer anthem. "Gilligan" was produced by Juicy J and could perhaps be one of the lead songs off one of the two Rocky albums he promised to deliver this year.
After ASCAP mistakenly leaked and confirmed the long-rumored collaboration, Lana Del Rey & The Weeknd's new single finally arrived this week and as expected, it lived up to all the hype. The song would eventually take #1 spot on the 'Billboard + Twitter Trending 140' charts and with an influential music duo like Lana and Abel behind it, the record won't be going anywhere, anytime soon.
Hate him or love him, the internet rap star has been a man on mission since the release of his 2016 viral hit, "Dat Stick." Since then, Chigga's been following up with a series of impressive, hard-hitting one-offs to ensure fans he's no one hit wonder. With his first ever North American Tour looming, the Indonesian rapper continues to makes his case with another compelling rap cut that calls out his naysayers titled, "Back At It." Listen below and also check his out recent track with THEY., ZHU and Skrillex here.
After highlighting the young singer/songwriter as one our Artists to Watch For in 2017, young 24 is shaping up to become one of the most prolific, new R&B acts of 2017. He's further made a case for it by showcasing his ability to craft songs for the burlesque queens out there with ATL legend and strip club-music connoisseur, Juicy J. Listen to "Strip Club" below, and also check out what 24 considers as his everyday, must-need essentials.
Undoubtedly the biggest music headline this week following his remarkable Coachella performance. Kendrick Lamar dropped his new action-packed video for "DNA." starring Don Cheadle. Funny enough, K-Dot Lamar portrayed himself as "Kung Fu Kenny" in the visual that was in reference to Don Cheadle's infamous character in Rush Hour 2 that Don was totally unaware of. Needless to say, we wouldn't be surprised if K-Dot the Academy Award winner snag themselves a 'Video of The Year' award at the VMA's that just so happens to be at The Forum in Inglewood, CA this year.
After deactivating his Twitter account earlier this month, fans began speculating about his possible hiatus from music. Well that turned out to be false after he dropped a new monster single with Jay Z & Frank Ocean just days later. Shortly after, he would also unveil that he's been working behind the scenes with Bill Nye The Science Guy on a theme song for his new upcoming show with Netflix. This will certainly go down as one of biggest and cultural moments of his storied career. Listen below.
Following the release of J. Cole's much talked about 4 Your Eyez Only documentary that explored the socioeconomic issues of low-income communities across the nation, fans were quick to spot out a song heard within the film called, "Want You to Fly." Although no official word has come from J.Cole about the single, the song sees the rapper dropping some jewels on the importance of spirituality and the overcoming of systematic roadblocks. Definitely an uplifting song that was much-needed in today's social and political climate.
Mashups and remixes happen everyday but every so often there's one that stands out above the rest. This is the case here with unknown producer Young Kippur who just flawlessly remixed Drake and The Weeknd's into a mashup aptly-titled, "Secret Passionfruit." The song would eventually catch the attention OVO's Oliver El-Khatib who would premiere it on OVO Sound Radio Episode 41.
Listen to Drake & The Weeknd's "Secret Passionfruit" Mashup by Young Kippur here.