Here's How Much Top eSports Players Earned During Their Careers
There's a lot of zeroes.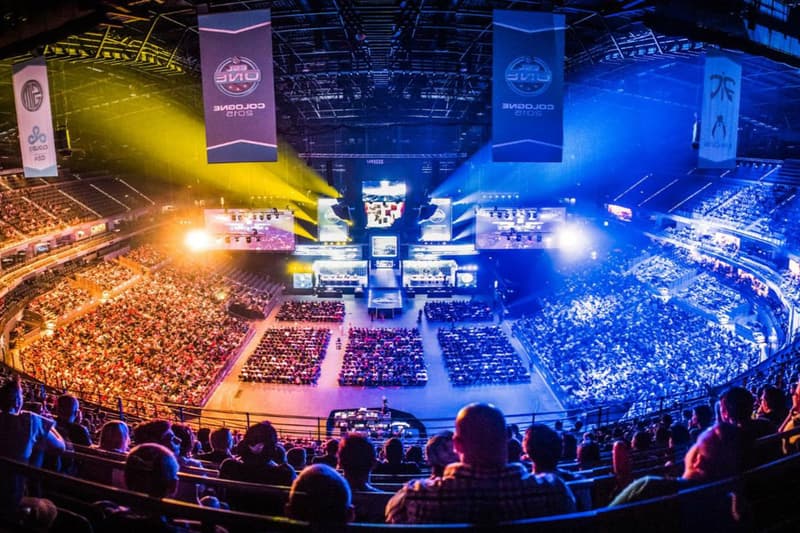 A recent look into the the world of eSports has revealed just how much money its top earners make. At the pinnacle of the tree last year is KuroKy, who took home $3.5 million USD in earnings. This is largely thanks to the "Dota 2" championships, which awarded over $24 million in prize money during 2017.
A close second is Miracle- who earned just over $3 million USD during his career and is part of Liquid, the same "Dota 2" championship-winning team as KuroKy. The team as a whole won $10.8 million USD for their victory, meaning they leapfrogged to the top of the earning rankings. Another seven players have earned over $2 million USD, with names such as UNiVeRsE, MinD_ContRoL, Matumbaman and ppd all appearing in the rankings.
Casino.Ca also took a look at winnings by country, with China leading the way in earnings with a figure of $68.5 million USD, with USA in a close second by handing out $63 million USD. Take a look through the infographics below to see the breakdowns of top earners, earnings by country, and the age of peak earning power.
In related news, the NBA recently held its inaugural draft for the NBA 2K eSports league.
1 of 3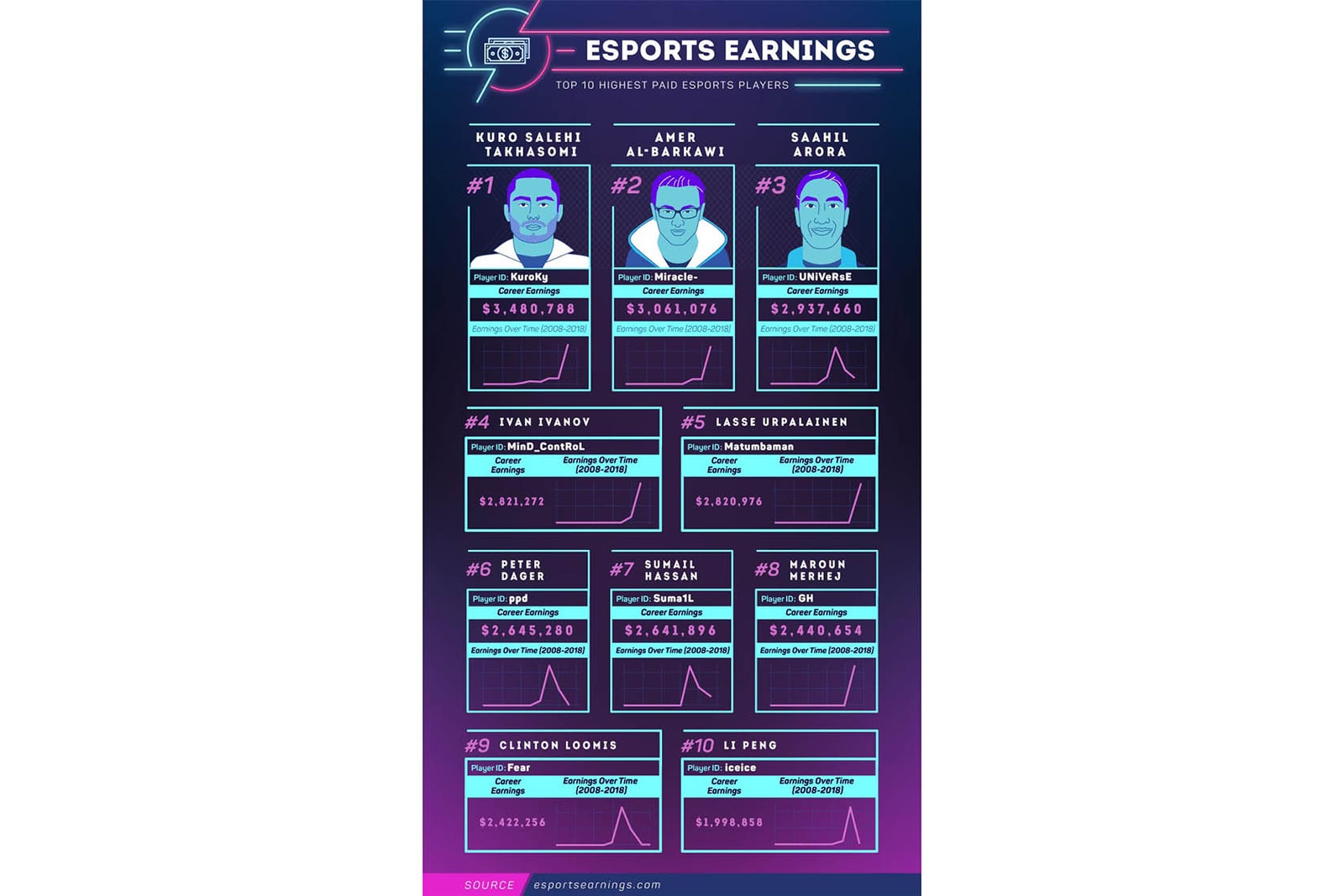 2 of 3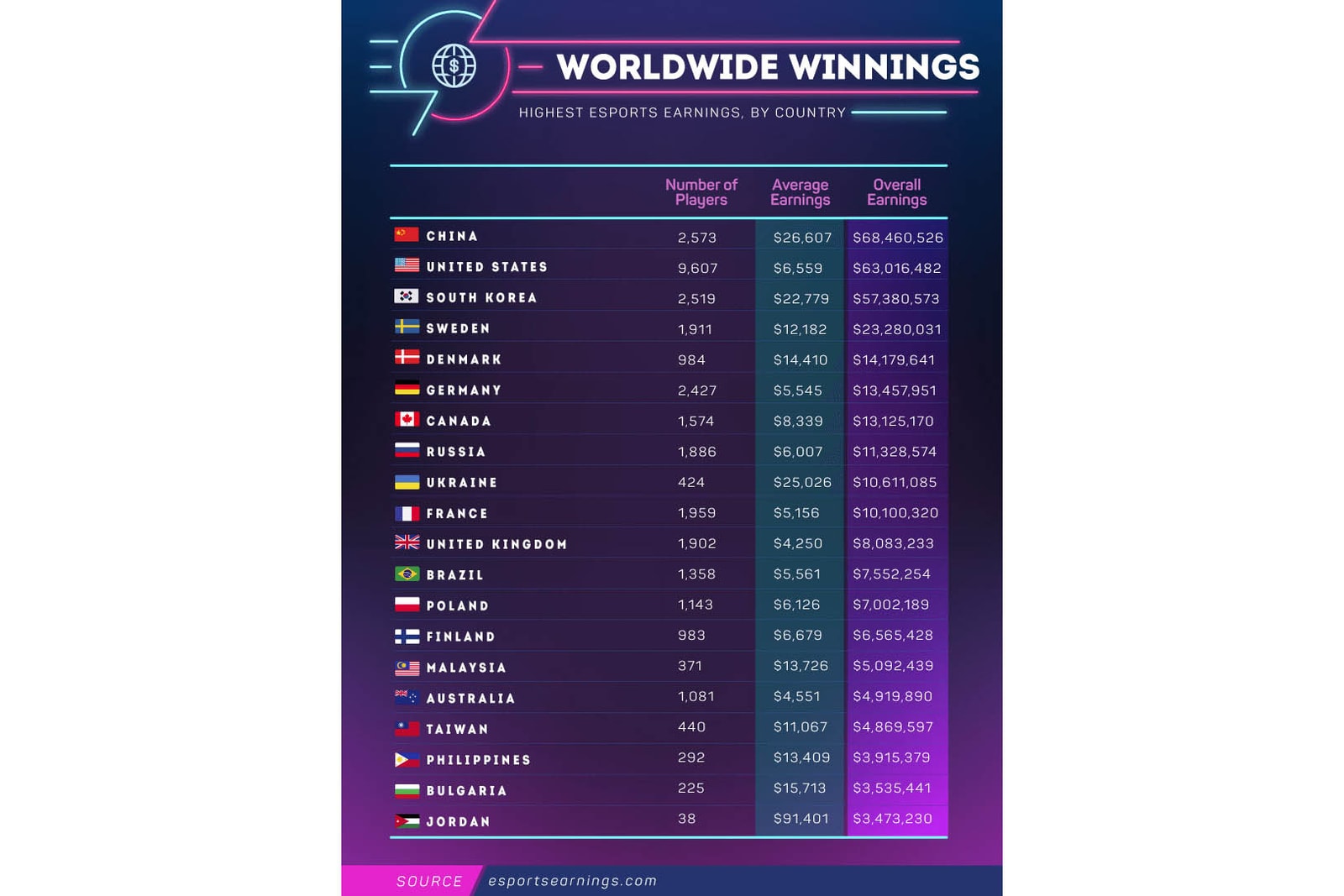 3 of 3