Arsène Wenger to Step Down as Arsenal Manager
"Wenger Out" comes true.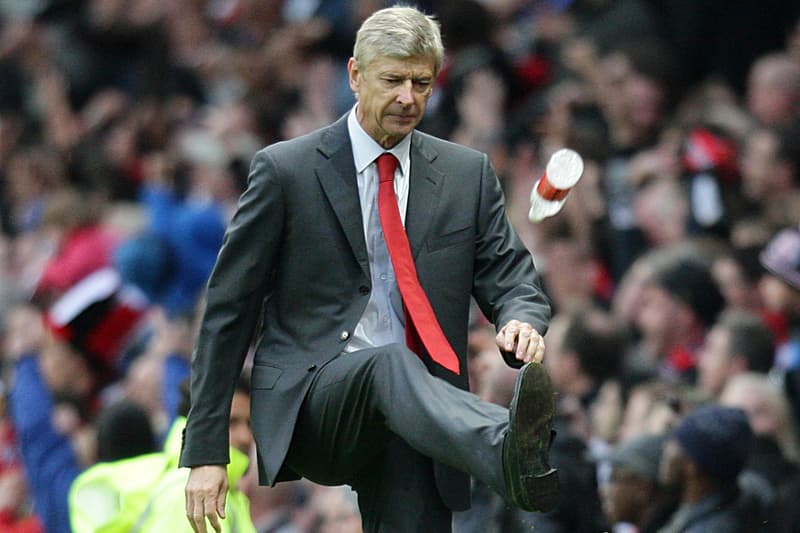 In breaking news, Arsène Wenger has just announced he will leave Arsenal at the end of the season, ending a near 22-reign over the English club.
This news will come as a relief to die-hard fans of the club, considering Arsenal has not won an English Premier League title since the 2003/04 season — which included the golden years with Thierry Henry — causing them to become impatient with the club's less-than-ideal results. The Gunners currently sit in sixth place on the Premier League table, set to miss out on a top-four spot for the second straight season, with their hopes of reaching the Champions League resting on winning the Europa League.
The Frenchman departs a year before his latest contract was due to expire. Wenger, 68, won three Premier League titles and seven FA Cups, including the Double in 1998 and 2002.
In a statement to the club's website, Wenger stated:
"After careful consideration and following discussions with the club, I feel it is the right time for me to step down at the end of the season. I am grateful for having had the privilege to serve the club for so many memorable years. I managed the club with full commitment and integrity. I want to thank the staff, the players, the Directors and the fans who make this club so special. I urge our fans to stand behind the team to finish on a high.

To all the Arsenal lovers take care of the values of the club. My love and support forever."
Wenger stepping down has been a wish for many fans. In case you've missed it, "Wenger Out" was the Grime Anthem for all Arsenal fans.