Leonardo DiCaprio Scoops up a Jean-Pierre Roy Painting for $38,000 USD
One of many works collected by the Oscar winner.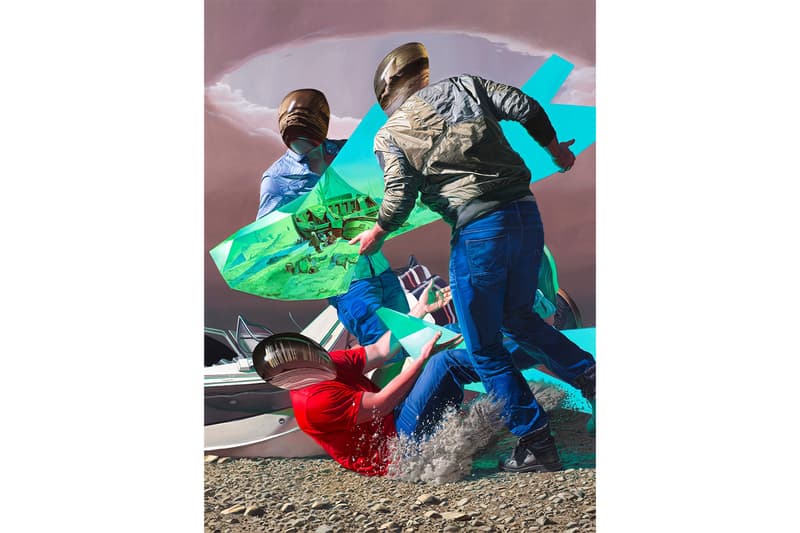 When he's not rehearsing scripts or engaging in environmental activism, Leonardo DiCaprio is presumably sifting through artwork sales from fairs or auctions. The Oscar winner and longtime arts patron continues to add works to his extensive personal collection. His latest purchase is a painting by LA-based artist Jean-Pierre Roy titled Landscape With Divergent Perceptual Reference Frames. Leo bought the artwork for $38,000 USD from Gallery Poulsen's booth at VOLTA NY art fair during opening hours last Wednesday.
According to Page Six, Roy and DiCaprio have been "friends from elementary school…he's a talented artist whom Leo collects." The artist is widely-celebrated for his hyperrealist and surrealist paintings that relay apocalyptic scenery with vibrantly-colored subjects. The painting purchased by Leo is part of the artist's latest series entitled "Aporetic Sequence."
Check out the piece above and visit Jean-Pierre Roy's official website to view more projects. Last January, Leonardo DiCaprio was reported to star in Quentin Tarantino's upcoming Charles Manson movie.