@itsmaysmemes Collaborates on a Massive Outerwear Editorial
We talk to the 16-year-old about her larger than life memes.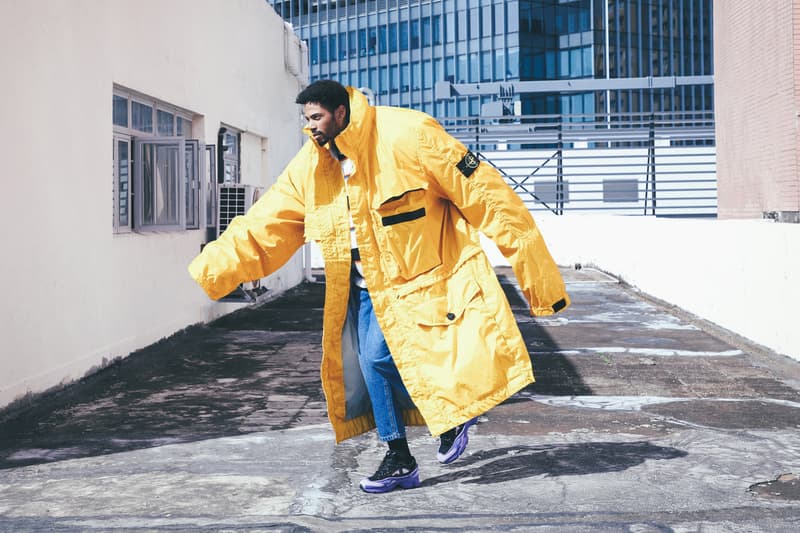 1 of 8
2 of 8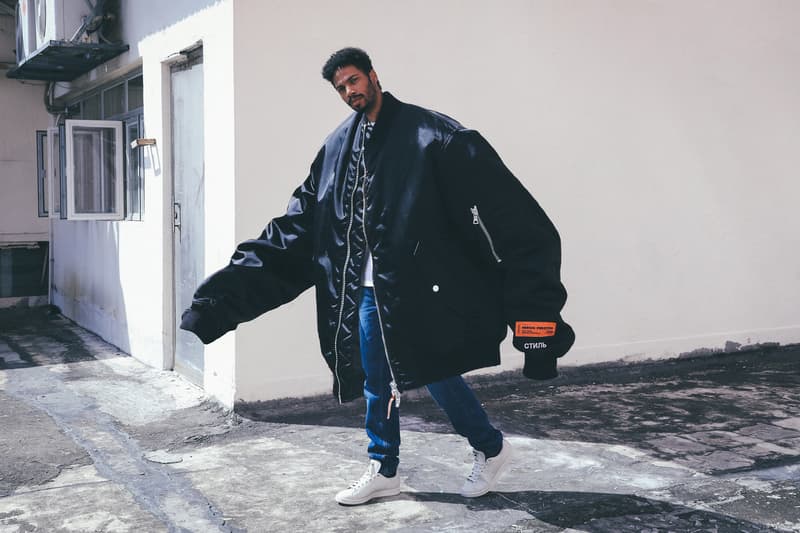 3 of 8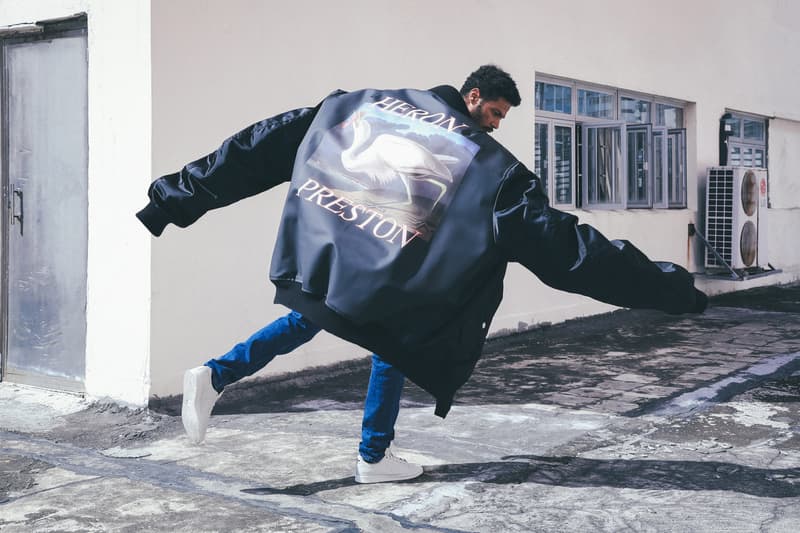 4 of 8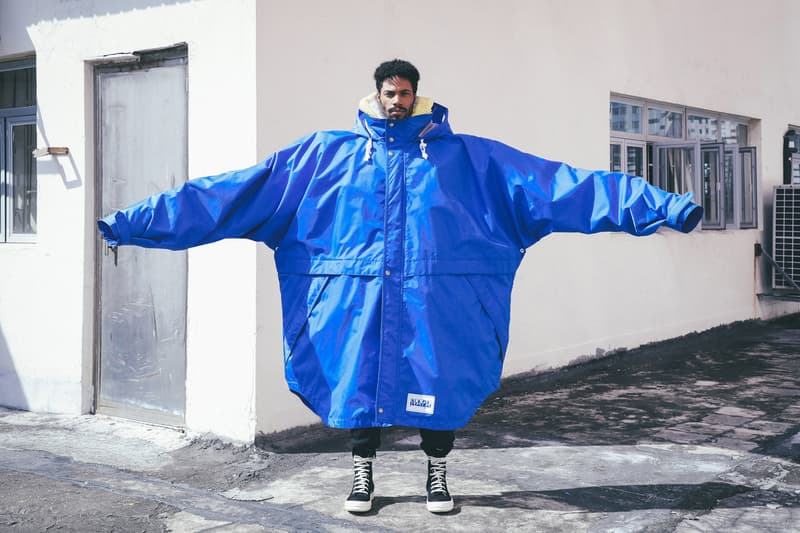 5 of 8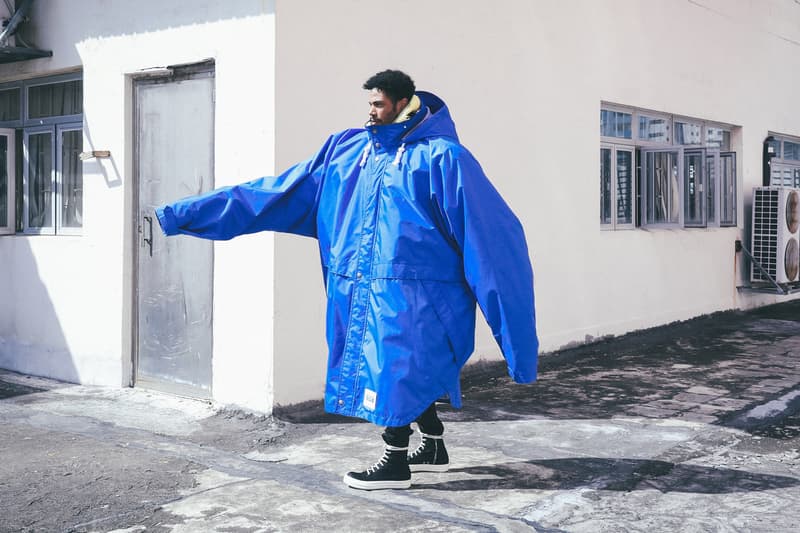 6 of 8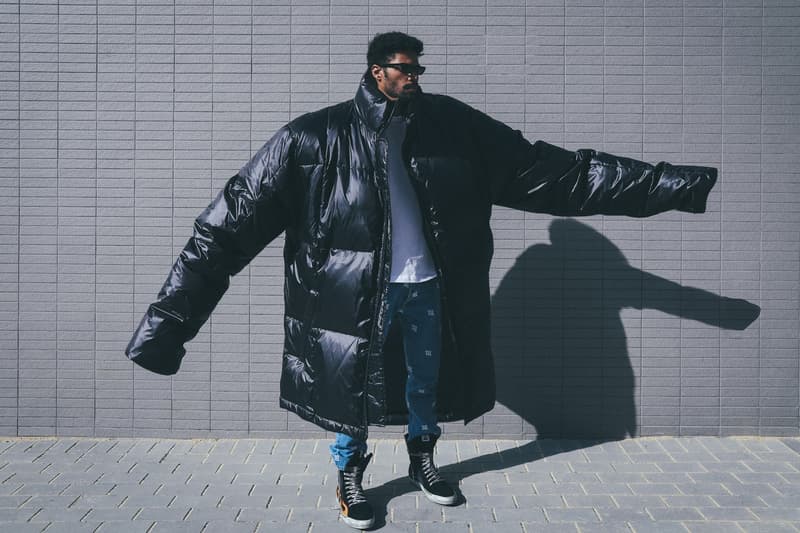 7 of 8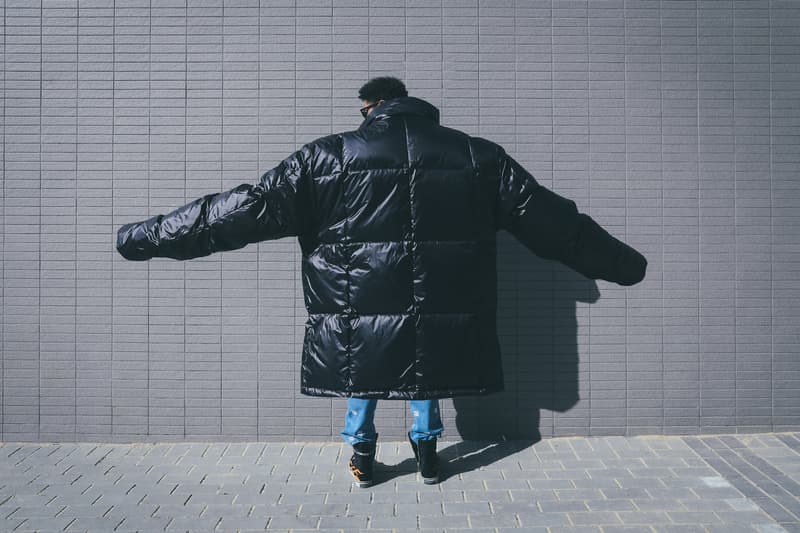 8 of 8
With Internet meme culture remaining a pervasive force, increasingly we see the viral phenomenon spreading into every facet of modern culture. A prime example is the fashion realm, which has embraced the irreverent attitude of memes giving rise to a plethora of designers and labels.
Most recently the meme world has reciprocated the newfound love with original content centered around the hottest fashion trends and news. Sixteen-year-old emerging Instagram star itsmaysmemes has led this reciprocation with her larger than life edits inspired by the exaggerated silhouette trend made popular by Vetements meme-inspired collections. The giant jackets and sneakers superimposed on the likes of well-known icons such as Luka Sabbat, Gully Guy Leo, Tyler, The Creator and even A$AP Rocky found on her page has been picked up by the sartorial world for the tongue in cheek look at the current state of clothing.
In collaboration with HBX, we recently tapped itsmaysmemes for a 'massive' outerwear editorial and an exclusive interview to learn more about the rising young Instagram star. May reveals what goes on in her DMs, what about big jackets spoke to her, and reveals what is her next meme-able target — all while spotlighting some of HBX's current offerings from Napapijri x Martine Rose, Heron Preston, Stone Island and more.
Read an excerpt below and head over to HBX for the full interview with itsmaysmemes.
For more contemporary fashion news, take a backstage look at thisisneverthat's first-ever runway show.
Tell us about yourself. If we look past the IG account, what are some interesting facts that we may not know about?

I'm a 16-year-old girl that lives in Hawaii but was born in Canada. I grew up in an extremely creative household. My dad is a graffiti artist/skateboarder, and my mom was in the fashion industry while I was growing up.

How did it start, and what photo would you say blew it all up?

It just kinda snowballed after I did Luka Sabbat's edit near the start of March. He legit put me on the radar because of his friends and fans. I'm especially grateful for having had the opportunity to do some edits for him. Thank you Luka!

What's been the best/funniest reaction to your work so far?

I love that some people can't tell if it's real or not. That's seriously the best. The fashion industry pushes the limits and I love that giant enormous jackets could be a total possibility.

I also can't believe that I've gained attention from as far as being on the Swedish news and in the newspaper… that's pretty funny for me.

How do you feel about fashion now and where it's heading?

I think fashion is/has always been pushing boundaries. There is so much pressure and competition out there to have the "must have" item. To stand out sometimes you have to do extraordinary things. I mean that applies to living life as much as it does to fashion. How excessively big can these garments get before they aren't really functional? Bigger is better? In photos it works. Real life? Maybe not so much.

I'm really excited about the recent news of Virgil Abloh joining Louis Vuitton. I think he is totally going to take things next level for LV and I can't wait to see what Virgil has up his sleeve.

What's next for @itsmaysmemes?
I'm just rolling with all the opportunities coming my way since this blew up and just trying to tap into the community to keep on top of what they would like to see more of.