adidas Strengthens Baseball Roster by Signing Yankees Outfielder Aaron Judge
The third consecutive Rookie of the Year to sign with the Three Stripes.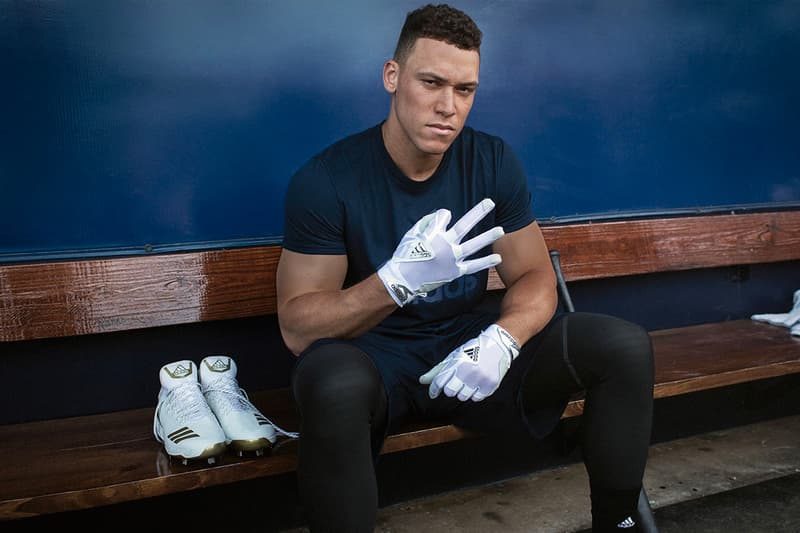 New York Yankees outfielder Aaron Judge is the latest baseball phenom to sign an endorsement deal with the adidas family. Joining the likes of Chicago Cubs third baseman Kris Bryant and Houston Astros shortstop Carlos Correa, adidas has successfully signed three consecutive Rookies of the Year since 2015 — signaling a conscious move towards the baseball diamond.
Just less then a year ago, Judge was a hungry minor league star trying to earn a spot in the big leagues, which he eventually realized by securing a roster spot on one of the most celebrated organizations in any sport, anywhere.
When asked to comment on his adidas partnership, the defending Rookie of the Year and Home Run Derby champ had this to say:
"Never in my dreams would I have envisioned that I'd be signing an endorsement deal at all."

"The coolest part is that they're not all about sports, and that was so clear in one of my first meetings with them."

"They're about lifestyle and showing who I was and who I am as a person. It's what made the choice easy."
In other sports news, LiAngelo Ball declares for the 2018 NBA draft.