10 Videographers Who Help Rappers Blow Up
These young shooters are changing the game.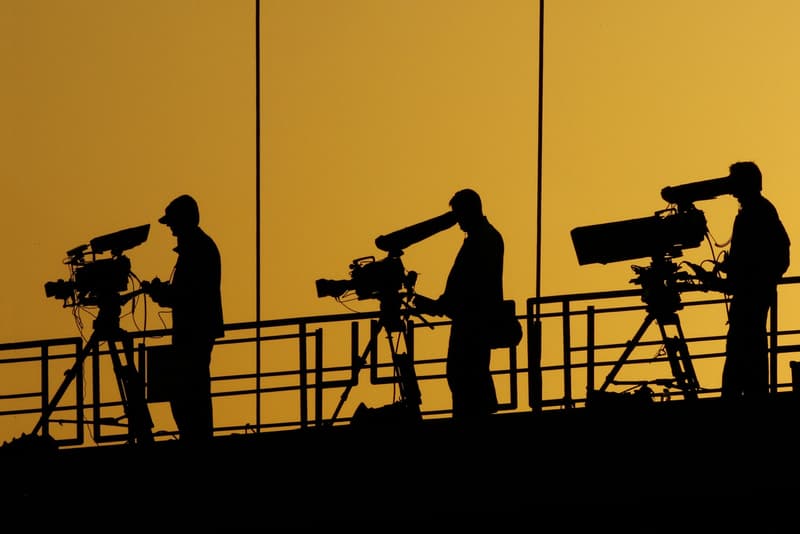 Before artists like A$AP Rocky and Chief Keef showed the world in the early 2010s that it was possible to blow the Internet up with low-budget, homemade music videos, rap visuals were usually produced by a team of professionals provided or paid for by the artist's label. No matter how D.I.Y. the song was, the videos were often a very costly, time-consuming affair that involved the expensive equipment as well as the expertise and labor of many contributors like dancers, extras and technicians. However, after Chief Keef's earliest hits — which were shot with affordable DSLRs by the likes of DGainz and AZae Production — gained him millions of views on YouTube, many unsigned street rappers like 21 Savage and Famous Dex decided to follow suit with this effective yet time and cost-efficient route.
Fast-forward to today, and many independent videographers inspired by the likes of DGainz and AZae have built up massive viewerships and followings. Rather than uploading their videos via their own accounts, rap artists would have these directors put up content through their channels. This creates a win-win situation for both the director and artist: videographers could leverage views off popular rappers, while rising artists could get attention from subscribers of the director's channel. Some youth-inspired online publications, like WORLDSTARHIPHOP, ELEVATOR, デーモンAstari, TrillPhonk, 4SHO Magazine, Link Up TV and GRM Daily, follow a similar strategy — they showcase unsigned and emerging talent and have built up a high-following channel by teaming up with various directors, artists and creatives.
In honor of the craft and grind of independent music video production, we put the spotlight on 10 of today's most established and illustrious D.I.Y. videographers in the American rap game. For more on rap's new wave, check out our editorial piece highlighting 12 most buzz-worthy emerging rappers.
Notable clients: Famous Dex, Slim Jesus, Soulja Boy, Trill Sammy
Biggest video: Famous Dex – "2 Times"
Real name: Azeez Alaka
Based: Chicago, Illinois
Age: 21
Subscribers: 283,000+
Channel views: 185,000,000+
Laka Films, born Azeez Alaka, is currently one of the most successful independent directors in the rap game, boasting almost 200 million total views and nearly 300,000 subscribers. Following the footsteps of fellow Chicagoans DGainz and A Zae Production, Laka was one of the first shooters to film Famous Dex shortly after the energetic Chi-town rapper dropped his Black Migo Dex moniker. Alaka, having only joined YouTube on October 2014, kept supporting Dex before everyone else caught on and shot some of his most well-known videos including "Drip From My Walk," "2 Times" and "H**s Mad." The rise of Dex helped Laka gain other well-known Chicago rappers like King Louie, Lil Reese, Rico Recklezz and Montana of 300 into his clientele. Eventually, notable, out-of-town artists like Trill Sammy, Soulja Boy, Sauce Walka and Slim Jesus began hiring the young videographer for his work. Famous Dex is, however, still his biggest client to date.
Contact Laka Films here.
Notable clients: NBA YoungBoy, Scotty Cain, T.E.C. & Maine Muzik
Biggest video: NBA YoungBoy – "38 Baby"
Real name: David Gutentag
Based: Baton Rouge, Louisiana
Age: 25
Subscribers: 133,000+
Channel views: 86,000,000+
David Gutentag joined YouTube back in February of 2011 and started off by uploading freestyles, cyphers, studio sessions and music videos of both local and popular rappers. Early videos featured Kevin Gates, Lil Snupe, the late Ceddybu the Rap Sumo and others. It wasn't until the rise of locally popular rapper Scotty Cain that the videographer started getting more recognition. David and Scotty dropped their first video, "Throw Them B*tches," in the summer of 2014. From then on, more local rappers hit up David as their go-to director, including T.E.C, Maine Muzik and NBA YoungBoy. YoungBoy and David dropped their first video the end of the summer 2015, eventually David was releasing NBA YoungBoy's biggest hits including "38 Baby," "Murder," "Bandz," "So Long" and "What I Was Taught." With Baton Rouge's biggest emerging star currently locked up, David G continues to work heavily with local rappers and has established himself as the city's hottest rap videographer.
Contact David G here.
Notable clients: DeJ Loaf, Famous Dex, Rich The Kid
Biggest video: DeJ Loaf – "Try Me"
Real name: Jerry Johnson (JerryPHD)
Based: Detroit, Michigan
Age: 20
Subscribers: 120,000+
Channel views: 54,000,000+
Whereas Laka Films and David G are the biggest rap video directors of Chicago and Baton Rouge respectively, JerryPHD is Detroit's mainstay video man (discounting 4SHO Magazine, which features various directors). Jerry started his YouTube channel off nearly five years ago but traffic started picking up significantly in 2014 after he posted Cash Kidd's hit song "On My Mama." Detroit's underground scene at the time, including some of Jerry's clients like Payroll Giovonni, Yae Yae Jordan and others, started picking up buzz; Jerry ultimately hit jackpot after directing DeJ Loaf's smash hit, "Try Me." PHD has also shot out-of-town rappers like Rich The Kid, Jose Guapo and of course, Famous Dex. Johnson is also one of the major forces behind the successes of Detroit's rising stars like Rocaine, Molly Brazy and Bandgang. At the moment, Rich The Kid and Famous Dex's "I'm Cool" is his biggest video on his channel, clocking in at almost 8 million views.
Contact Jerry Production here.
Notable clients: Allan Kingdom, D Savage, Famous Dex, Smokepurpp, Warhol.SS, Xavier Wulf, Yung Pinch
Biggest video: Famous Dex – "Hit Em Wit It"
Real name: Cole Bennett
Based: Chicago, Illinois
Age: 21
Subscribers: 101,000+
Channel views: 36,000,000+
Although Cole Bennett doesn't have the most views or subscribers compared to a few others on this list, his portfolio is still one of the more impressive ones. In his first two years on YouTube, Cole uploaded recaps, demo reels, interviews and showcases of Chicago's indie rap scene (Chance the Rapper, Vic Mensa, SAVEMONEY, Mick Jenkins, Alex Wiley, Saba etc.) In order to expand his Lyrical Lemonade brand, Cole began branching out and recording content from artists like Chief Keef, King Louie, the GMEBE camp and out-of-town artists, as well as shooting music videos for up-and-coming rappers. Cole struck gold after releasing a video for Famous Dex's "Hit 'Em Wit It," which currently has over 12 million views on YouTube. Known for his signature animated illustrations, Cole has put out official videos with Soulja Boy, Allan Kingdom, Xavier Wulf and buzz-worthy up-and-comers like Smokepurrp, Warhol.SS and Yung Pinch.
Contact Cole Bennett here.
Notable clients: Foxx, Maine Musik, Spitta, T.E.C
Biggest video: Maine Musik and TEC – "Go Crazy"
Real name: Brandon Singleton (Mr. OneNine)
Based: Baton Rouge, Louisiana
Age: 28
Subscribers: 90,000+
Channel views: 43,000,000+
Brandon Singleton, or Mr. OneNine, is Baton Rouge's second biggest videographer behind David G. With over eleven years of video, photography and design experience, the 28-year-old is oldest videographer on this list. Brandon runs his Str8 Up Ent platform, which helps artists with music videos, graphic design and photography; he also directs all of the videos on Str8 Up Ent's channel. He started his page off in 2011 by uploading music videos for local rappers like Lil Mook and Lil Boxx. Singleton initially gained a bit more recognition with Foxx's work but traffic on his channel stayed more-or-less stagnant over the next few years until the Baton Rouge rap scene began picking up pace. Since working with Spitta, T.E.C., Maine Muzik, Scotty Cain and the NBA and WNC camps, which has garnered hundreds of thousands to millions of views per video, Mr. OneNine has become one of the most sought-for videographers in the BR rap scene.
Contact Str8 Up Ent here.
Notable clients: Famous Dex, Mozzy, Soulja Boy, Isaiah Rashad
Biggest video: Famous Dex – "Ok Dexter"
Real name: Julian Simpson-Kirsch
Based: Los Angeles, California
Age: 22
Subscribers: 40,000+
Channel views: 18,600,000+
With only 47 uploads as of today, SK Films has the least video output compared to the rest of the directors on this list. Julian, who is based in SoCal, is Famous Dex's go-to videographer when the rapper is out in LA. Simpson-Kirsch began uploading videos of local rappers onto his account in late 2013, and he was lucky enough to be able to film Isaiah Rashad for his "Gusto" video before the rapper got signed to TDE. Another notable video that S-K shot was Soulja Boy's collaboration with Sacramento hero Mozzy, "Murder." Regardless, SK's visuals with Rashad, Mozzy and Soulja Boy did not contribute to the filmographer's success as much as his work with Famous Dex; nearly all of his videos with over 100,000 views are with Dexter.
Contact SK Films here.
Notable clients: Fetty Wap, Remy Boyz
Biggest video: Fetty Wap – "Trap N*ggas"
Real name: Brian Sanchez
Based: Paterson, New Jersey
Age: 24
Subscribers: 33,000+
Channel views: 21,000,000+
Brainfilmz is the only representative from New Jersey on this list. Originally part of Fetty Wap's Zoo Gang and the RGF Productions imprint, Brian directed and filmed some of Wap and Remy Boyz's best known tracks. Under his own Brainfilmz brand, Fetty Wap's "Trap N*ggas" is his best known work, clocking in at over ten million views. Having joined YouTube on August 2012, Brian put up only three music videos of local rappers LV, FiF and Boomz. After a two-year break, Sanchez dropped the video for Fetty Wap's "Wap Thru," and since then have been steadily putting out Remy Boyz-related content. Although he's still actively shooting and uploading on his account, the view count of his non-Fetty Wap/Remy Boyz material is considerably less than his Zoo Gang content.
Contact Brainfilmz here.
Notable clients: NBA YoungBoy, Scotty Cain
Biggest video: Scotty Cain – "NBA Smoke"
Real name: Antoiner Thomas
Based: Baton Rouge, Louisiana
Age: 24
Subscribers: 30,000+
Channel views: 15,000,000+
Behind David G and Mr. OneNine, TwoneShotThat — real name Antoiner Thomas — is the third most sought-for videographer in Baton Rouge. The 24-year-old has shot most of the hottest up-and-comers in the BR area, including NBA YoungBoy, Scotty Cain, Jungle Muzik Larry and members from both the NBA and WNC cliques. Launching his channel on October 2011, he has only started uploading his music videos last year. Within such a short time span, Thomas already garnered over 30,000 subscribers and 16 million total views. His popularity is mainly as a result of Baton Rouge's new wave made prominent by NBA YoungBoy. Scotty Cain's infamous NBA YoungBoy diss, "NBA Smoke," is currently his biggest video.
Contact TwoneShotThat here.
Notable clients: Chief Keef, Rocaine, Snap Dogg
Biggest video: Snap Dogg, Smokecamp Chino and Antt Beatz – "Ape Sh*t"
Real name: Corey Watts
Based: Detroit, Michigan
Age: 24
Subscribers: 28,000+
Channel views: 13,000,000+
Corey Watts is one of the most sought-for videographers in the Detroit area, boasting over 13 million total views and 28,000 subscribers. His biggest clients include Detroit's hottest local rappers like Rocaine, Snap Dogg, Shred Gang, GT and more. His videos are desaturated and darkened, aesthetically portraying the Motor City's cold and dismal streets. He joined YouTube late 2010 and started off by uploading random videos like skate clips and music videos for a rapper named Tony Williams. It wasn't until mid-2013 when he began to expand his music video portfolio, putting up content featuring Yae Yae Jordans, Snap Dogg, Rocaine and more. As of now, he has many videos with six-figure views but none have reached the million mark yet — Snap Dogg, Smokecamp Chino and Antt Beatz's "Ape Sh*t" comes the closest at nearly 900 thousand.
Contact CT Films here.
Notable clients: Mike Sherm, SOB X RBE
Biggest video: SOB X RBE – "Anti"
Real name: Cleveland Smith
Based: Vallejo, California
Age: 19
Subscribers: 14,000+
Channel views: 1,700,000+
Just because XaltusMedia is the least known on this list doesn't mean he is the least talented. Born Cleveland Smith, Xaltus current video's are vibrant, crisp and well-edited. Having shot most of SOB x RBE's biggest hits like "Anti" and "Lane Changing," the 19-year-old has become the go-to shooter for Vallejo's young, fresh bourgeoning rap scene. Smith started off by filming his friends' middle and high school rap videos, and is now consistently delivering radiant visuals for his area's blossoming stars-to-be, such as FirstClass, Benny and SubTae. However, since SOB X RBE uploads their videos via the group's own channel, XaltusMedia's view count is not as high as it could be right now.
Contact XaltusMedia here.