Here's How Much the 2018 NBA All-Star Players Earn From Endorsements
See who made the list.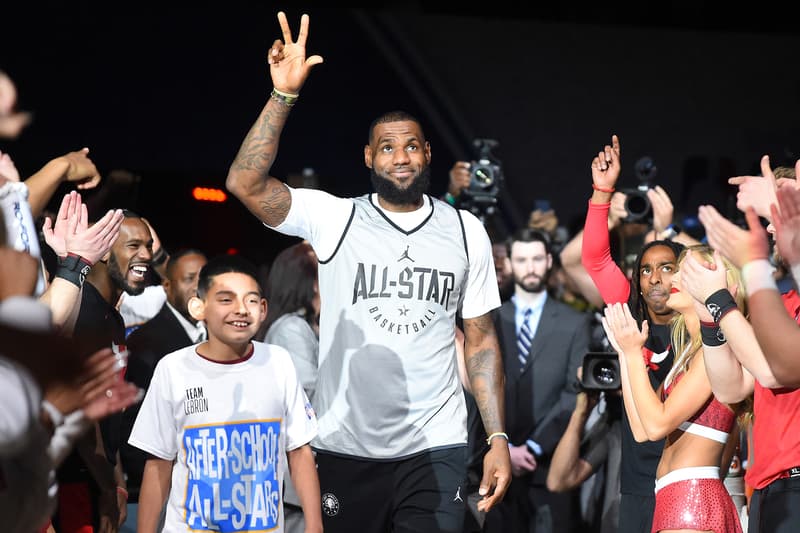 The 2018 NBA All-Star Game is well underway, and with that Forbes has complied a list of the players involved and how much money they earn annually from endorsements alone.
It's no surprise King James lands the top spot, thanks in part to his seven-year $90 million USD contract with Nike. Rounding out the top three is Stephen Curry with $42 million USD and Kevin Durant with $33 million USD. According to Forbes, the NBA's 10 biggest endorsement stars will generate a combined $234 million USD off the court this year. Take a look at the top 10 below and head over to Forbes for more details.
NBA's 10 Biggest Endorsement Stars
1. LeBron James: $52 million USD
2. Stephen Curry: $42 million USD
3. Kevin Durant: $33 million USD
4. James Harden: $20 million USD
5. Russell Westbrook: $19 million USD
6. Kyrie Irving: $14 million USD
7. Damian Lillard: $14 million USD
8. Dwyane Wade: $14 million USD
9. Giannis Antetokounmpo: $13 million USD
10. Klay Thompson: $13 million USD
In case you've missed it, LeBron James rocked a custom pair of "More Than an Athlete" Air Force 1s just before the start of the All-Star Game.