Migos Give Advice to Falcons and Share Chili Recipe in Time for Super Bowl
Get ready for the big game.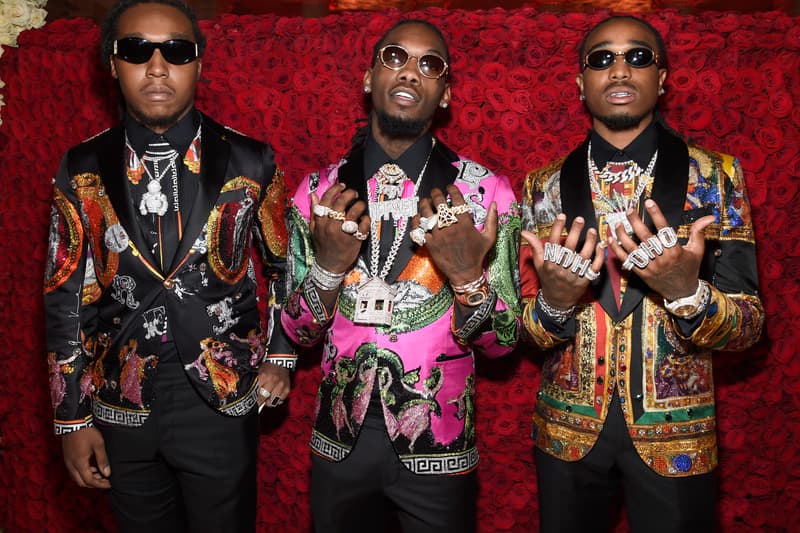 Ahead of the big game, the Migos sat down with Sports Illustrated to give a motivational pre-game speech to their home team, the Atlanta Falcons. The rappers talk about bringing the golden egg and encourage the team to stick together in order to take everyone to the top. Offset calls out Matt Ryan to make sure his passes are accurate, along with Devonta Freeman.
In a segment titled Cooking Up (Dope) Chili in a Crockpot With the Migos, the trio helps you prep for a crowd by walking you through their recipe for "chili pot," which includes ground beef, olive oil, chili powder, beans, tomatoes, cheese and optional onions (according to Offset). Take a look at the clips below and catch Super Bowl LI tonight at 6:30 EST on FOX.
.@Migos gives the @atlantafalcons a pregame speech for the ages pic.twitter.com/l6ERfMYB8E

— Sports Illustrated (@SInow) February 5, 2017
Please enjoy this video of @Migos explaining how to make chili pic.twitter.com/MLyIcvuv0B

— Sports Illustrated (@SInow) February 3, 2017