"How to Be a Hypebeast" YouTube Video Is a Time Capsule of All Things Hype
We speak to the creator/one of our biggest fans on the video's 10-year anniversary.
On February 5, 2007, a video emerged onto a blossoming video service called YouTube of three friends acting pretty stupid, foolish and immature on camera for a high school video project. The subject matter was meant to be somewhat of a parody of a person obsessed with sneaker culture, doing whatever it took to obtain the next greatest pair of kicks. It was whimsical, nowhere near professionally done, and lacked a considerable amount of direction and overall meaning, but thus became one of YouTube's first entertaining uses of the word that defined its core subject matter.
This video was, and still is, "How to Be a Hypebeast."
Fast forward 10 years, and director Adrian Eames reminisces about the video. "It was pretty bad," he confesses as we jokingly remark on the quality of the video. Eames, who makes quick appearances in the video but left the acting to his close high school friends, is now a 25-year-old business graduate who has hypebeast dreams while admittedly still belonging to the culture. His video "How to Be a Hypebeast" garnered a significant amount of traffic after its first 24 hours of YouTube exposure, which made him and his friends feel like "little internet celebrities" when viral videos weren't really a thing yet. Shockingly, his decade-old video is much like a time capsule that remains surprisingly relevant today: Nike SB Dunks are very much still around, A Bathing Ape's ubiquitous camo and shark patterns adorn streetwear kids in all major cities, and even Soulja Boy's presence is, more or less, intact.
We found time to sit and chat with the director to pick his brain on what exactly "How to Be a Hypebeast" was meant to be, how things have changed or not in the last 10 years, and if there's a potential for a sequel.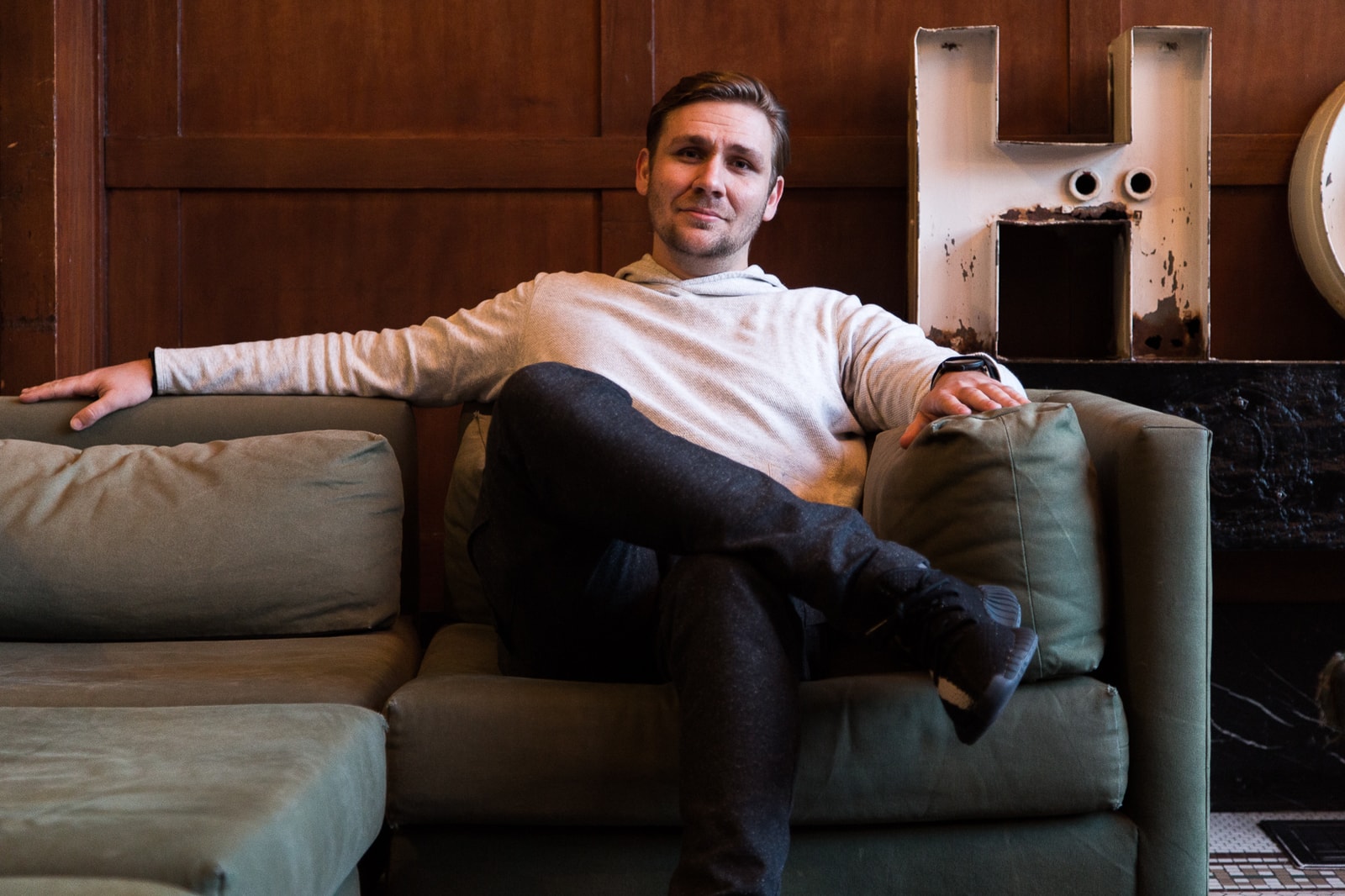 How did you find out about HYPEBEAST 10 years ago?
I think it was because I was into collecting SBs, that was my foray into hyped sneakers. I spent a lot of time on NikeTalk, NSB.org back in the day. Eventually I found HYPEBEAST from those forums.
What motivated you to make a video like that?
It wasn't really something I decided to do — it actually was because I was taking Intro to Filmmaking in high school and we had an assignment which was we had to do a "How to" video. I heard someone do "How to be an Emo." So I thought 'OK, I can do a type of person!' and not a lot of people knew about HYPEBEAST and it was something that was interesting to me, so I went ahead and made the video over a weekend and it was my school project. I uploaded it onto YouTube after it was all finished.
How did you guys do?
The video did really well — I was obviously really surprised. I believe it got 80,000 views in about a day and this was when YouTube wasn't a well-established thing. It [also] was on a couple of blogs, I can't remember exactly which but it was on The Hundreds and I think Complex put us on their blog. Me and my buddies for a day thought we were little internet celebrities. It was sweet.
As for the project, I told my teacher that I had put it on YouTube and that I had gotten a bunch of views — I don't know why but he didn't seem impressed. It was a pass-fail deal and we passed but he would normally give compliments to people's videos after we all showed them, and for mine he had just moved on. He seemed annoyed that I had made this, like, not-that-great video that was getting a lot of exposure.
Did your friends and colleagues understand the video?
No, not at all. I don't think [Mr. Bennett] understood at all what he had watched. I guess in 2007 sneaker collecting was big but, in the last 10 years it had blown up and at the time it was like "who's this guy making this video about shoes and clothes and stuff I hadn't heard of." So at the time not many people understood what was going on. Except on the internet I guess (laughs).
Any plans for an updated video?
I've gotten a lot of requests to make a "hypebeast" part two and haven't been really motivated to do it, but I am thinking I might do it in the coming year if I have my own shop and I got products that I'm selling — it'd be pretty cool to do a Volume Two featuring some of the stuff that I'm actually going to be selling.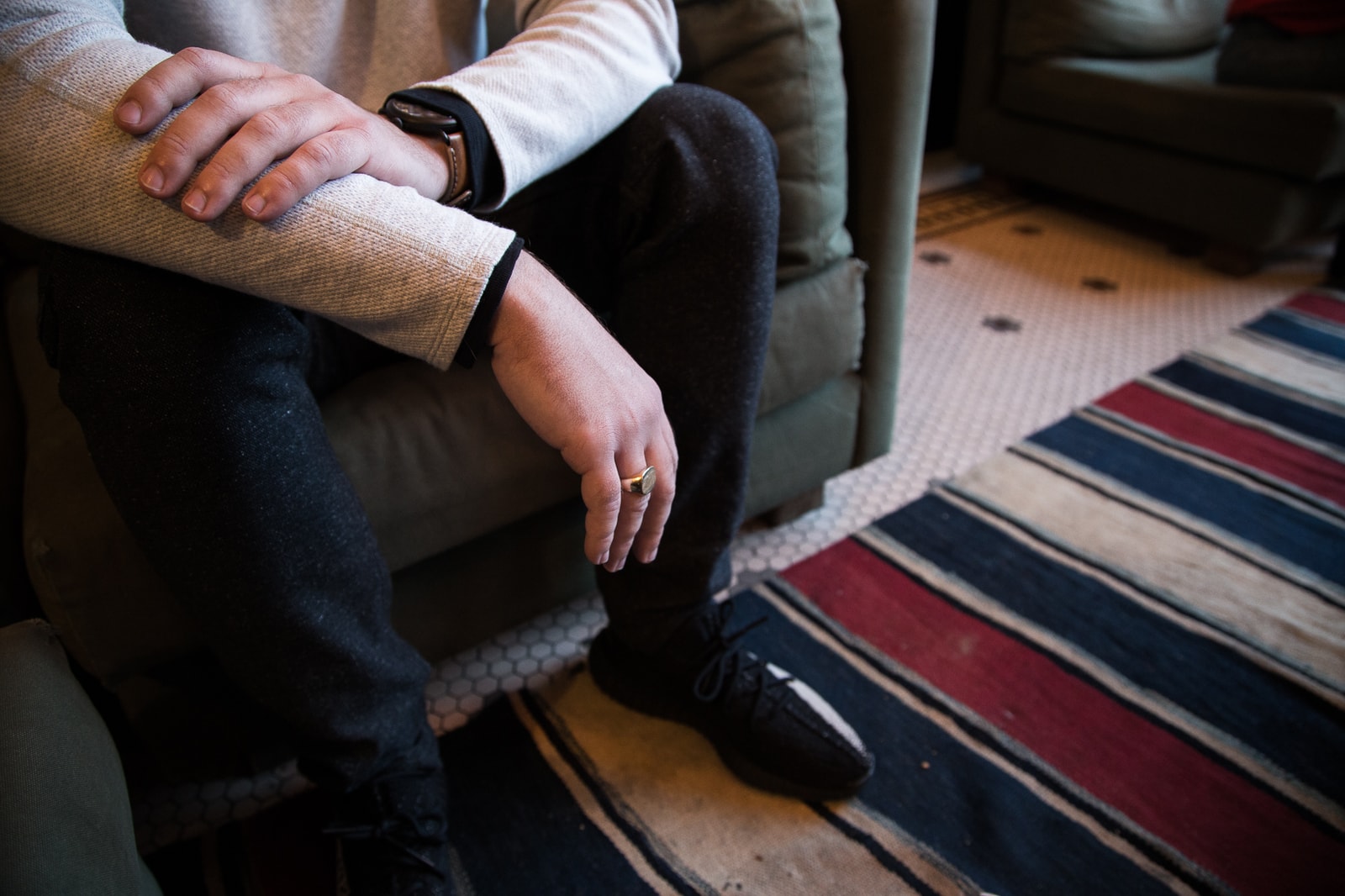 What is it to be a hypebeast now as compared to 10 years ago? Have things changed?
I think ultimately things haven't changed a lot. There's still a lot of names and brands that instantly generate hype. That said, we've seen styles change over the last 10 years.
How would you say the style was back then?
Definitely at that time, the skate thing was pretty big. I know that that's still kind of the case and that there are still skate brands that are more fashionable. But back then with SBs being more popular and other skate brands, that was kind of the main "cool vibe" and again maybe part of that was because I was 14 and 15 and that was what appealed to me. Now I see a movement towards workwear, and we're moving towards urban athletic wear, athleisure kind of deal.
Are you still a hypebeast now?
Yeah definitely. I still check the site all the time, so if you're still doing that then you're still a hypebeast. There's still some things where as soon as I see the name of the collaboration, I'm hyped about it. Supreme x Louis Vuitton is a great example. I don't necessarily want any of those things but seeing those two names together, I'm hyped about it! I don't let [it] affect me as much as it used to however. Nowadays I'm more interested in whatever I like the look of and don't care as much about the hype, but at the end of the day I'm still a beast.
What brands are you interested in now?
I'm really into Reigning Champ and wings+horns, those are probably my two favorite brands. They make up a lot of my closet. I really like John Elliott. But I think the biggest change for me over the last few years is going from someone who was strictly Nike to really branching out to [say] adidas because obviously they've been making quite an uprising, but also checking out Common Projects and ETQ Amsterdam, or Filling Pieces. I think more alternative stuff.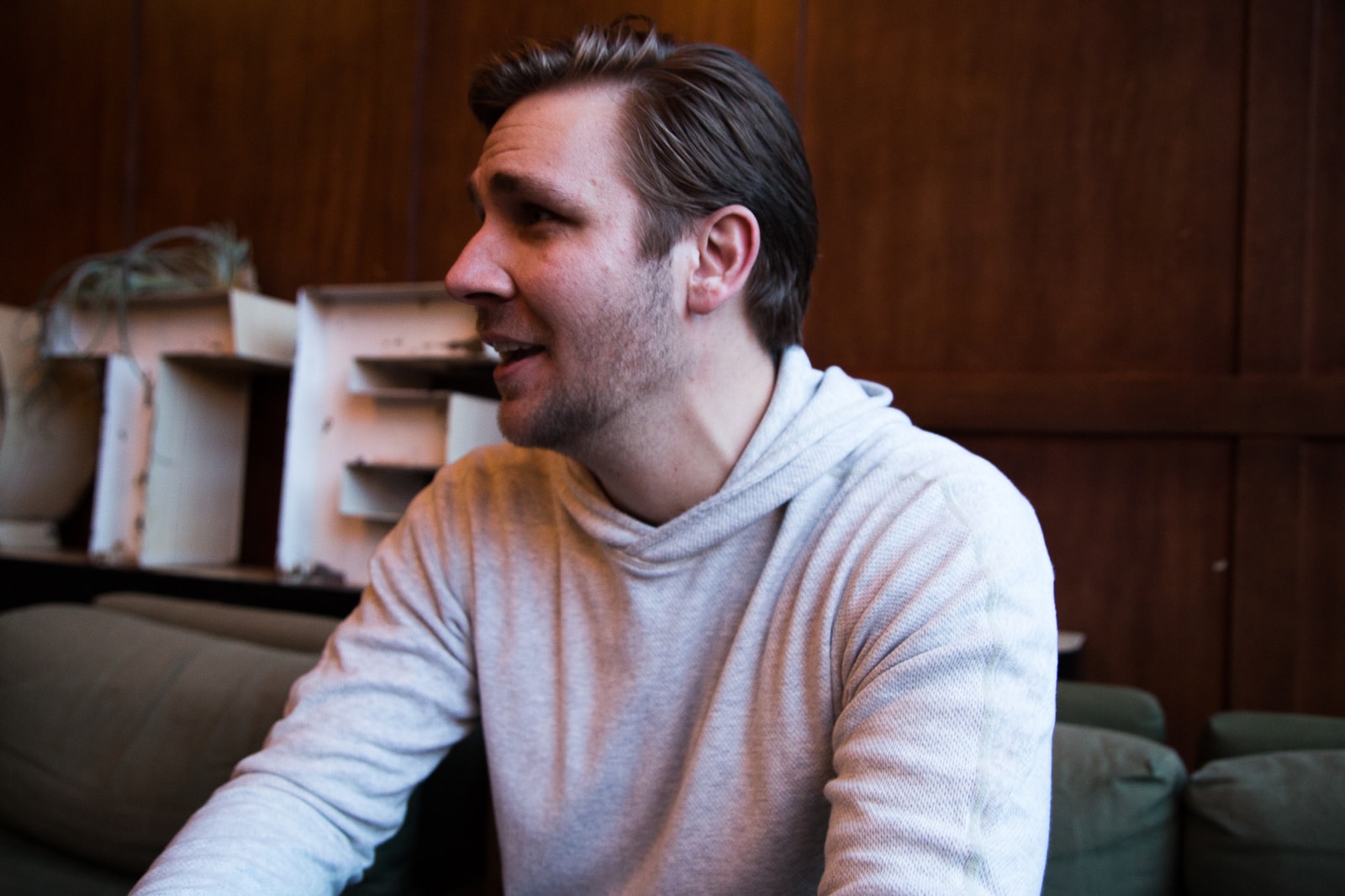 If we were to delve into HYPEBEAST culture now, in your opinion, what's hyped in fashion?
Athleisure, lots of black, long drapey tops but also with athletic jogger-like pants.
Footwear?
BOOST technology. UltraBOOSTs, NMDs, Yeezys. Everyone loves those, so that's definitely the most hyped topic right now.
Music?
Frank Ocean, for me. He's had two projects that've been really far apart but I can't think of anyone recently that has had so much hype surrounding it as Frank Ocean's stuff did.
Sports?
It's gotta be the Warriors. They put this crazy team together.
Entertainment?
Game of Thrones. Everyone's still hyped about it. Westworld might be coming up but GoT is still one of the most torrented and watched shows and has one of the craziest fanbases too.
Tech?
Wearables. I think that kinda crosses over into fashion — we're trying to figure out a way to make our tech a part of us but also represent us, so it's gotta look cool too.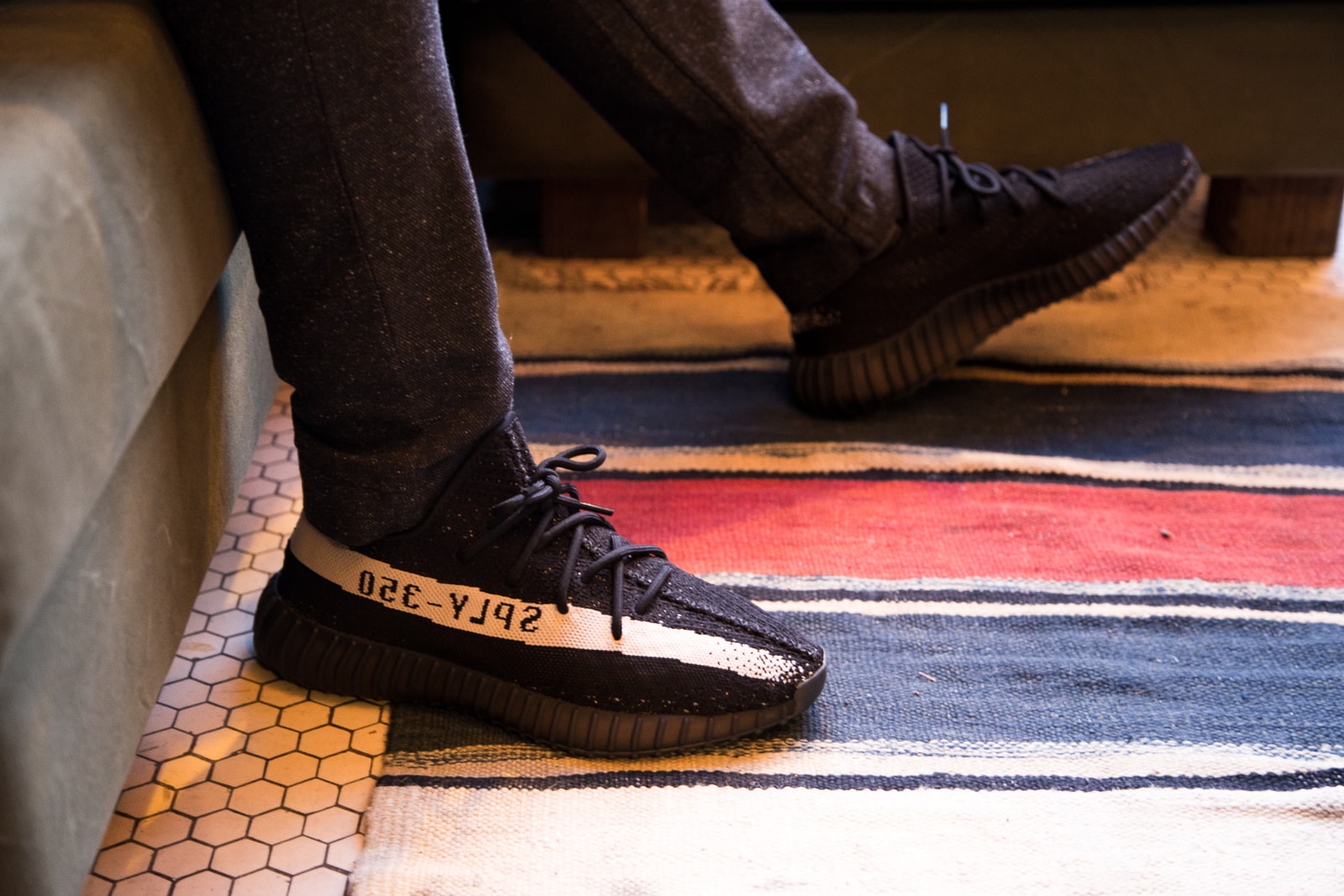 What did you not like about the hypebeast culture back then and now?
I think the competitiveness. There's some of these guys who've been into the hypebeast look for a little longer than you have and they see you starting to pick stuff up. There's definitely some haters for no reason — they think they're the only ones who discovered the brands and they want to be the only guy in the area to rock it.
Ten years ago there weren't bots around.
Probably not.
But it was still hard to get Tiffany Dunks. Is there a solution to the difficulty factor — bots, resellers — of being a hypebeast?
Ultimately no, unless we start taking everything offline. It's not a great strategy but if we keep selling everything online, people are gonna find ways of [cheating] and getting to the front of that line quicker. I can't think of a way around that unless we do a lot of raffles or things like that so that everything's fair. It's definitely something I would prefer.
Since you witnessed the last 10 years, what do you predict will still be hyped in the next 10?
I think it'll be athletic leisure. Social norms are allowing it to be more acceptable to wear sweats, even in the office. People like to be comfortable, I think people will continue to wear that stuff.
Any words of advice for the 15-year-old Adrian Eames from the 25-year-old Adrian Eames?
To keep looking for ways to express what you're passionate about. There's a lot of awesome people out there with same interests even if it doesn't seem like it now.
Adrian has since moved on from his days of sneaker collecting and is gearing up to create the next generation of hypebeasts with a new store, aptly named Eames NW. "For HYPEBEAST readers there will be a lot of brands you're very familiar with as well as some upcoming brands I hope to introduce you to," he states. Find the information below.
Eames NW
3801 Stone Way N
Seattle, WA 98103
Projected Opening Date: Summer 2017