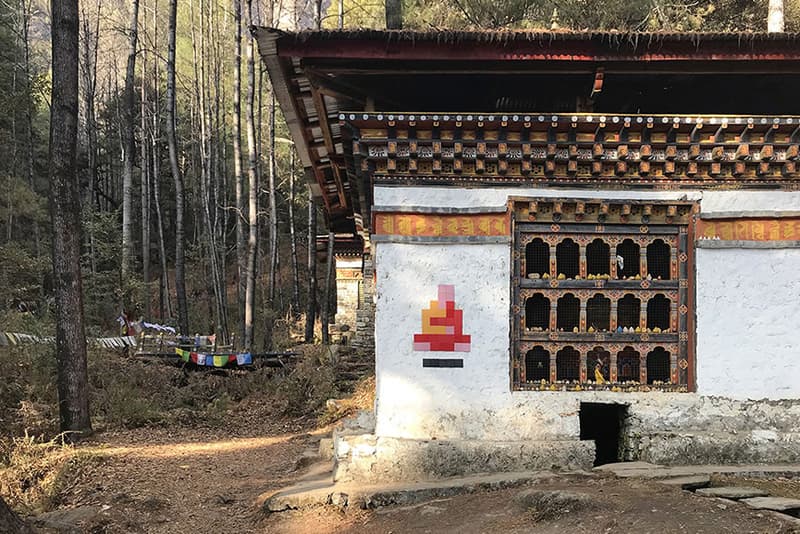 1 of 5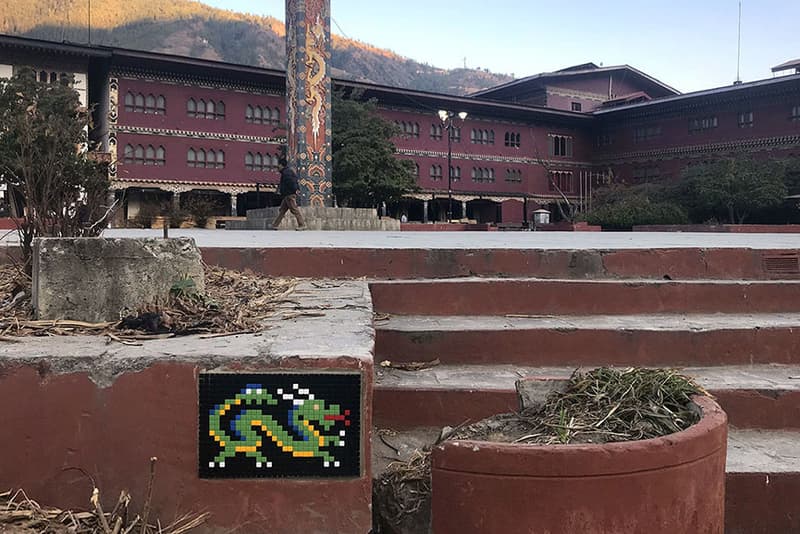 2 of 5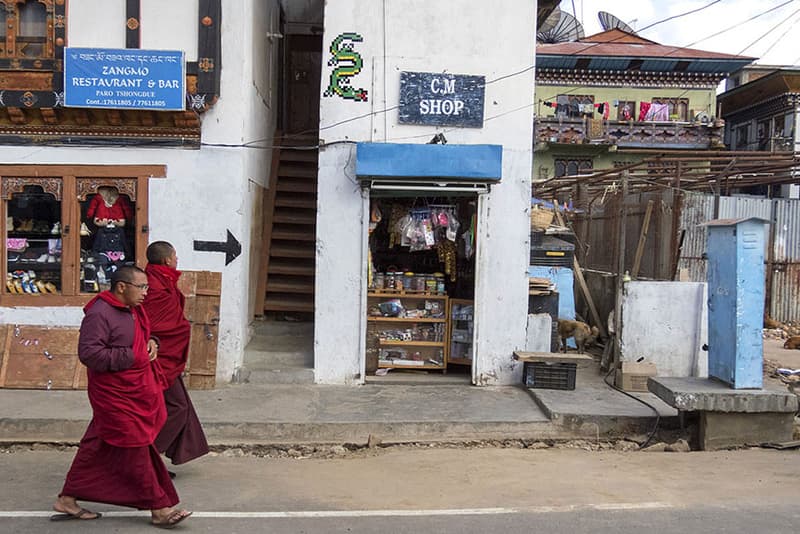 3 of 5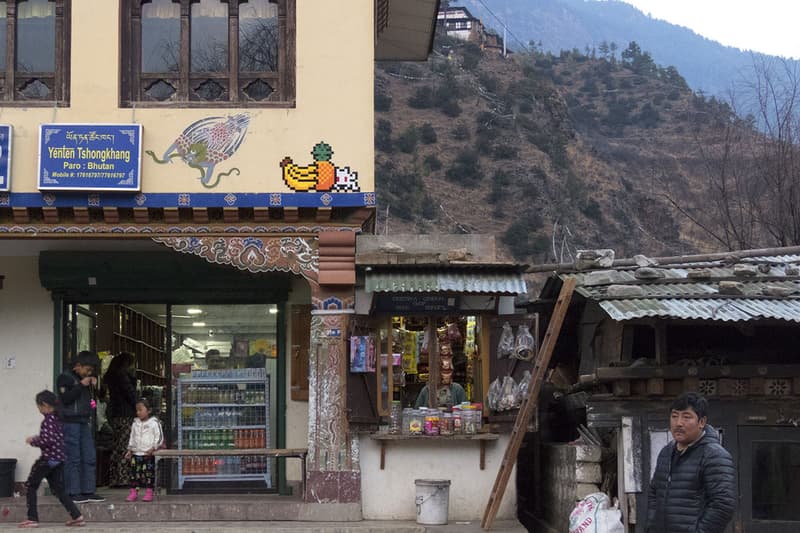 4 of 5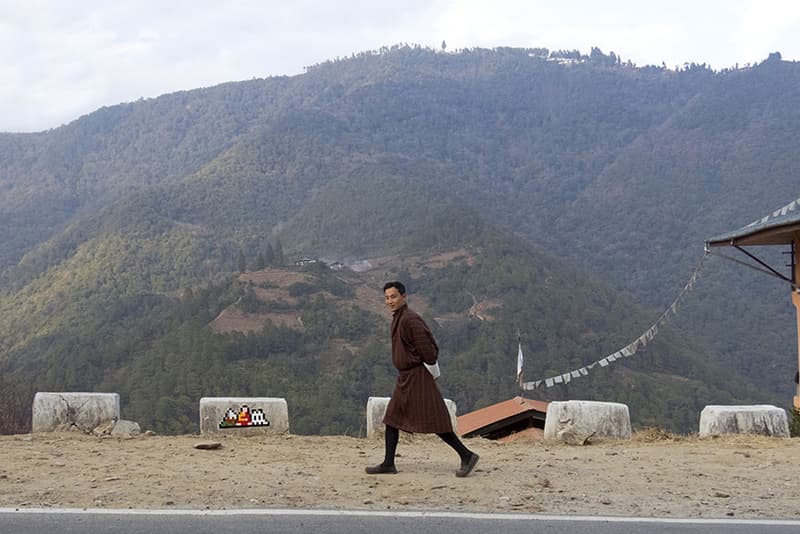 5 of 5
Invader Under Fire for Installing Street Artwork on Sacred Buddhist Temples
Hated by his loyal fans, but approved by a chief monk.
---
Invader continues to place his famed mosaic tiles in major cities as well as remote places all across the globe. His track record is well over 75 cities with approximately 3,600 artworks depicting the nostalgic Space Invader character. These numbers are an amazing feat by the French street artist, but his latest invasion is causing much controversy, even among his loyal fans.
The artist recently shared multiple Instagram posts depicting tile artworks placed on sacred Buddhist temples and sites in Bhutan. A majority of the works were inspired by Tibetan mandalas in his ubiquitous 8-bit aesthetic. Although Invader mentioned that he was in cahoots "with the benediction of the monks," folks still took to the comments section to voice their disapproval over the artworks, calling them "disrespectful" or "too invasive."
An anonymous individual who encountered one of the works in person told artnet News: "I was walking to meet my friends and all of a sudden I see somebody defacing a building in this most sacred of places," he said. "I studied art history, I love art, I like street art, but something about this crossed an ethical-moral boundary, especially as a visitor to another country."
Despite the objections by fans, the chief monk at Bhutan's first monastery, Cheri Goemba, apparently gave Invader permission to place the artwork inside the temple as well as surrounding locations. Nevertheless, check out Invader's reaction to all of the hate below and let us know if you agree or disagree with the sentiment.