Desiigner Could Be The Newest Member of G.O.O.D. Music
Will we get a Yeezy remix of "Panda" soon?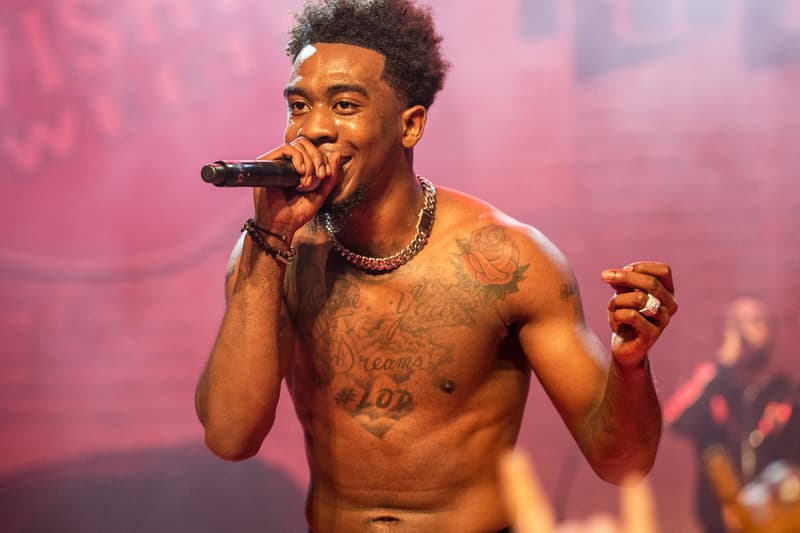 Little is known about up-and-coming Brooklyn rapper Desiigner but his hit song "Panda" has been blowing up since its release in December. Last week, the Brooklyn rapper was seen with Kanye West by TMZ at LAX as they were riding to 'Ye's new album in the car. Earlier today, Ebro sent out a congratulatory, now-deleted tweet to Desiigner today, saying that he is "now G.O.O.D. Music." Neither Kanye nor Desiigner have responded to Ebro's claim yet, so treat it as a rumor as of now.
Desiigner is now "GOOD Music"… Congrats.

— Ebro Darden (@oldmanebro) February 4, 2016
Why so many "Panda" remixes?
Let Desiigner have his song. Damn..

See this why we need OGs ..people fall back so this NY kid can get his run

— Ebro Darden (@oldmanebro) February 3, 2016
.@LifeOfDesiigner spotted with @kanyewest during an ambush from @TMZ: pic.twitter.com/c2xfchB30A

— TodaysWave (@todayswave) January 28, 2016