Pusha T "Wasn't Surprised" Drake Didn't Receive GRAMMY Nomination for Best Rap Album
"I don't think me and him are in the same category."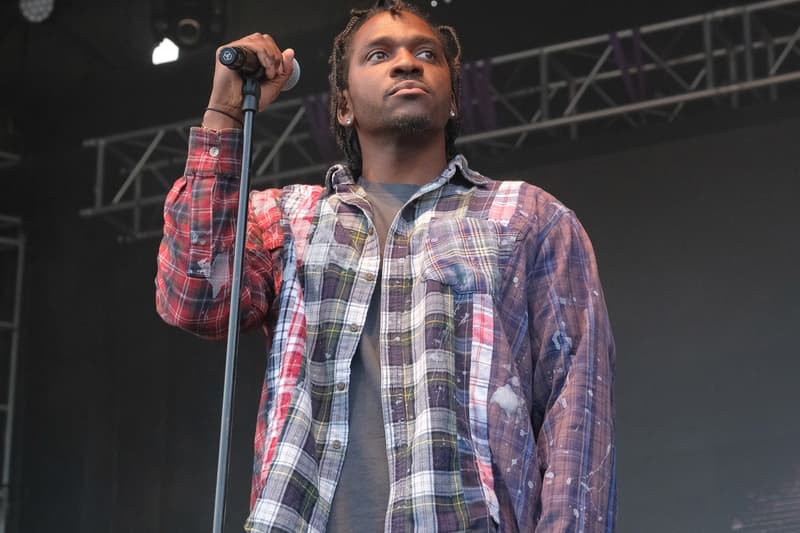 Adding more fuel to their ongoing feud, Pusha T recently shared he "wasn't surprised" Drake didn't get nominated for Best Rap Album for the upcoming GRAMMY awards show.
Sitting down with the Associated Press the artist stated, "I think everybody needs to stay in their respective category. I don't think me and him are in the same category" when asked about Drake's Scorpion being left out. On the other-hand, Pusha's latest album DAYTONA garnered a nod, marking it the first GRAMMY nomination of his career.
Throughout the interview, Pusha touches upon Kanye West's recent tweets, his favorite rap albums that were not nominated, and releasing his scathing diss track "The Story of Adidon." Read some excerpts below and head over to the Associated Press for the full interview.
In more music-related news, Travis Scott reportedly joins Maroon 5 for Super Bowl LIII halftime show.
What does it feel like to see DAYTONA up for best rap album?

Man, for me the Grammy nomination is just the icing on the cake. …I remember, like, being young, super-young and looking at the Grammys, I used to never see my favorite rappers up there… As I got older, and my favorite rappers were being nominated, they went through a whole boycott period. I remember rappers boycotting the Grammys. Then, ultimately, time moves on and I got to see some great ones — Jay-Z, Kanye West — receive a Grammy. To be nominated for what it is that I do, and what I've done — I've been very consistent for what I've done in the rap game — it's amazing. I don't know if there's ever been any rapper who has embodied the streets so much and with this level of content and this level of pure artistry (that's been nominated for a Grammy). I don't know. This is really just the streets talking right here.

Were you surprised that none of the other Kanye West-produced projects were nominated?

I felt like Kanye getting a producer of the year Grammy nomination is due in part to his output and how he had to turn into a chameleon to do all these albums. I definitely felt like Teyana (Taylor)'s album was super-strong and could have definitely deserved a Grammy.

In being fair, I do feel like my album was the most dialed-in, and just laser-direct for a category. I feel like my album really hit the rap category directly. If you look at the (Kid) Cudi project, Cudi and 'Ye project "Kids See Ghost," or the 'Ye (solo) project, I don't know exactly. I think those two projects could have danced in a few different categories.

Were you surprised to not see Drake's album in best rap album?

No. I wasn't surprised. I think everybody needs to stay in their respective category. I don't think me and him are in the same category.

When you released "The Story of Adidon," were you afraid that it would overshadow the DAYTONA album?

That was a concern during that whole time. That was a concern. I always felt that I had rap album of the year. I always knew it. That was a bit of distraction in regards to me being able to campaign that from the day that I put out the album up until something like the Grammys. That was a bit of a distraction. We were sort of strategic about that. Very strategic on how we discussed it and what we talked about, because that wasn't part of the album. That was extra credit.