Post Malone Is Buying a $3 Million Apocalypse Shelter in Utah
The "rockstar" singer also talks about his massive gun collection.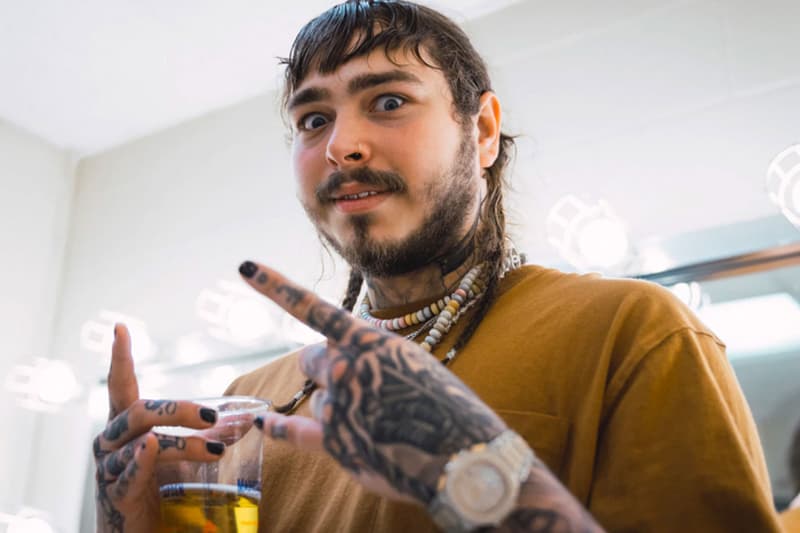 Post Malone was featured as guest on the H3 podcast earlier this summer. During the conversation, the Texas singer-songwriter revealed that he wanted to build an apocalypse shelter. "I'm just buying a place out in the sticks," he said. "I'm building it underground. It's going to be fun until the world ends. But whenever the world ends, it's going to be functional."
Malone specified in the interview that the ideal location of this shelter would be in Northern Nevada. However, he followed up in a Rolling Stone interview published yesterday that he will be buying a 13,000-square-foot home in Northern Utah for $3 million.
"I'm gonna put in, like, 30 bunk beds," Post said. "It's free country out there. Like, you can buy suppressors in Utah. You can do open-carry. Walk into the grocery store with a handgun on your hip. Cowboy sh*t. I can't wait."
He wasn't shy to talk about his gun collection in the interview. It includes an M14 rifle — "the gun Navy SEALs use," a Walther PPK, which he refered to as "James Bond's gun," a Desert Eagle, Colt M1911, two gold-plated Glocks, an AR-15, a pump-action Mossberg shotgun, Glock 19, and an FN Five-Seven pistol with a laser sight. "I have a lot of valuable sh*t," he says. "I have a lot of friends I wanna protect."
In the interview, Post also had a few opinions on Justin Bieber and Hillsong Church — the megachurch Bieber attends. "It's a total cult," Malone said in reference to Hillsong. "He's already given them, like, $10 million. Those are the worst kinds of people. I used to be super-religious. I believed in God. But now I see through it. It's nice to support something you believe in, I guess, but people are spending so much money, and God doesn't care that your church has a f*cking gold roof."
Read the full interview via Rolling Stone.