N.E.R.D. Debuted New Album Last Night, Featuring André 3000, Kendrick Lamar, M.I.A. and More
Performance videos popped up all over Twitter.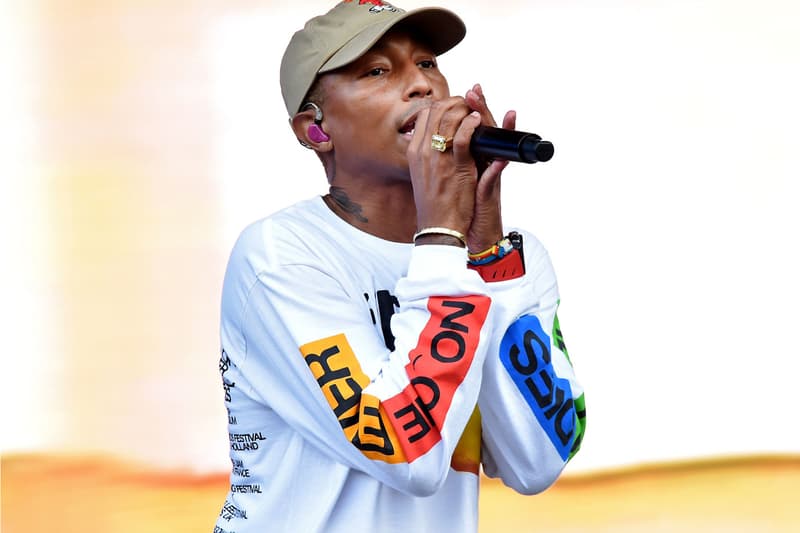 Sporting their recent collaboration with adidas, both apparel and footwear, N.E.R.D. headlined day 1 of ComplexCon last night, performing their never-before-heard, self-titled comeback album No_One Ever Really Dies.
Pharrell, Chad and Shay delivered what is described as an electrifying performance with cars, a light show, and a sea of dancers. The lucky few in attendance were, in essence, treated to a quaint "listening party" for the group's first album in seven years, one with a list of star-studded features. Unfortunately none of the members revealed a release date for No_One Ever Really Dies, so we'll have to make do with searching social media for a sonic glimpse at what we can expect.
Check out the rumored tracklist and some performance clips below.
No_One Ever Really Dies

1. "Deep Down Body Thirst"
2. "Lemon" featuring Rihanna
3. "Voilà" featuring Gucci Mane and Wale
4. "1000" featuring Future
5. "Don't Don't Do It" featuring Kendrick Lamar
6. "Kites" featuring Kendrick Lamar and M.I.A.
7. "ESP"
8. "Lightning Fire Magic Prayer"
9. "Rollinem 7's" featuring André 3000
10. "Lifting You" featuring Ed Sheeran
11. "Secret Life of Tigers"
— DUCKWORTH TDE (@DuckworthTDE) November 5, 2017
don't don't do it by n.e.r.d. ft kendrick lamar pic.twitter.com/0AKpjbwNRP

— Anum Ahmed (@anumbrelland) November 5, 2017
Pharrell speaking about police brutality & explaining the inspiration behind "Don't Don't do it" ft Kendrick Lamar on the new N*E*R*D album pic.twitter.com/o3nmaP3S4P

— SugarHoneyIcedTea (@Lauren_Levi) November 5, 2017
LEMON ??? @NeRdArMy #ComplexCon pic.twitter.com/3ykzdzWCji

— Rap-Up (@RapUp) November 5, 2017
NO_ONE
EVER
REALLY
DIES
????????
????
11 new tracks played last night?@Pharrell @NeRdArMy @ComplexCon#complexcon pic.twitter.com/DaKWir95CV

— Diana Karen Mireles (@dianakmir) November 5, 2017
N.E.R.D @ComplexCon listening party. #complexcon2017 pic.twitter.com/2MdjQlqp3F

— Chiefy (@richhomiechief) November 5, 2017
N.E.R.D Ft. Future – 1000 performed last night at #complexcon pic.twitter.com/dPppeGtiIK

— Zeal & Pristine (@ZealandPristine) November 5, 2017